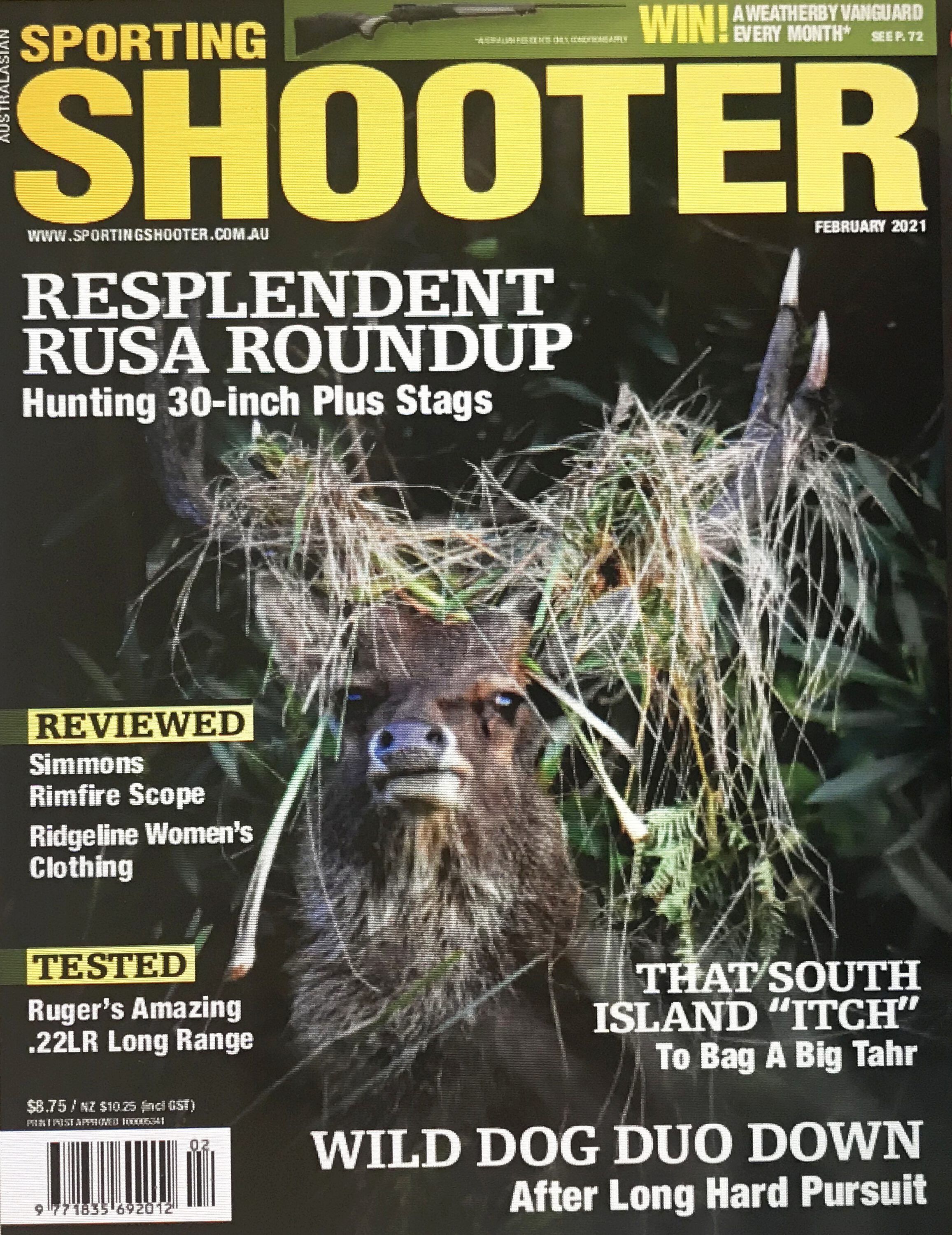 The February 2021 issue of Sporting Shooter magazine and digital edition are out now, on the news stands and via internet subscription and never have we seen such magnificent rusa images as those taken by Zac Mackenzie on his seminal hunt in 2020's rut.
In other hunting stories we pursue Himalayan tahr in New Zealand's South Island and we premiere our new informative and educatonal series of prominent hunting writer profiles, kicking off with The Deermaster himself, Ted Mitchell Snr.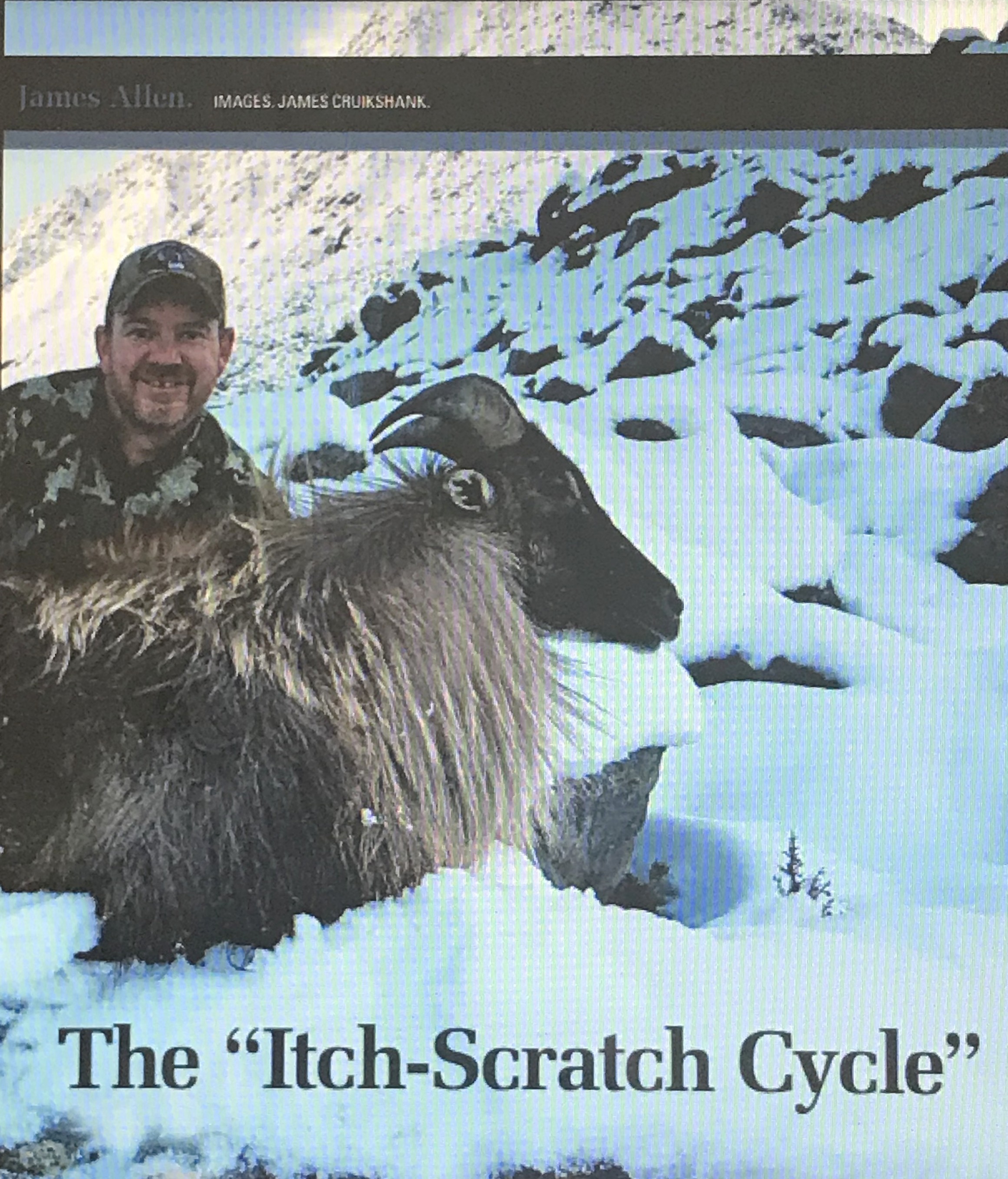 A challenging and canny pair of stock-raiding wild dogs bite the dust, thanks to Josh Barnett, among other great hunts included in our great reader competitions and columns.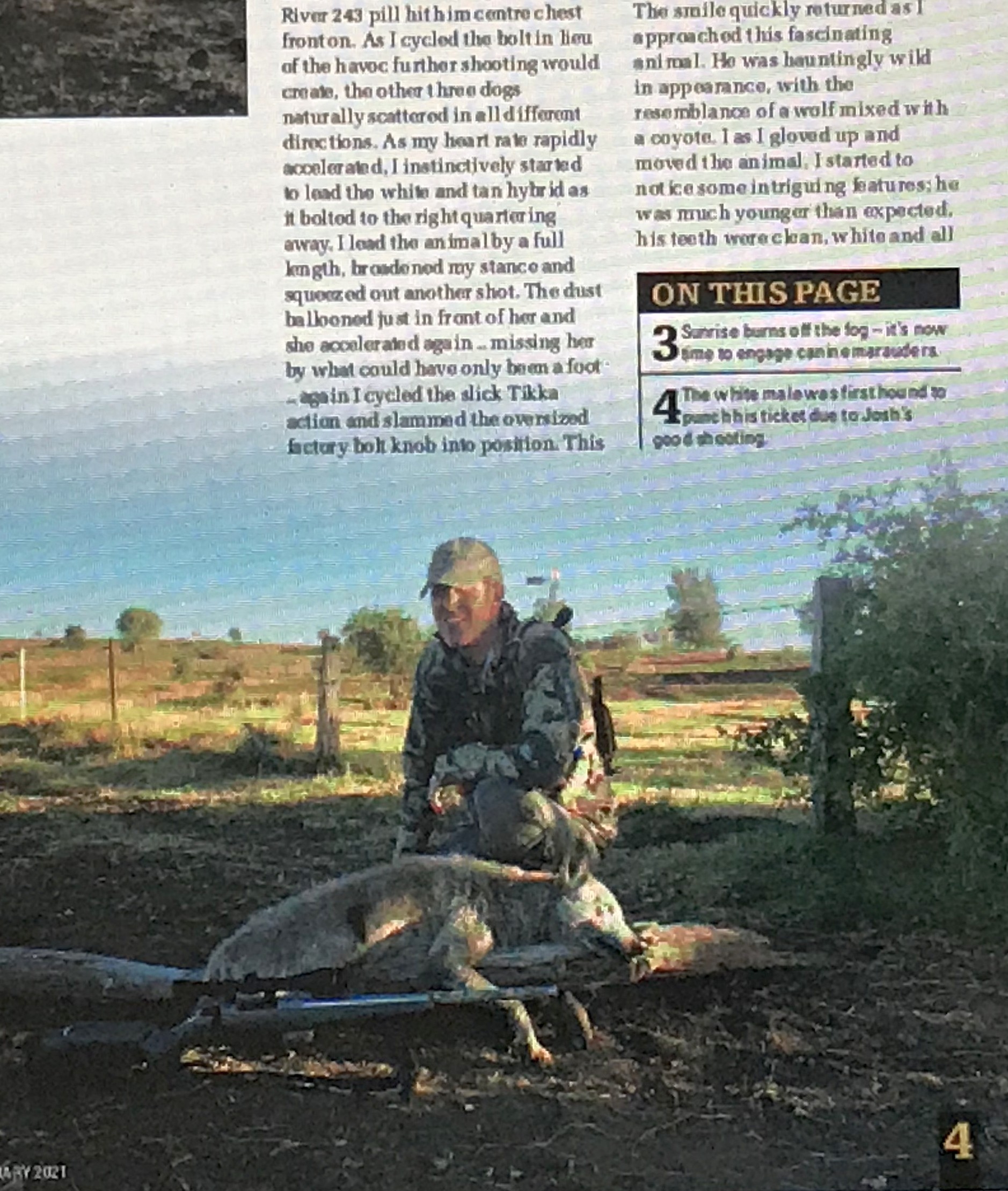 If a long range, highly accurate rimfire is what you lust for, the Nick Harvey's test report of the great new Ruger Precision Long Range will pleasae and inform you about what to expect and Misha Hardings's review of the latest Ridgeline Women's jacket range highlights just how far hunting gear has advanced.

If you want to keep up to date on products, hunting trends and developments and just have a plain good old read when the TV just does not satisfy, grab your copy now.