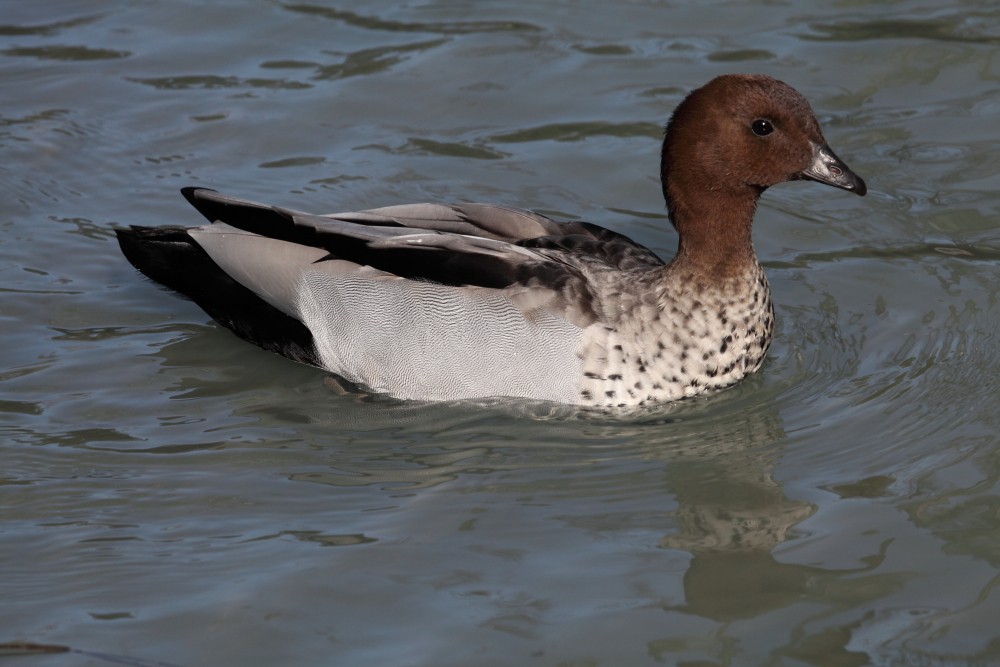 A regional Western Australian golf course has resorted to shooting native ducks, which players estimate are leaving up to 200 poos a day on greens.
According to this report from the ABC, the Department of Parks and Wildlife (DPAW) has granted Dunsborough Lakes Golf Club a damage licence which permits it to shoot up to 60 Australian wood ducks.
The ducks, also known as maned geese, are found in various parts of eastern Australia and Tasmania, but are classified as a declared pest of agriculture in the south west of Western Australia.
DPAW regional officer Pia Courtis said the golf club had tried various methods of distracting the ducks before applying for the licence to shoot them.
"The wood duck is in numbers in the south west that they weren't a few years ago due to the practice of having dams and pastures in the area," Ms Courtis said.
"They are causing damage to the greens on the course.
"The club tried a range of options including physically trying to 'shoo' them, noise, sprinklers and firing blanks.
"Shooting them was way down their list of ways to get rid of them," she said.
Ms Courtis said the number of ducks allocated to be shot was minimal "in regards to the actual population in the area".
She said a number of other bird species were being controlled by similar methods.
"They are actually classed as a pest of agriculture and there is an open season on them from January 1 to June 30," Ms Courtis said.