On December 5 2016 the theft of more than 40 rifles and shotguns from a secure storage facility in Newcastle West has been described as one of the largest gun heists in the state's history.
Strike Force Eddenville was set up following the theft on the Kennards Self Storage facility on Hunter Street at Newcastle West.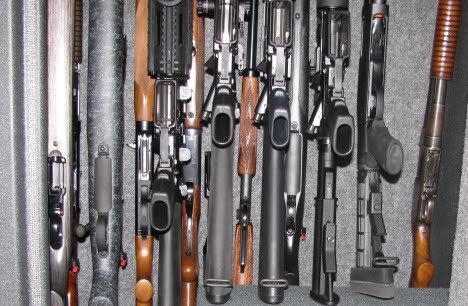 The targeted theft saw thieves break into an unknown number of gun safes to get to the firearms and ammunition. All of the stolen guns were long-arms – rifles and shotguns of different calibres. No handguns or pistols were taken.
The theft has exposed all the flaws of a centralised firearm storage system. Anti gun groups including the Greens often push for this flawed system to further restrict the law abiding firearms owner.
A State Crime Command spokeswoman confirmed there had been a "police operation" to recover the stolen rifles at Mount Hutton and that it was part of Strike Force Eddenville. But it was too early to elaborate further.
It is understood some items had been seized as part of the search warrant, although exactly what those items were could not be confirmed.