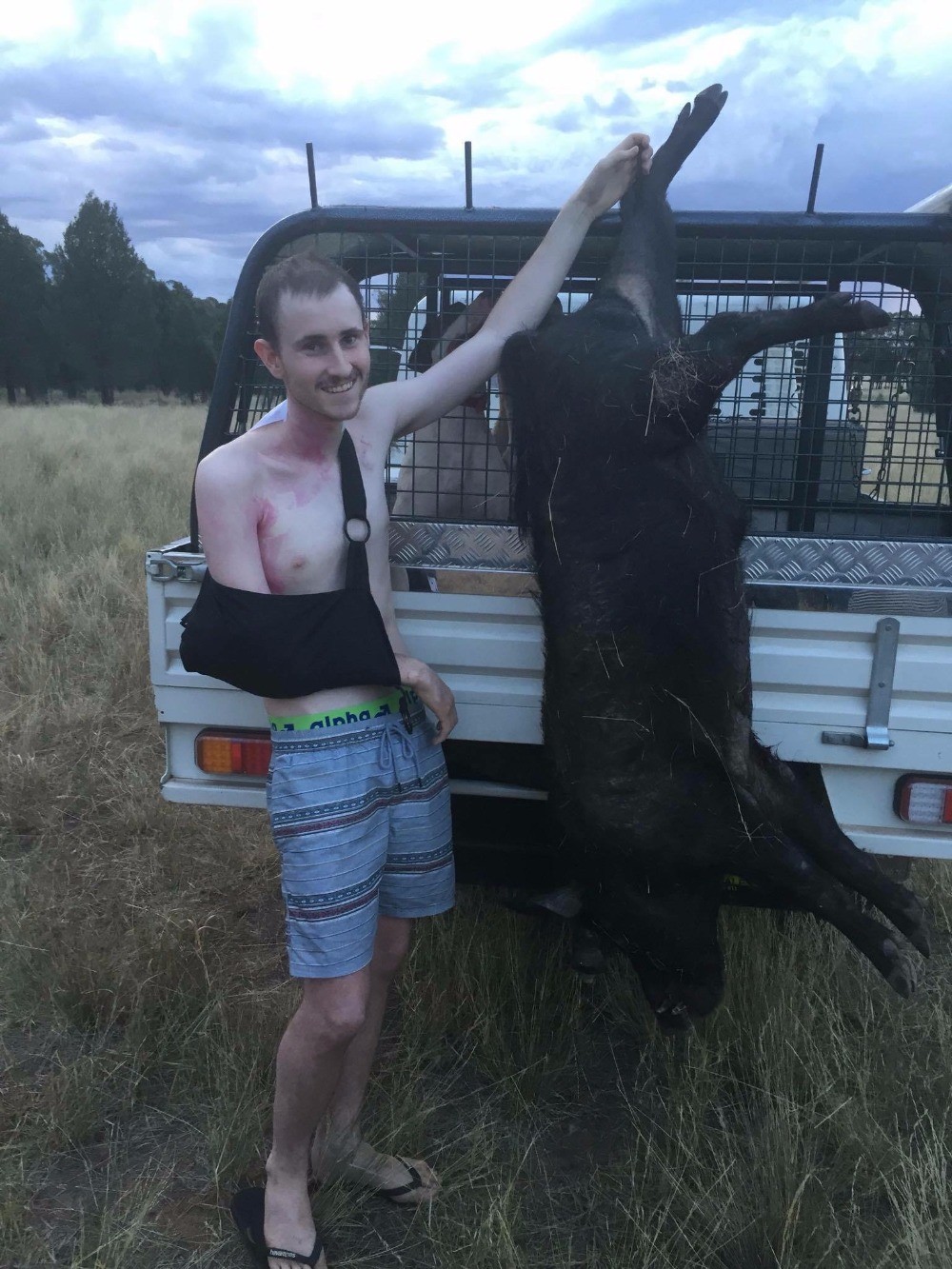 Kailem Barwick is just 19 years old and is battling a rare form of cancer. Just recently he and his family were informed that his surgery, radiation and chemotherapy hasn't worked. Sad news for someone so young. Kailem is a keen pig hunter, and his greatest wish is to catch a "tonner boar" – a 100 kg boar.
Hunters, let's get together and help Kailem acheive his dream. By donating to Kailems GoFundMe page, we will be able to send Kailem somewhere up north to catch that big pig. Every little bit helps.  We would also like to hear from any safari outfitters that are in a position to help out.
By the way, the photo on the right shows Kailem just 10 days after an operation to remove three ribs, his top right lung and three bones from his spine. I think it's fair to say Kailem is one good keen man Рso let's help him out!