The spring school holidays are almost here. The weather is warming up and planning for outdoor adventures is well underway. With all the excitement and anticipation it's important to make sure your little explorers are prepared in advance – ready to head off into the wilderness as soon as the bell goes.Ridgeline has a have a range of gear especially for the younger outdoor enthusiasts. Durable, versatile and comfortable – this gear will ensure everyone can make the most of the holidays.
SPIKER PANTS
Now kids can head out hunting fully dressed in waterproof ridgeline gear. Match the pants with the Kids Spiker Jacket and they'll be ready to track those dogs till the end. A great set of pants for hanging down at the farm as well. RRP $89.95
SPIKER JACKET
The critters will love this jacket! Quiet peach skin finish fabric with lightweight lining; fully seam-sealed, waterproof, windproof and breathable; two zip pockets with flaps; velcro adjustable cuffs; hood attached and entire jacket folds into a small area. RRP $89.95
CUB JACKET
The Cub Jacket is hard wearing, durable, rugged and affordable. Not only will it keep them warm, but dry and protected from the elements. Brilliant for out on the farm or in the bush. Premium fleece with membrane; zip through with adjustable waist; two large side zip pockets; zip chest pocket, hood attached. RRP $84.95
TUSSOCK TROUSER
Our Tussock Trousers are made from super-soft southernstar 200 fleece. These trousers are machine washable and extremely durable. RRP $24.95
TUMBLEWEED TEE
On the hunt or at play, our short sleeved fleece tee is perfect for little hunters in any climate. This rugged shirt is great as a base layer for cold conditions or on its own when the going gets tough. RRP $24.95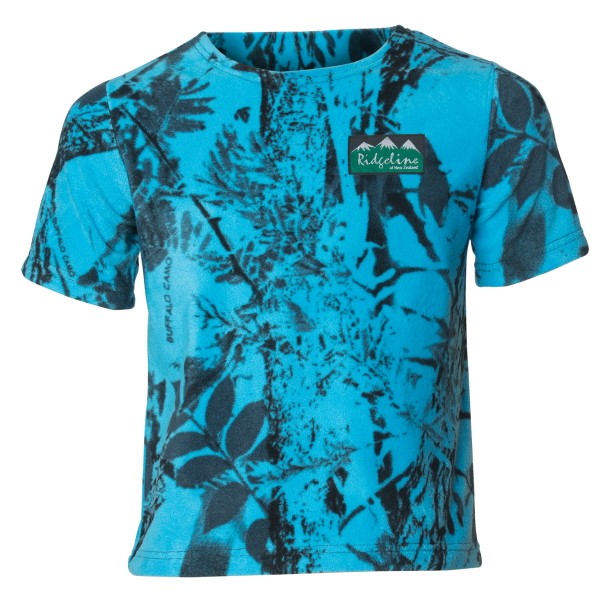 KIDS DEER HOODIE
Now they'll be the envy of all their schoolmates! The cool buffalo camo deer silhouette on the snug cotton fleece Deer Hoodie will make them the talk of the town. A generous hood and front pockets add to the practicality of this great little garment. A must-have. RRP $69.95
Ridgeline specialises in producing comfortable, durable performance outdoor clothing at affordable prices and is the market leader and first choice of many hunting and outdoor enthusiasts alike. Ridgeline Australia supplies over 300 retailers nationally including Aussie Disposals, All Goods, Camping World, and all major hunting outlets Visit: www.ridgelineclothing.com.au for more information.