Name and birthplace?
Darren Marks, Sydney.
When did you first start hunting?
I started hunting when I was 13, at a property I still hunt on today, over 30 years later.
What are your three favourite species to hunt?
Rabbits, foxes and pigs, mainly because they are the species available where I hunt.
What's your favourite hunting technique?
Sitting and glassing because it allows you to plan your stalk according to the wind, cover, etc.
What's your favourite hunting destination?
My dream hunting destination would have to be the mountains on the West Coast of New Zealand's South Island.
Tell us about the top three favourite firearms that you own (or bows).
My three favourite firearms would include my CZ .22 magnum for its versatility when hunting small game and my Remington .270 for its knockdown power on big hogs. My number one has to be my Howa .204 Ruger, with its adjustable GRS stock and 6-18×44 scope. It easily shoots half inch groups at 100 yards and is devastating on foxes.
When did you start writing for Sporting Shooter?
I had my first story 'Just like old times' published in 2013.
What do you enjoy about writing/working for a hunting magazine?
I enjoy sharing my experiences and hopefully inspiring others to get out and enjoy the Australian bush with their family and friends.
What is the best or most satisfying article you have written for Sporting Shooter?

It would have to be my first story, because I've been reading the magazine for over 30 years but didn't quite believe I would ever get a story published until it happened.
What advice can you give anyone wanting to get in to hunting writing?
Just get started. The first one is the hardest, it's gets easier with practice, and take lots of photos so you can choose the best ones.
Please supply three of your favourite hunting photos from past or present.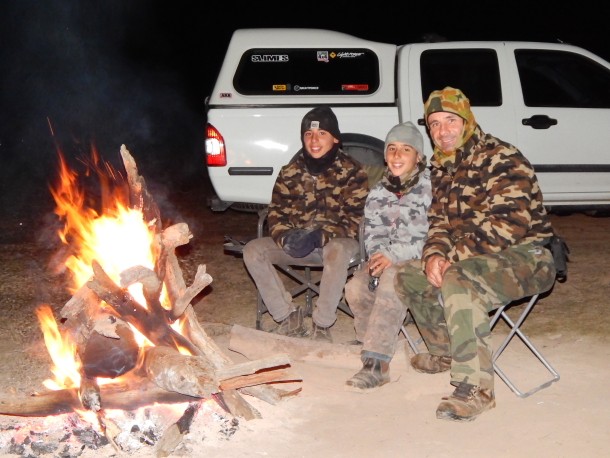 Darren enjoying a roaring fire with his boys Damon and Jacob on a freezing winter's night. He loves kicking back after a day out hunting, having a cuppa and a chat with them.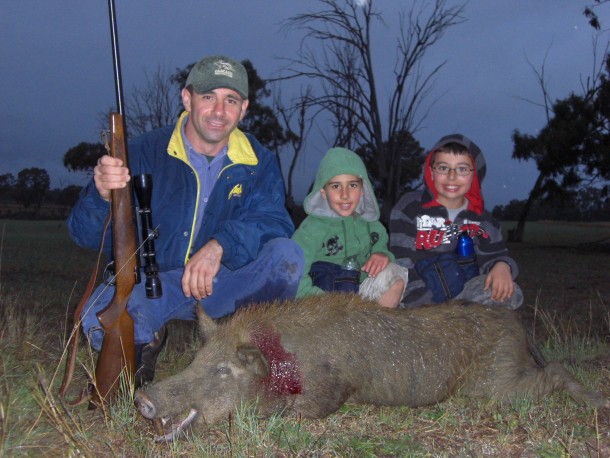 This boar was taken the first time Darren took his boys hunting. Darren says the best thing he's ever done was to introduce them to hunting and that the memories they have they'll cherish forever.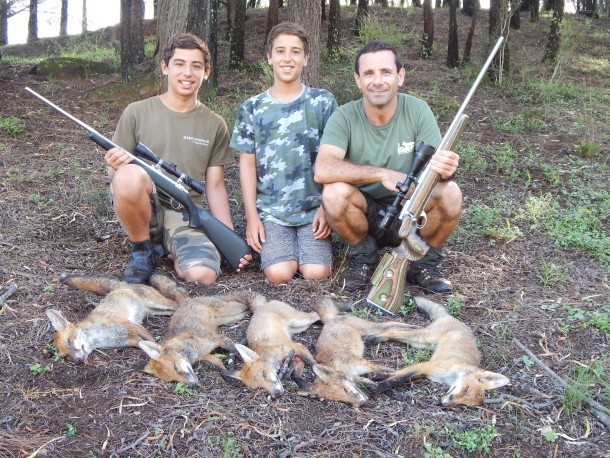 Darren loves hunting foxes, whether it's by spotlighting or his favourite method, whistling. These foxes were hunted by a combination of the two methods.