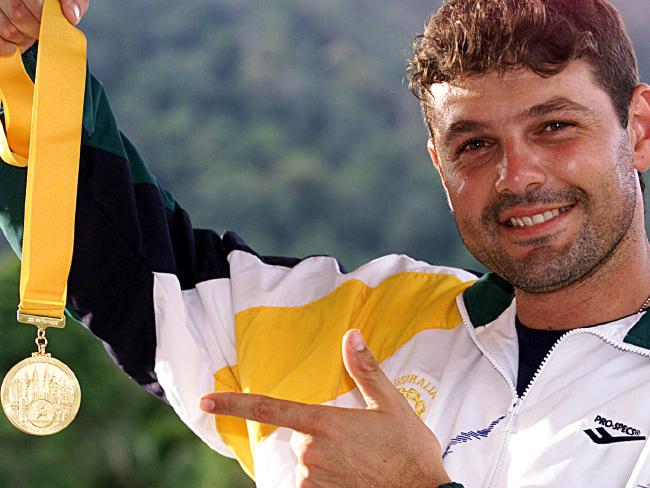 Michael Diamond has had his fair share of legal and domestic issues of late. Diamond was found guilty of firearms and drink driving offences in Nelson Bay in May last year after a domestic dispute with his brother. Diamond was banned from holding a shooting licence for 10 years but was later acquitted.
Diamond is about to pay ahugeprice as a sportsman when he lists his Olympic gold medals to pay debts that he has accumulated over the past twelve months.
With rent, car repayments, daughters Isabella 14, Angelica, 11, and Reena, 6, and debts close to $200,000, the six-time
Olympian insists he has no choice.
"I've got three beautiful young girls," he said. "That's all that matters to me. Their schooling and upbringing.
It is understood no other Australian Olympic champion has ever sold a gold medal, although sprint legend Raelene Boyle once sold a silver medal for charity.
Diamond was recently acquitted of three firearms convictions that forced him out of last year's Rio Olympics. It was to be his seventh straight Games appearance.
The shooting golds Diamond won at the 2000 Sydney Olympics and the 1996 Atlanta Games have been listed for auction.
Having wrestled with the decision for several months, The Herald Sun reported Diamond said: "There have been thousands and thousands of athletes who have been to the Olympics over the years who have never won a medal, let alone a gold.
"To have to resort to selling one, or possibly two, you've got to understand the impact it has on a man's soul."
He also lost his two major sponsors, gun and ammunition companies in Europe.
"It's not just ruined me financially but my reputation, too," he said. "I couldn't earn a living. I approached a lot of people for work but it fell on deaf ears. That's why I'm so desperate now."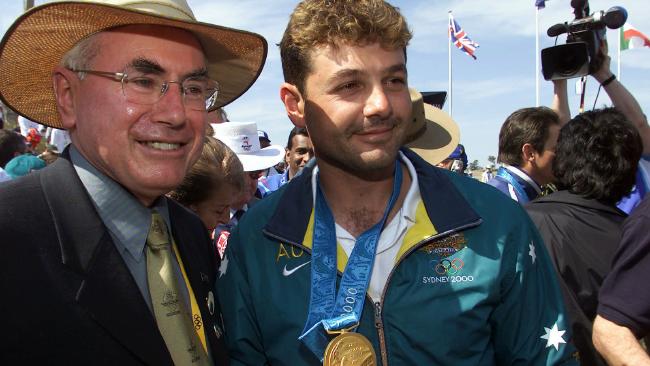 The amount of personal pain coupled with embarrassment is evident as he fights back tears. "Once I was a bit of a sporting icon," he said. "Now this. My mother and father invested a lot of money in me and my sport from when I was seven.
"I've been through hell in the past 18 months. All I could do was watch it unfold, all the stuff that wasn't true."
The medals are up for sale at Lawsons Auctioneers in Leichhardt and are expected to fetch $100,000.
"From here on it's a rebuild and looking forward to Tokyo," he said. "I'll use 2018 to practise.I want to win a gold medal to replace what I'm selling."