A GUN used in a 2002 murder was found in the hands of criminals 10 years after it was seized by police and supposedly destroyed.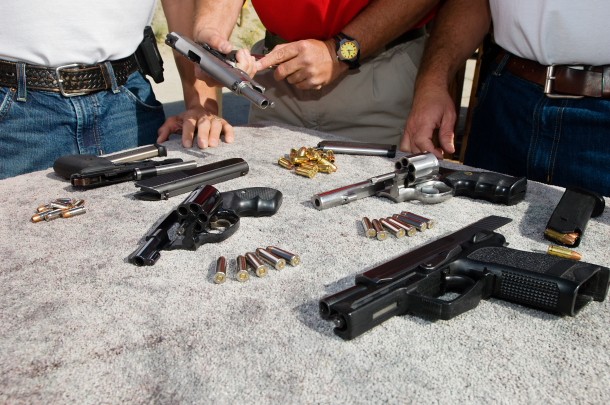 According to this article in the Daily Telegraph, the NSW Police Integrity Commission is investigating how the firearm, which was seized for the second time during a raid on a Sydney home in March 2013, remained in circulation after having been in police possession.
The incident comes after PIC investigators uncovered a separate plot by a serving ­female officer to help her ­ex-partner break into a NSW police station and steal a number of service weapons.
The Daily Telegraph can reveal Operation Astelia was launched after the PIC received information the officer was in a corrupt relationship with her former partner and had accessed the police database illegally before passing on the information to him.
It is also alleged she was involved in a number of crimes with her ex-partner, all now under investigation by the PIC.
According to the commission's annual report, the officer allegedly "provided advice to him regarding the methodology of how a robbery against a police station could be successfully conducted, with the aim of acquiring NSWPF firearms."