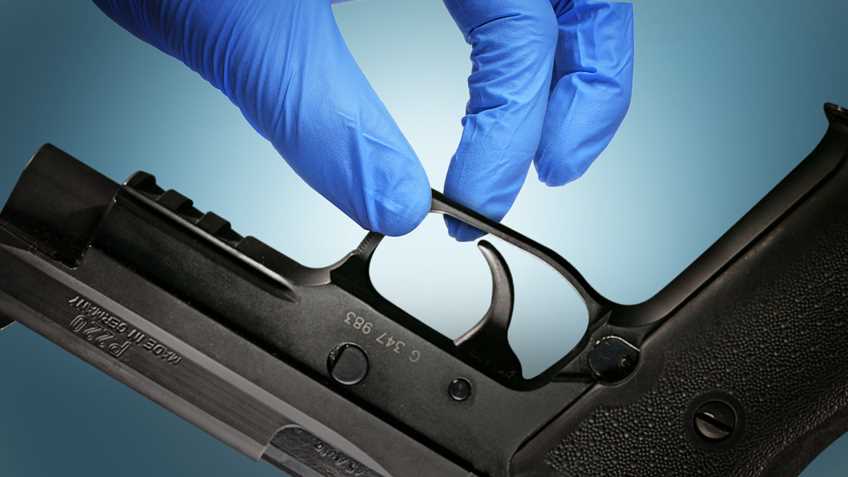 The inquest into the deaths of Edwards and the two teenage children he killed in July 2018 has identified huge failings from the NSW Firearms Registry.
The inquest heard the majority of NSW Firearms Registry staff did not understand how to determine who was a "fit and proper person" to hold a gun licence when Edwards was granted a gun permit in 2017.
The Brisbane Times reported Edwards was given his licence despite a lengthy and well-documented history of domestic violence, to which registry staff had access.
"What I found was confusion among the staff in terms of their understanding of what deemed someone a fit and proper person," registry boss Superintendent Anthony Bell said.
"Most of the staff struggled with the application of that [fit and proper person] provision.
Previously the inquest heard from registry clerks who had scrolled through a police record on Edwards containing 18 "events", 15 of which were related to stalking, assault and harassment of domestic partners, but had nonetheless granted him a licence to use guns.
"There was no structured process … to follow due process, to ensure that everything that needs to be checked is being checked," Superintendent Bell said.
He agreed that the staff were "unable to reliably do that job".
"They weren't really applying the 'fit and proper' filter at all were they?" asked counsel assisting the inquest, Katherine Richardson, SC.
"Not from what I found, no," Superintendent Bell said.
The inquest also heard there was no requirement for gun clubs to withhold guns from owners who want to take the weapons off the club's premises if they believed there was a risk to public safety.
Edwards retrieved his guns from his storage locker at the St Marys Gun Club when he was in a highly flustered and upset state, but no one at the club took any action. A day later he used the guns against his own children.
The inquest continues however we can only hope that these failings do not lead to further laws that restrict LAFO.