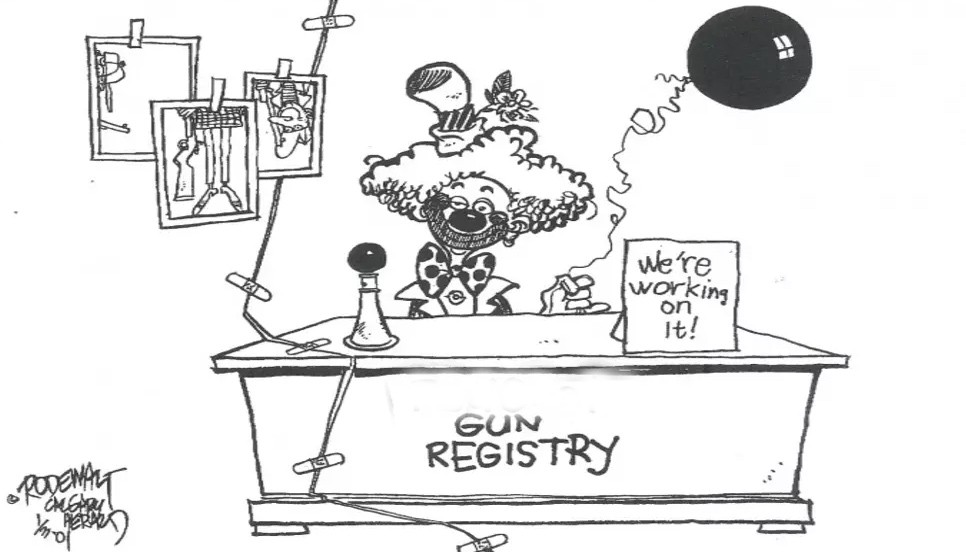 The NSW Firearms registry has been under the spotlight for some time now. Short commings have been identified but the government has still done nothing to improve its current state.
The Daily Telegraph reported a parliamentary inquiry has heard damning testimony about the inner workings of the NSW
Firearms Registry.
Already under fire over the issuing of a Commissioner's gun permit to John Edwards, the Sydney dad who murdered his two teenage children earlier this year, the registry has suffered a "massive collapse in service capabilities", a public hearing heard.
Legal Affairs Committee chairman Shooters Party MP Robert Borsak said his office had received multiple complaints about licences going astray in the mail, including his own "permit to acquire" a firearm being sent to the wrong address.
He also said licences being renewed cannot be picked up physically like they were in the past.
"They have made a bloody mess out of it and it is totally unacceptable," Mr Borsak said.
"It places the public and licensed firearms owners in danger."
NSW Police Commissioner Mick Fuller pledged to investigate how many licences had been lost but defended a recent decision to give some of the registry's responsibilities to Service NSW.
He said only "front end" services were affected.
"The back-of-house assessment, the risk assessment of this, will still be done by humans," Mr Fuller told a budget estimates hearing into the police force.
"It is only merely the application process, much like a driver's licence, and you still have to go in and be properly assessed."
Mr Fuller also said he had appointed a new commander, Superintendent Tony Bell, to head the Firearms Registry and review the unit in the wake of the Edwards shooting at West Pennant Hills in July.
The Superintendent will investigate how Edwards was able to obtain his permit and buy a handgun to kill his son Jack, 15, and daughter Jennifer, 13, before taking his own life, despite a history of domestic violence.
The inquiry heard there had been complaints made about "illogical and stupid" decisions over the issuing of licences and there were accusations of bias by some of the staff of the Murwillumbah-based registry who were promoting anti-hunting views on social media.
In one post, a staff member said "hunting wildlife for pure pleasure must stop".
"I think employees need to be careful what they post on their own websites … there may be a perception of bias," Mr Fuller said.