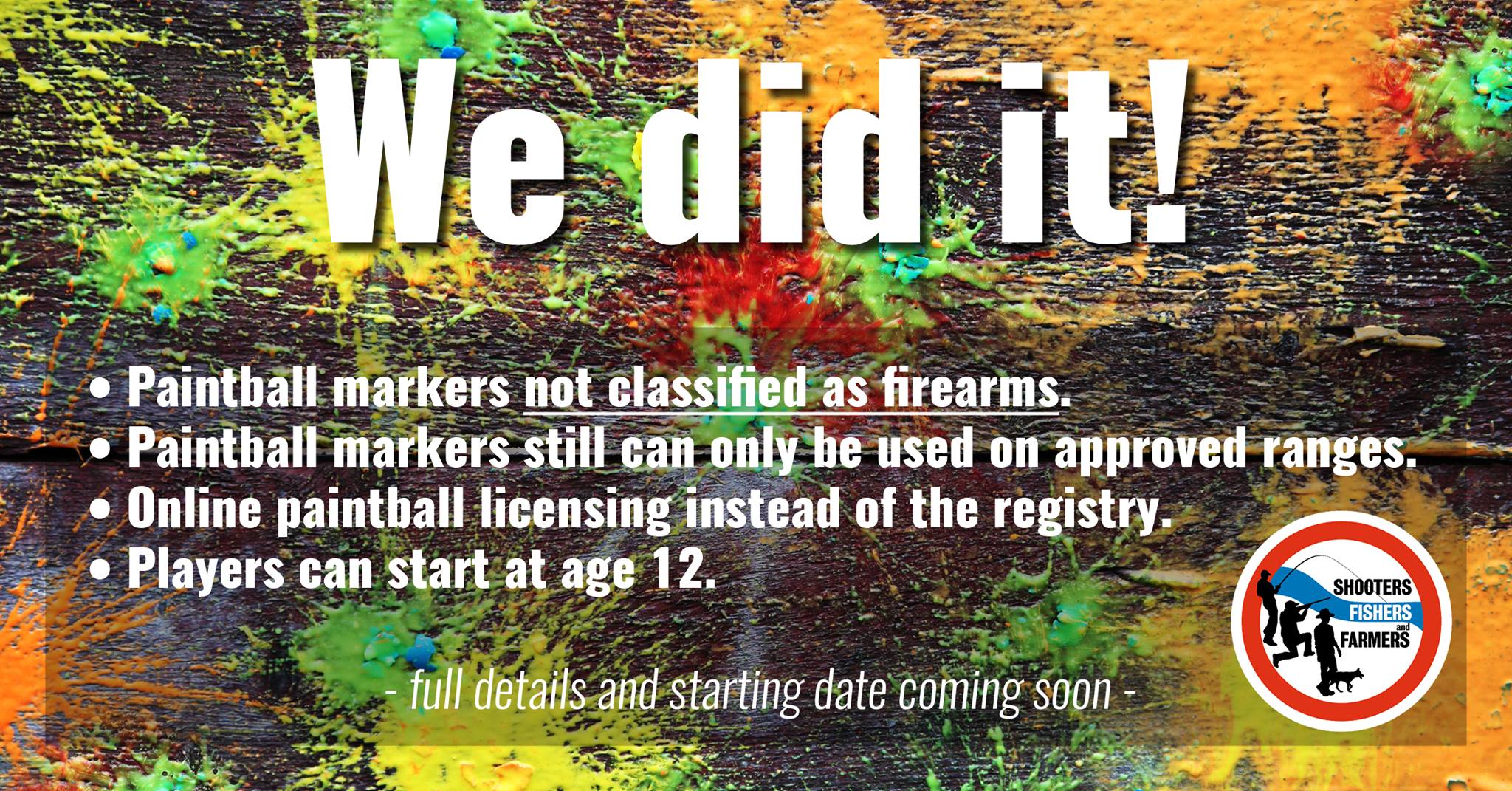 After a long battle with the New South Wales Government, SFFP are pleased to announce that they have finally secured a commitment to have paintball markers no longer classified as firearms.
A summary of the major changes are as follows:
• Paintball markers not classified as firearms.
• Paintball projectiles not classified as ammunition.
• Paintball markers still can only be used on approved ranges.
• Online paintball licensing instead of the registry.
• Players can start at age 12.
These will be announced shortly by the Government, along with a timeline for implementation.
Thank you toAustralian Paintball Industry AssociationPresident Mike Whybrew and all others involved in this campaign with theShooters Fishers and Farmers Party.