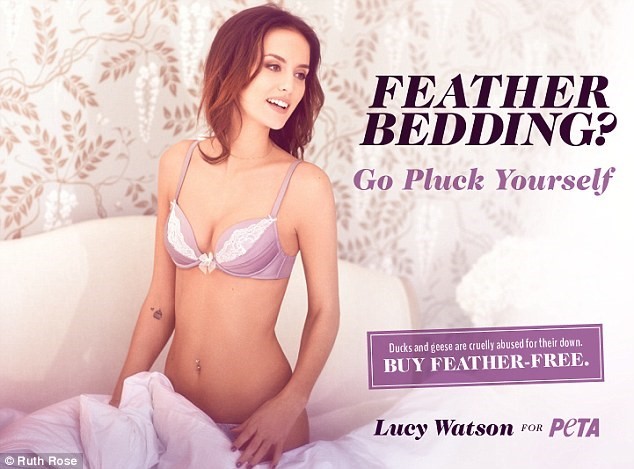 PETA, or better known to the hunting community as People Eating Tasty Animals, has now taken on the down industry. PETA have started targeting down filled bedding in their latest campaign.
The recent lunacy from PETA has called for the ban of all down products in particular down filled pillows. It urges everyone to go down free synthetic alternatives or go Pluck yourself.
Running low on ways to tug on heart strings to get donations they have resorted to using raunchy Victoria Secret style banners. Banners that you have to look at several times to realise they are selling animal welfare.
The models used are also flying the vegan flag calling for all punters to give the vegetarian diet a go.
The campaign leader Lucy Watson was quoted: "Animals are so much more than just 'breasts', 'thighs' and 'rumps'. They're smart, inquisitive individuals with their own unique personalities, and I can't imagine eating any one of them", saidLucy Watson at the kick-off of her new ad campaign for PETA.
PETA are scraping the bottom of the barrel now with their latest campaigns. Resorting to using "sex sells" style adds from struggling models. It is reminiscent of the sort of advertisement you would expect to see whilst watching TV at 3am.
The latest campaign seems to be a cheap attempt to try and pick up a new strain of follower. Mostly, the teenage male vegan hipster of the world.