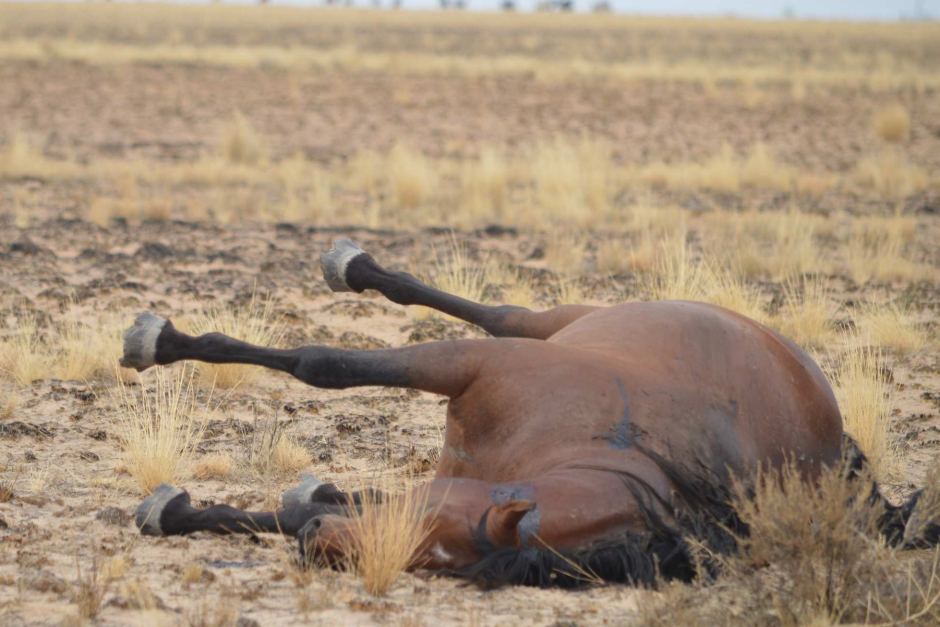 Police are still searching for the person who shot and seven brumbies on an isolated road near Benambra in the Victorias High Country.
It was reported by tourists and local residents when they discovered the animalson Limestone Rd in East Gippsland.
The Weekly Times reported Benambra beef farmer Graeme Sinnott, whose property is closest to the shootings, was alerted to the deaths early on October 14 and said the brumbies were left to die in appalling circumstances.
"It was a sickening sight, there were five dead on a roadside verge and another two a bit further down on leased land and appear have been targeted by spotlighters," Mr Sinnott said.
He said some shooters acted illegally in the area in their pursuit of wild deer and other feral animals and said police appeared "powerless" to stop them.
He called the Department of Environment, Land Water and Planning to have the decaying carcasses removed but it was several days before a truck collected them.
There are many brumbies in the region and some locals would be happy to get rid of them, Mr Sinnott said, as they are considered a pest that damages farms and fences.
Mr Sinnott said he reported the shootings to police but was told no officers were available at the time.
"Saturday before last people were also shooting into my property at night. I called 000 but was told no one was available," he said.
He says a lack of local police resources is an ongoing problem and has backed calls for agricultural and rural policing to be beefed up. He said stock thefts amounting to $500,000 in the area last year remain unsolved.
A police spokeswoman said investigations into the shootings were continuing.
She urged anyone with information to call Crime Stoppers on 1800 333 000.