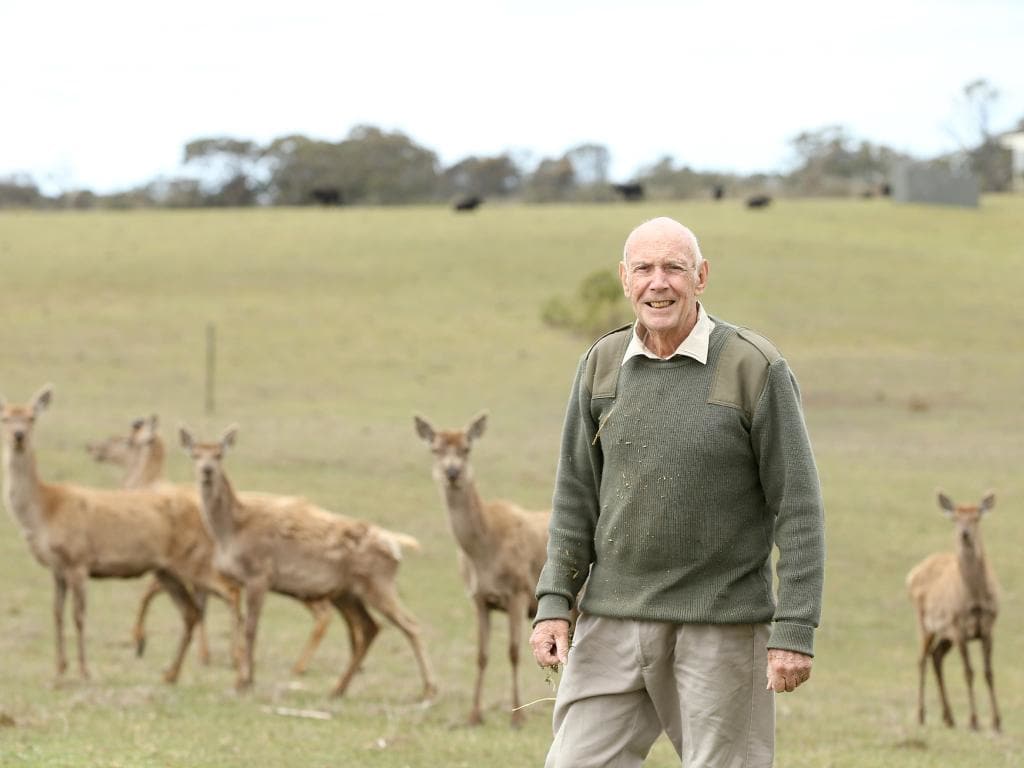 Your own private hunting park could beyours for $3.3 million plus animals.
Sentosa, at Longford, near Sale, is a private hunting park, which specialises in deer hunting and game bird shooting.
John Jansen bought the property 30 years ago and developed it into a hunting park.
Now at 77, he is selling the 598.93ha property which he said was "just a sheep farm" when he bought it.
He has since built the business into one of Australia's premier private hunting resorts, attracting many international guests.
Santosa is also know for its private hog deer ballot opportunities that it runs every season.
The sale does not include the animals or the business, but he is open to offers if someone was also interested in buying the deer and pheasants to continue running the property as a safari park.
Sentosa runs corporate pheasant shoots, driven pheasant shoots, long-range target shooting and trophy deer hunting.
Mr Jansen said the Sentosa operation had about 400 deer, including sambar and hog deer.
The property is being sold along with cabin accommodation, camping and clubroom facilities, a designated rifle and clay target range and observation towers.