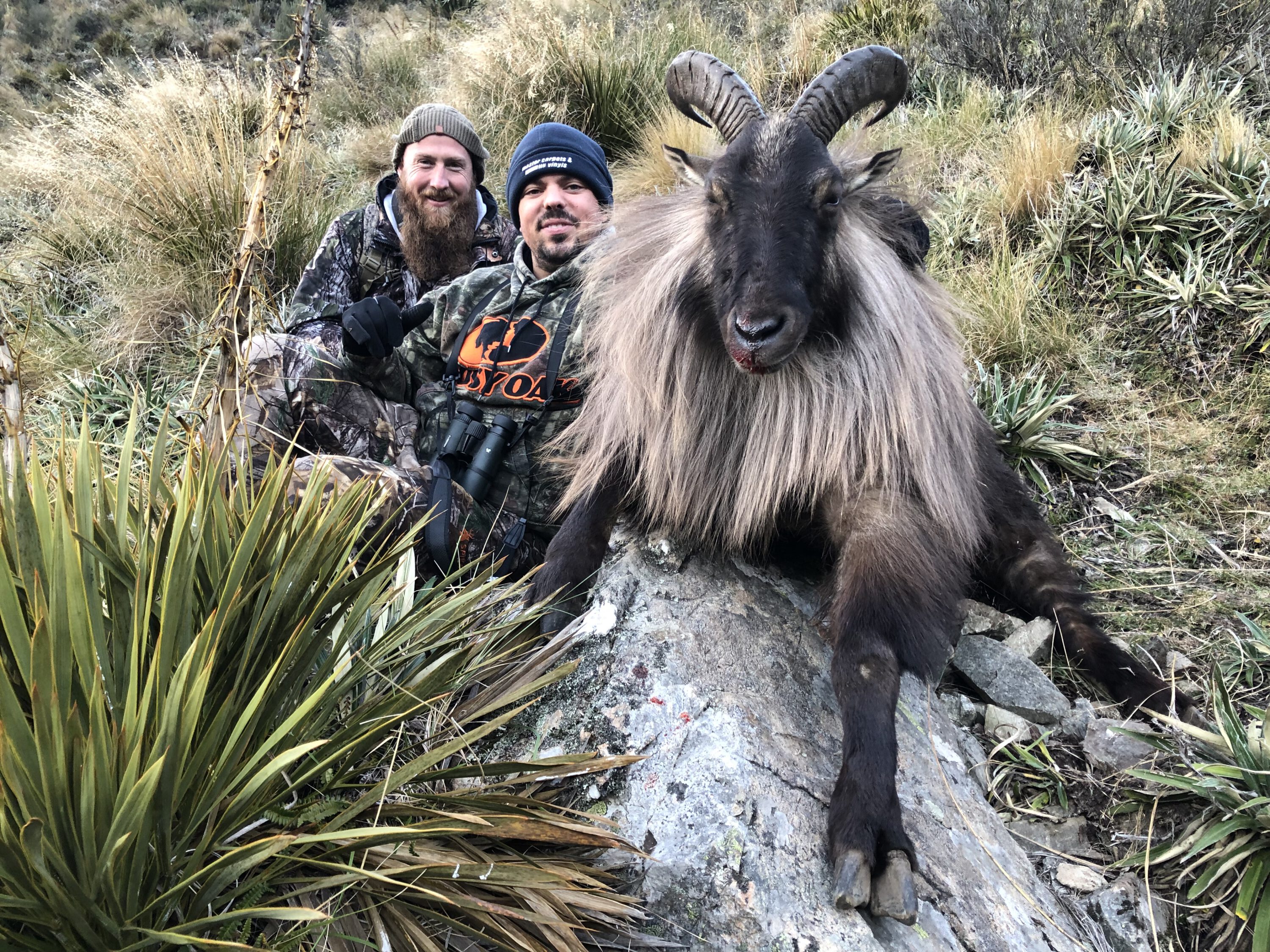 Andrew Vincent, hunter from Australia shared his recent once in a lifetime 15 inch record book tahr with Sporting Shooter Magazine.
"The tahr was measured in front of the farmer who said it was the biggest ever shot on his place at 15 1/4 inchs".
"From the moment I landed in NZ to when my buddy and I left, the crew from Real Kkiwi Hunting made us feel welcome. We throughly enjoyed our stay with the outfitters. Mike passed up so many bulls to find me my beast".
"Everything about NZ hunting has me hooked and I'll be back next year. Nothing beats being on huge mountains looking at bull tahr and hanging onto trees while looking off the side of cliffs. A trip to remember".