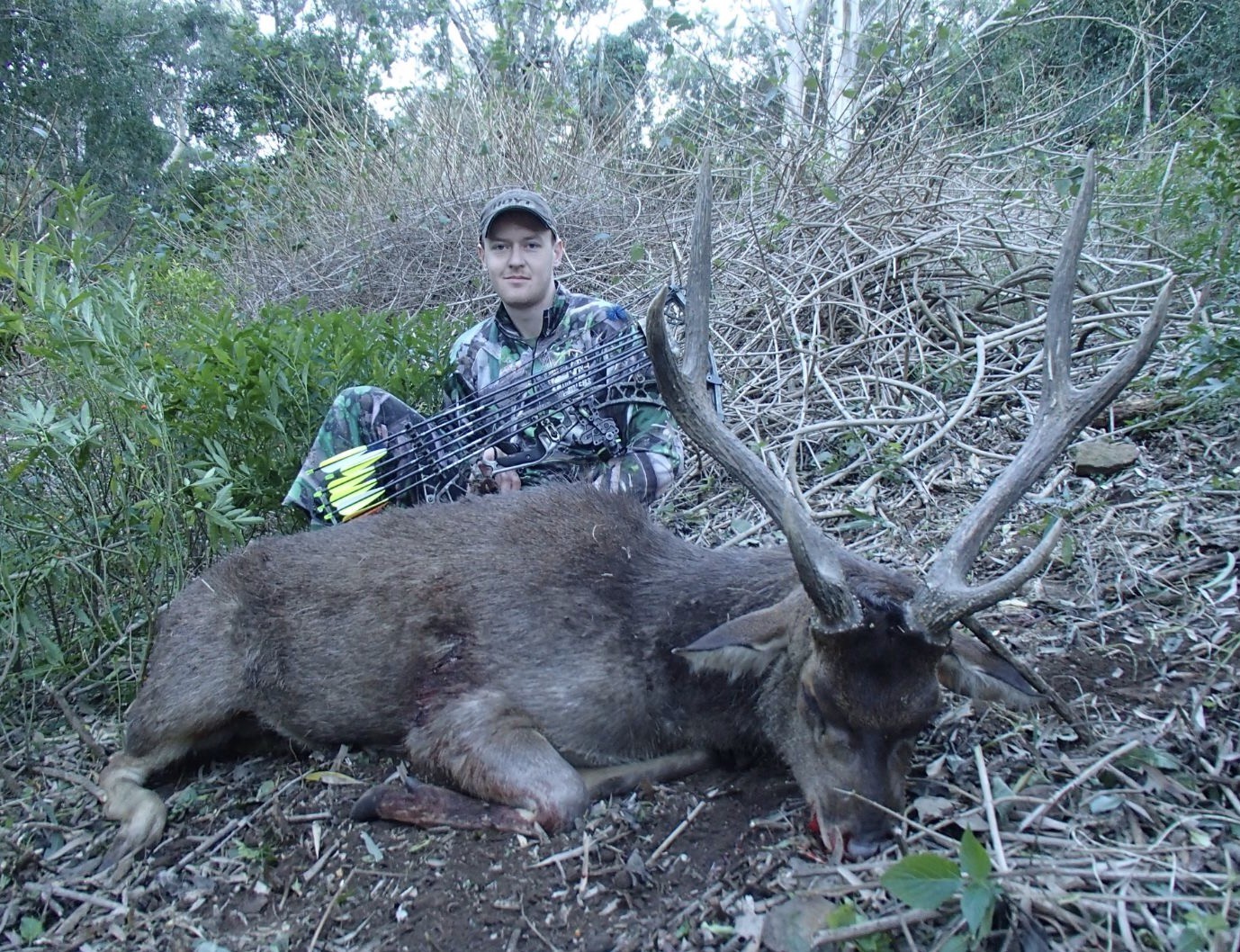 It had always been a dream of Corey Knight's to take a rusa stag with the bow.
After finding a few local rusa, the urge to make the dream become reality started to take over just to have them disappear few weeks after finding them, devastated to say the least I started to set my sights on the south coast where the population is more steady.'Äã
One fella come to mind when thinking about going down that way so I soon sent him a message to see the chances of letting me come down for a hunt. We come to the agreement of him taking me on the rusa and I was to take him on the fallow around home; fair deal I thought, so we soon organised a trip down there for the first weekend in July.'Äã
A few weeks of sleepless nights was worth it as I was so keen to go down there and get a decent crack at them. Finally it was the Friday afternoon and I had finished work; so it was time to head down.'Äã
I encountered some shocking weather on the drive with howling wind, but this wasn't going to deter me from walking around some mountains with Nic. The cloud and rain disappeared during the night but the wind was still absolutely howling.'Äã
We got out to the property just on daylight and didn't take long to find couple young stags bedded out in the open. With the wind taking noise away from the stalk, we tried to get in on them but as we got to around 60m the wind swirled and that was the end of that stalk – not to worry as that was the first rusa sighting for the morning. We kept pushing on.'Äã
Only about 200m up the hill we noticed a nice stag with grass pretty much covering his antlers and following a hind into the thick lantana. Now it wasn't a hard decision to go into the lantana and see what unfolded. We were unable to find that stag again but with the wind swirling the way it was it didn't surprise me the slightest.'Äã
We kept pushing through the thick stuff into a little opening and hoping a stag was grassing his antlers or harassing a hind. Eventually, in one little opening Nic stops and says "Theres one, I think it's a stag!" I lifted up the binos to have a quick look and to assess the situation.'Äã
Then first thing I saw was antler tips over the top of whatever he was feeding on, so it was game on! I kicked the boots off in a rush as I wasn't taking any chances with the howling/swirling this time. We were about 50m away when we seaw him and I stalked up behind a tree into 10m within a minute or two of seeing him'Äã.
Then the wait was on; he was quartering on when I got there and I was not to keen on taking that shot. It felt like forever but was probably only a few minutes before he turned broadside and the time was here to make my dream come true. 'Äã
I drew back without being noticed at very close range and tried to compose myself as I was shaking with adrenaline. I settled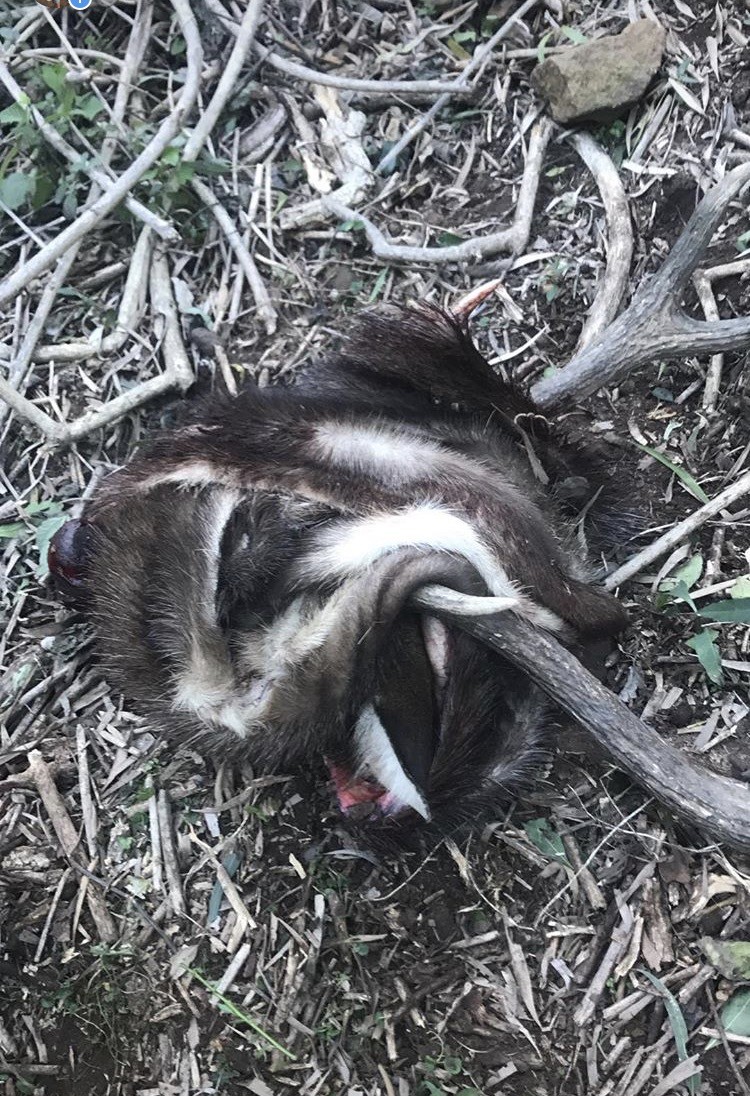 the pin and sent the arrow on its way to have him crash off in a flash.
I was sure I hit him in the boiler room, but he took off down in the lantana. My excitement turned to panic as I thought there was no chance of finding him in that mess.'Äã
We waited five minutes before getting onto the blood trail and tracked it through the thick stuff for about 50m before we come into a little opening and, to my surprise, there he was crashed in the opening.'Äã
The excitement and another hit of adrenaline kicked in and it all become surreal and I couldn't believe what had just unfolded; I was finally holding a rusa stag in my hands.
Caping him wasn't a hard decision and to get some meat as well. We got back to Nic's place where we caped the head out and had a few beers to celebrate before running the tape over him. He went 25.5 x 26.5, which I was very happy with and don't think I'll be able to top anytime soon!'Äã
Cheers to Nic for having me down for a hunt and hopefully I will get him onto a cracker fallow buck in the future.