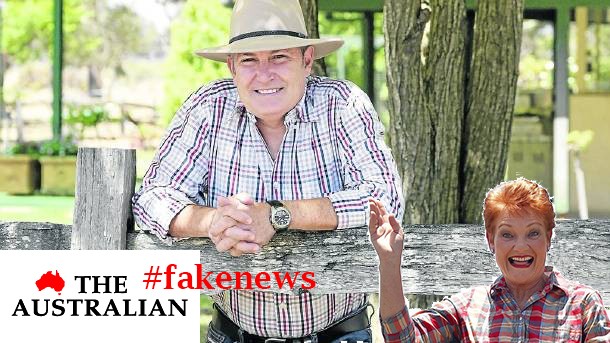 Today Firearm Owners United broke a story exposing the Australian Newspaper'sunderhanded tactic to divide Australianshooters.
The Australian published an article which stated
"The Australian has been told that a factor in One Nation's decision to align itself with the Shooters in Western Australia is party leader Rick Mazza's support for Australian gun laws, as they stand. One Nation's West Australian leader, Colin Tincknell, and Mr Mazza have met and agreed that John Howard's 1996 gun reforms were correct and should stand."
The single paragraph sent a rocket through the Australian shooting community, many requesting a please explain from the Western Australian SFFP representative.
"The comment – and not that it is not in quote marks, or attributed to any one person – is untrue. Rick certainly did not make this statement. We have been in discussions this morning on how to address the matter. The journalists' did not even contact Rick for a comment or to confirm what "has been told" was."
The Australian has straight up printed lies. #Fakenews if you will.
This is clearly a well-structured, large scale character assassination piece but clearly published for the purpose of dividing the shooting community and subsequent vote.
Put simply, the Murdoch Press who are long time backers of the Liberal Party, are scared of the One Nation juggernaut and the rise of minor parties – they're quite clearly doing everything they can to sabotage the result of the upcoming state elections. Good, they'll only hasten their own irrelevancy.
See the Western Australia Shooters Fishers and Farmers Policies