Victoria has a rich hunting culture that has stood the test of time. Victorians are engaging in licenced hunting activities more than ever and the latest statistics from the Game Licence Statistics Summary report – 2017 gives a clear picture that people want to hunt.
Victorian country towns are prospering from tourism generated from travelling hunters and the locals alike. Its nothing to see 4×4 vehicles all across town with camo clad hunters fuelling up for their next adventure.
GMA have a huge 50,127 game licences issued in 2017. They use their public land hunting opportuntiies well and have a pragmatic approach to hunters and hunting.
Game Licence statistics – historic (figures as at 30 June each year)
Between 30 June 1996 and 30 June 2017, there has been a 72% increase in the total number of Game Licence holders. During this period, Game Licences with duck and quail entitlements haveseen an overall increase of 10% and 16% respectively, compared with a 365% increase in GameLicences with a deer entitlement.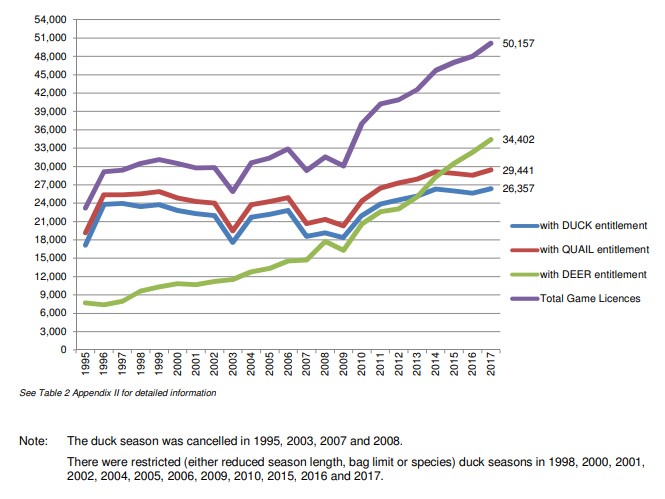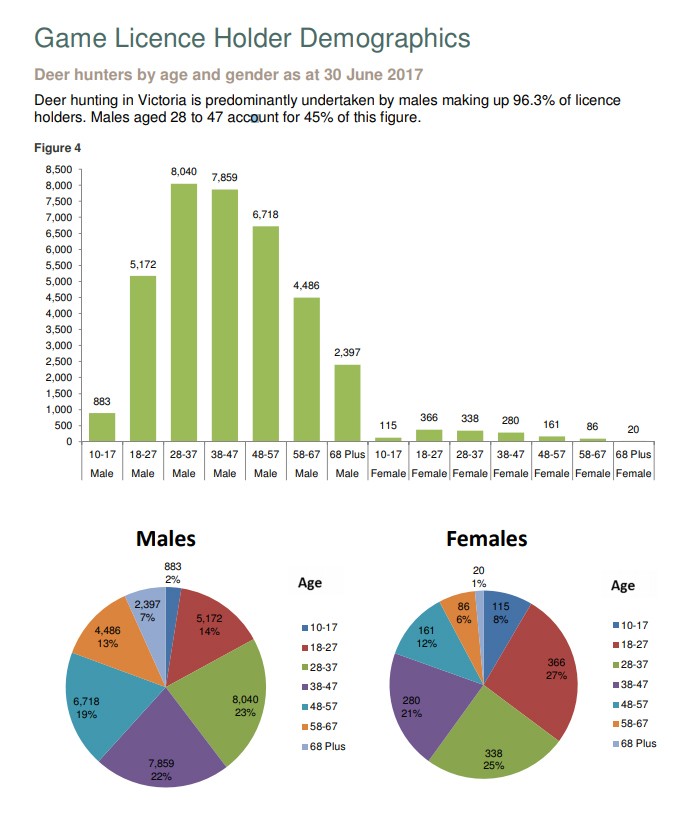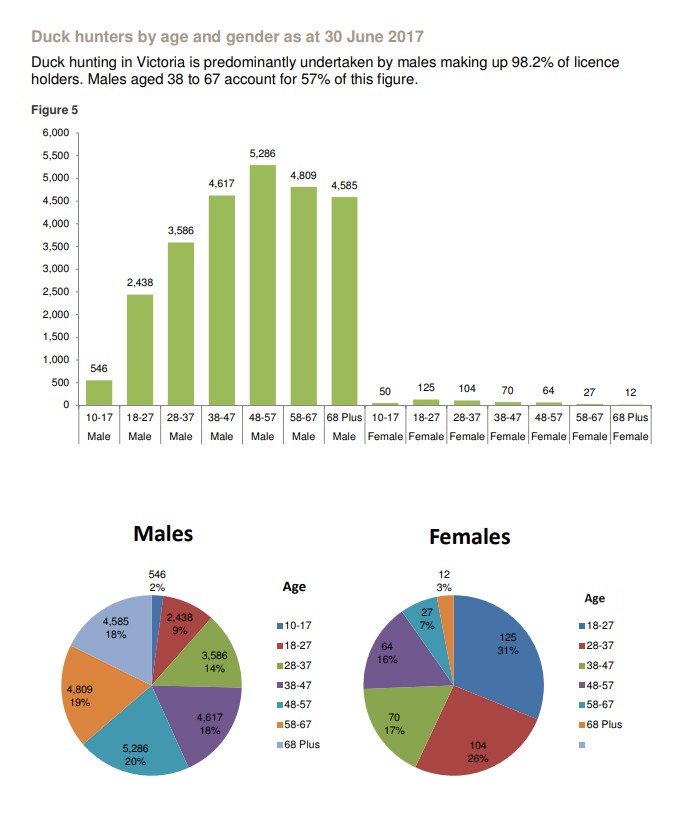 The following diagrams (figures 7, 8, 9, and 10) show the distribution of Game Licence holders, byLocal Government area, for each of the different licence categories. The distribution of all licenceholders is also shown.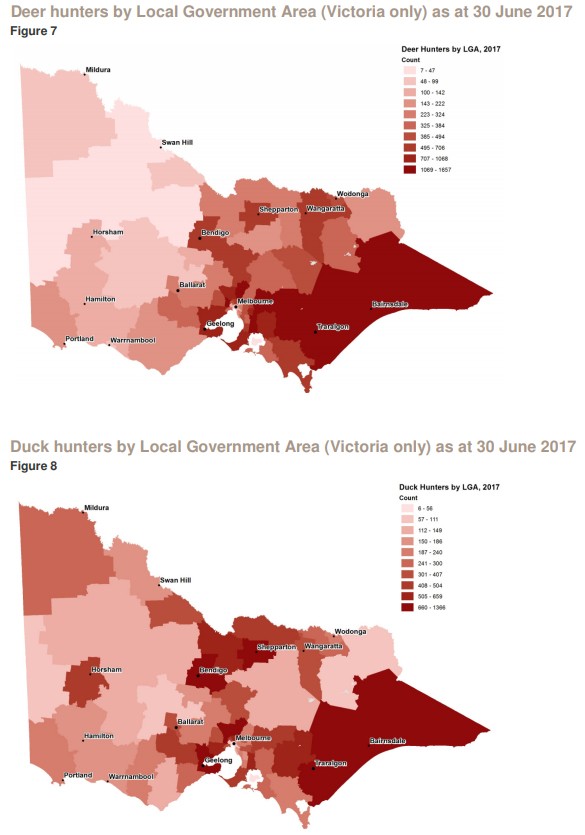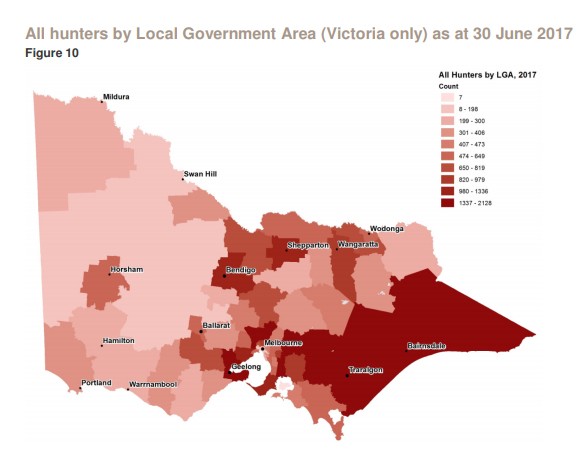 Which Game Licence Do You Need?