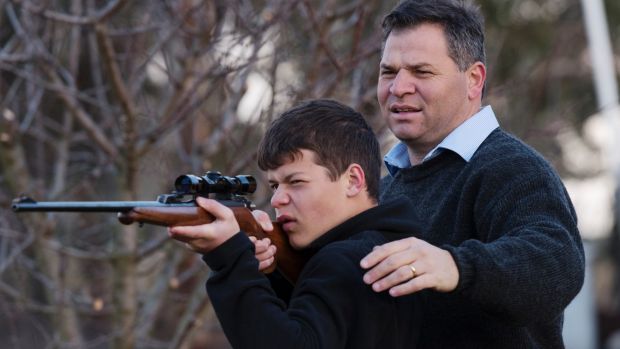 For anyone that grew up outside the confines of a big city it is likely that you handled a gun of some form as a child. My grandfather taught me young the concepts of firearm safety and gun handling. I remember wearing out his slug gun plinking pegs and thumb tacks from card board boxes whilst he sat behind me counting the hits.
Today the thought and even suggestion that this tradition be enjoyed is met with huge criticism. Apparently I should be a serial killer by this stage of my life, I should have committed many crimes due to a cult or culture that I wasn't even aware I was part of. To me it has always been a way to experience more life.
The Sydney Morning Herald reported "Shooters, Fishers and Farmers Party calls for firearms permits for 10-year-olds". The main picture Phil Donato on his property outside of Orange teaching his son Sean how to shoot. A photo that most of us find more than normal and perfectly acceptable.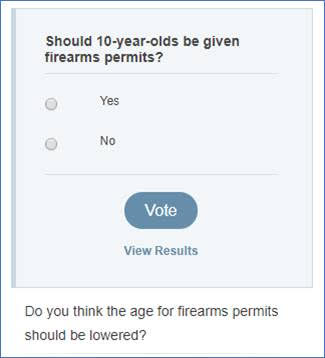 The article has sparked debate and the main thing that was obvious was the people entering the debate had never shared this experience with their father, grandfather or anyone for that matter to even form an educated opinion.
Sean a year 8 student at St Stanislaus' College in Bathurst, Sean practises target shooting as well as hunting rabbits, foxes, pigs and goats.
"I've learned about safety and responsibility and handling the firearms and all that," he said. "And I like shooting with my dad and get to spend time with him in the bush, learning about bushcraft, doing camping and cooking, animals and vegetation and all that."
Sean's older brother Matthew also has a minor's permit, which allows children aged 12 and above to use firearms under supervision, although "he's not so keen, to be honest", according to their father, Philip Donato, the Shooters, Fishers and Farmers Party MP for Orange.
The Herald quoted Mr Donato saying the party would be "happy" for 10-year-olds to handle guns, and introduce shooting as an elective school subject.
"It's a healthy family activity," Mr Donato said. "It's not gender specific. Going out, spending some time with your family in the outdoors, bonding with your kids, is a fantastic opportunity.
"It's far better they learn how to use firearms appropriately in that sort of manner as opposed to watching movies and playing video games."
Sean Donato is one of a rapidly increasing number of children in NSW who hold a minor's permit to possess and use firearms under the supervision of a firearms licence holder.
A spokeswoman for NSW Police Minister Troy Grant said 7258 minors permits had been issued as of July 29 – 3010 minors permits were issued in 2009-10, according to figures released by NSW Police.
Twelve public high schools in NSW, as well as some independent schools, also offer shooting as a sport for students.
"The current minimum age of 12 years restricts access to the sport and limits the ability of interested minors to develop their skills," said Diana Melham, the SSAA NSW's executive director.
Mr Donato's colleague in the NSW Legislative Council, Robert Borsak, said: "The Shooters, Fishers and Farmers Party would be happy to see minor's permits for firearms use to be reduced from 12 years of age to 10 years."
When this all starts to sound to reasonable and normal
However, the government is not in favour.
"The NSW Government has no intention of changing the current law regarding the possession and use of firearms under a minor's permit," the Police Minister's spokeswoman said.
NSW Greens MP David Shoebridge said children should not be given access to guns: "We don't put a 12-year-old behind the wheel of a car and we shouldn't put a 12-year-old on the trigger of a hunting rifle."
Lobby group Gun Control Australia also wants minors permits abolished. GCA chairwoman Samantha Lee criticised what she characterised as the gun lobby's argument that the use of firearms at a young age makes children more safe.
"To see the flaws in this argument you just have to apply it to driving or cigarette smoking," she said. "Normalising an action from a young age doesn't equate to safety, in fact, when it comes to firearms it has the complete opposite effect and provides a false sense of security."
Ms Lee expressed concern about the potential for school shootings. She said gun ownership in Australia was increasing and "combined with a dismantling of our gun laws and large numbers of guns being stolen from residential homes, there is a concern that Australia will again see a rise in gun violence and young people".
Tim Barlass from the Sydney Morning Herald must have lived a sheltered life when he described the sight of Dean Donato with his father as "confronting" and the image jarring due to the sight of a young "child wielding a deadly weapon"
Tim then goes on to twist his article into a gun control rant even somehow linking the image to the Lint Café and Port Arthur.
"Some will cite the example of Lindt cafe siege gunman Man Haron Monis and his access to illegal weapons to argue that availability of firearms should be tightened rather than relaxed".