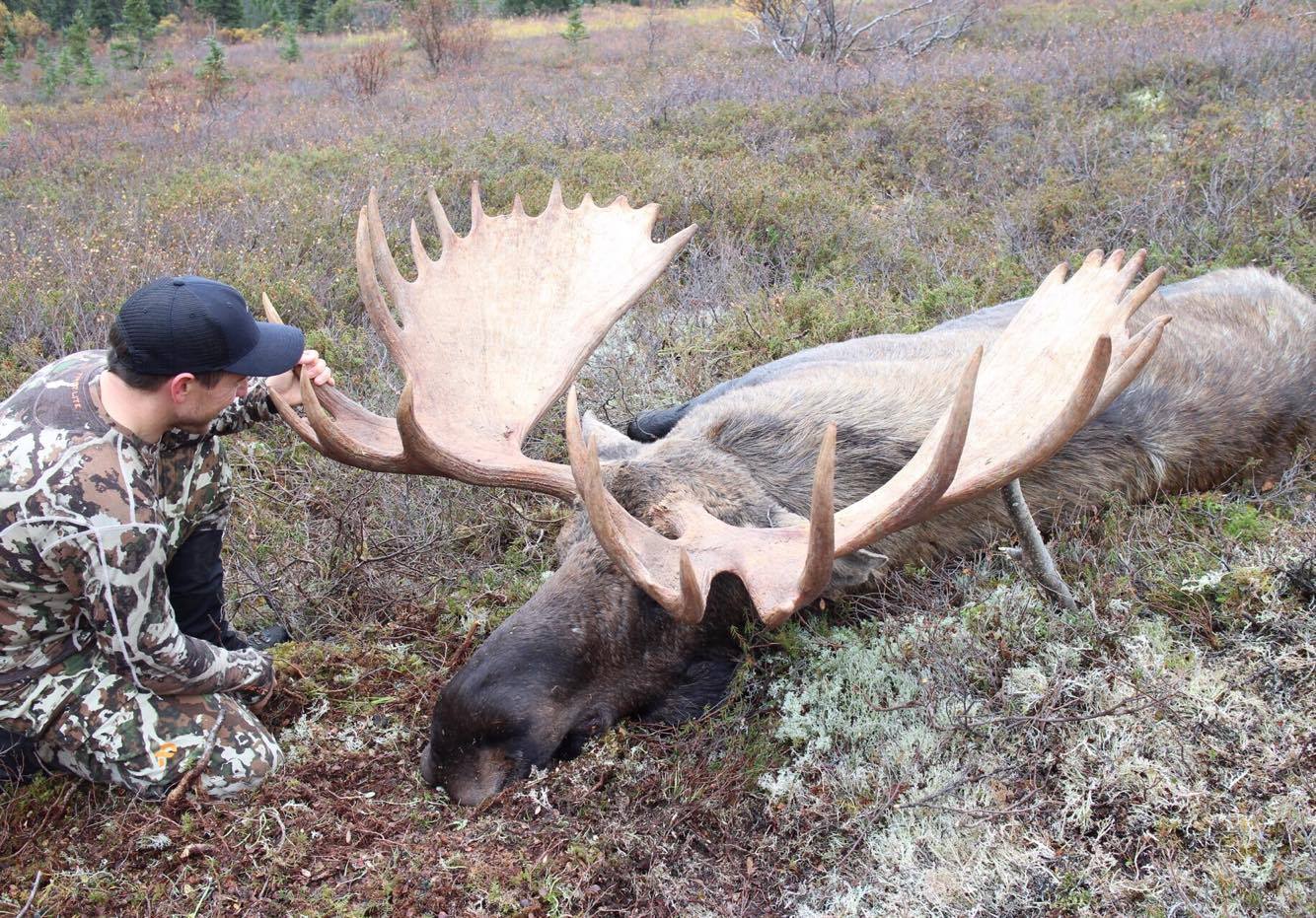 Australian hunter Jared Matthews has shot one of the biggest bull moose from the US in the 2016 season.
The moosemeasures an amazing 69 ¼ inches green scored. This will likely see the head registered in the coveted Boone and Crockett record books.
Jared took the bull moose on day 8 after spending 7 days tent bound by the Alaskan Elements. The moose was taken in the Alaskan Yukon River range with Renfros Alaskan Adventures.