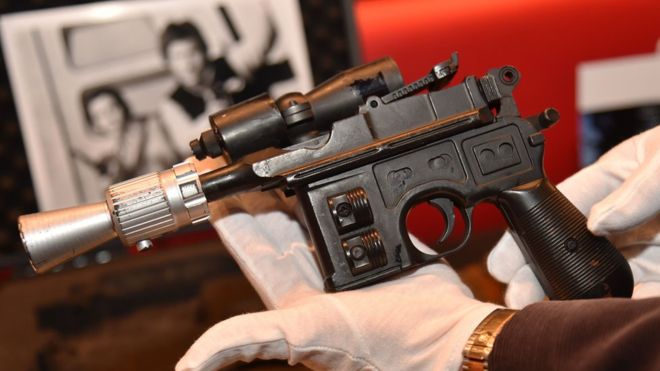 If you have some Star Warsmemorabilia laying around you may just be able to turn that into a dream hunt or extend your firearms collection.
A "blaster" used by Harrison Ford's character Han Solo in the film Return of the Jedi has sold at auction in New York for $750,000 AUD.
The weapon, made mostly of wood, had previously spent more than 30 years in the possession of the film's art director James Schoppe.
It sold for more than a lightsaber used by Mark Hamill in the first two Star Wars films, which fetched $605,000.
Mr Schoppe was nominated for an Oscar for his work on the film.
He put about 40 other items up for auction, including an Ewok axe and plans for Jabba the Hutt's ship.
The Ewok axe went for $15,000 and another blaster prop fetched $121,000, Julien's Auctions said.
The most expensive piece of Star Wars memorabilia was an R2-D2 droid used in several Star Wars films. It fetched $3.6m in Los Angeles last year.