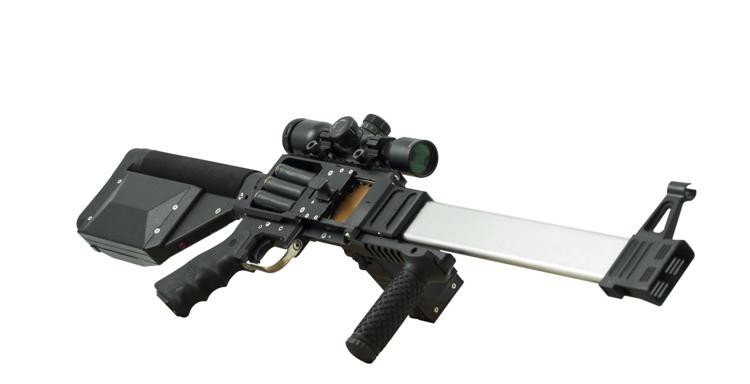 In the same way sheet metal worker Evelyn Owen devised and prototyped the famous Owen Gun in Wollongong in World War 2, Martin Grier in his Colarado suburban garage has produced a revolutionary new rifle which the US Army may adopt.
Ordnance supply officers will wring their hands if the 'Ribbon Gun" comes into full-scale production because this "dad-blasted" blaster fires "squillions" of rounds a minute.
Battlefield supply issues aside, it's a fascinating concept. Human beings never cease to amaze me with their ongoing development of more efficient ways to harm each other. But if it's on our side, that's a small plus. See the report from The Gazette here.
And the video below: