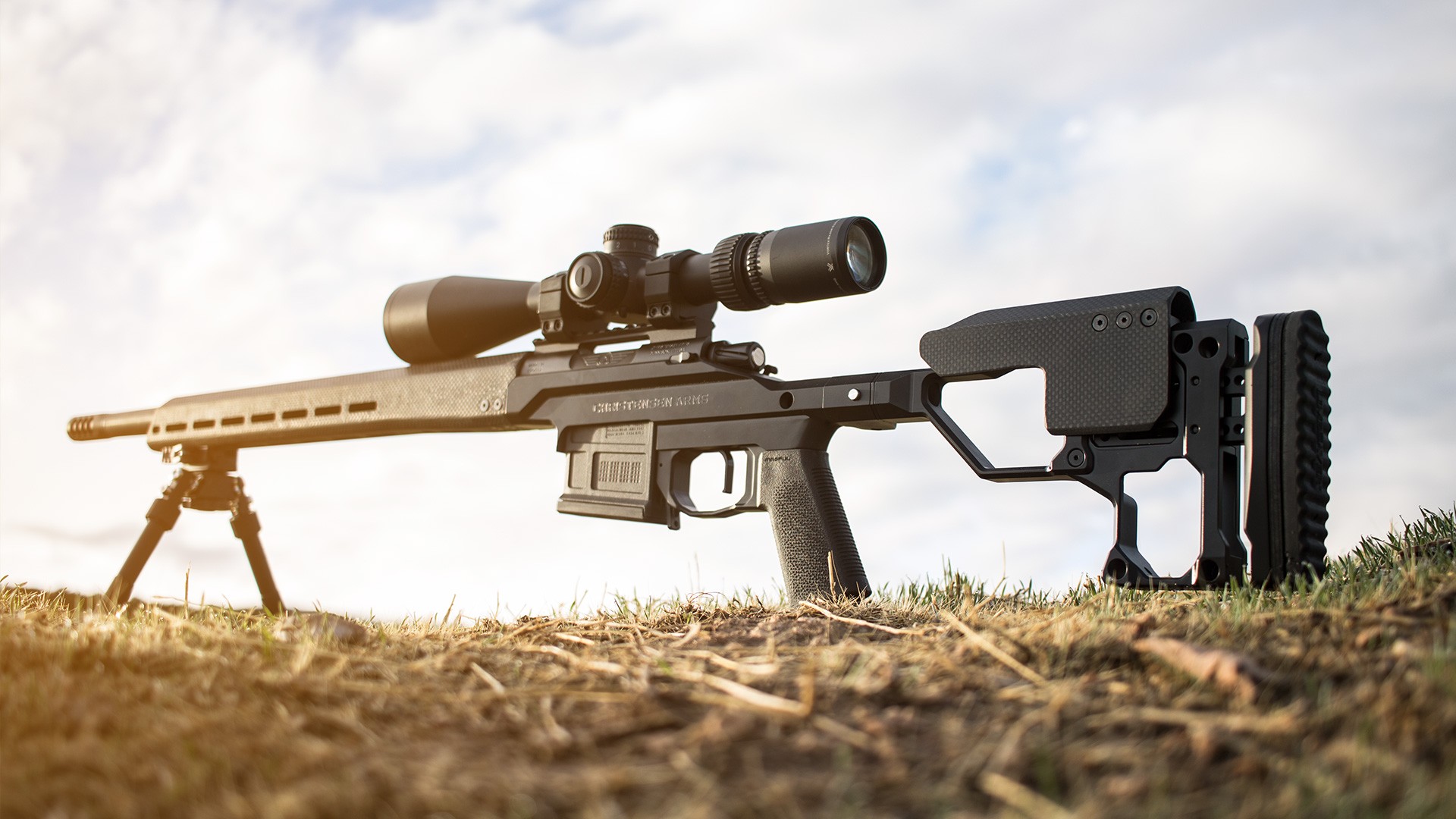 Christensen Arms just unveiled a new rifle for PRS competitions and tactical applications. Christensen's innovative Modern Precision Rifle features an all-new, proprietary chassis system and weighs less than seven pounds (for the 16'Ä≥-bbl .308 Win version). The Modern Precision Rifle sports high-tech features, such as carbon fiber handguards/fore-end and cheek-piece, and black nitride-coated bolt, receiver, and muzzle brake. The rifle comes complete with a +20 MOA scope rail and a true folding stock with magnetic closure.
The Christensen MPR is made from top-quality materials throughout. The chassis is machined from 7075 billet aluminum and features V-block bedding to promote superior accuracy. Other features include an adjustable folding stock with a locking hinge mechanism, and oversized, fluted bolt knob. The Modern Precision Rifle is built with a carbon fiber-wrapped barrel, free-floating handguard, and adjustable comb. The rifle is guaranteed to shoot sub-MOA.
The Christensen MPR looks to cost $5000-5200AUDwhen it hits our shores.