You know you're onto a good thing when a rifle shoots repeated sub-MOA groups as soon as you start firing it. If all you're looking for is an affordable, very accurate rifle, buy a Weatherby Vanguard. 
That was easy, wasn't it? Just not very detailed, so let's get down to the brass tacks.
The Vanguard is Weatherby's entry-level rifle, available these days (2021) at about the $1000 mark in Australia. Weatherby touts itself as a quality manufacturer, and it's fair to say that the Vanguard can argue it's the quality choice among contemporary budget bolt-action rifles.
It is not the cheapest of the budget guns: none of its budget rivals have yet cracked the $1000 barrier. Yes, that's a generalised statement, but think Ruger American, Remington 783 and Howa 1500 and you get the idea.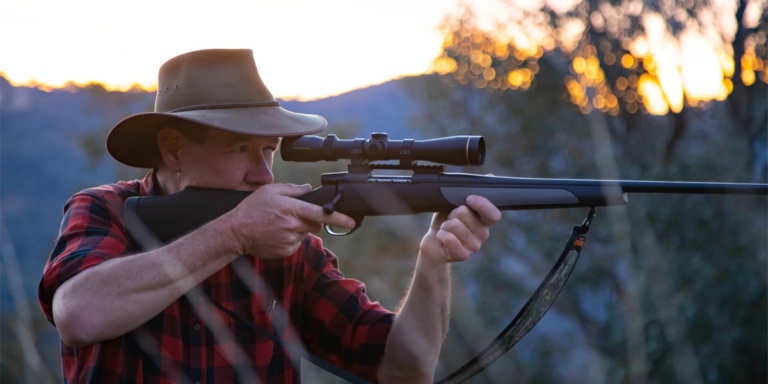 Did someone say Howa? The Vanguard is made in Japan by Howa for Weatherby. It is an up-spec 1500, and that's a good thing. 
The action has its roots in a Sako design and it's exceptionally strong. Along with some detail changes to the rifle, Weatherby's spec adds a longer barrel — up from 22 inches to 24 — along with a lightly fluted bolt body and a completely different stock. The bolt handle has grippy little serrations cut into it, too.
The fluting on the bolt body is not about weight reduction, but more like decoration. It may serve to aid lubrication by holding some oil but it also gathers dirt so should get attention when you clean the rifle. 
The so-called Griptonite stock is tough, attractive and functional. Grippy outside and very stiff inside, it's as practical as they come.
The Monte Carlo profile is comfortable and presses nicely against your cheek as you aim. There's a swell under your right palm that creates a more comfortable grip, too. 
But the stock does one thing that the purists swear is a sin: it presses against the barrel, with firm contact at the fore-end and lighter contact along the sides of the barrel. All I can say is that if it's true about pressure on the barrel reducing accuracy, no one told the Vanguard.  
We'll come back to that point in a moment.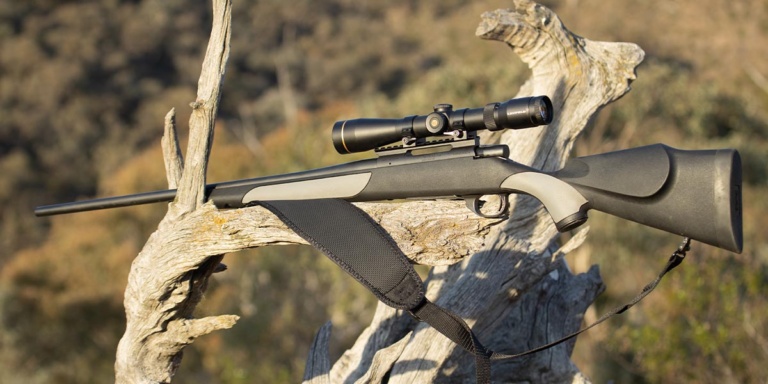 The rifle's action has an integral recoil lug underneath that slots into the stock to keep everything firmly planted. Two action screws hold it all together. 
The rifle has a floorplate magazine holding five rounds. The release lever is inside the front of the trigger guard and easy to use, although a bit stiff when the rifle is new. Being built on a medium-length action, the magazine is artificially shortened by a small plate inserted into the magazine well to suit the little .223 cartridge. Feeding is flawless, but loading is a little fiddlier than with larger cartridges. 
Because it's a top-feed magazine, I'd have chosen individual bases instead of the rail on this rifle, but it wasn't my choice. Individual bases would have left a bit more room for loading. 
The two-stage trigger feels fine, with no creep once the pressure is taken up, and a sharp release. Out of the box, the weight was 1.55kg, and the single adjustment screw makes it easy to reduce this to a minimum of just over 1.13kg … in theory. I couldn't get this one any less than 1.55kg, which was irritating, but it's not a weight to whinge about too much. 
Which brings us to the shooting part. The very light recoil, comfortable stock fit and crisp trigger made the Weatherby easy to shoot well off the bench. Within no time I had shot five sub-MOA three-shot groups using a range of ammunition, and not all of it premium, so there's no doubt Weatherby's guarantee of that kind of accuracy is not a gimmick. 
Curious to know how the light barrel (it's a #2 contour, so fairly thin) would cope with heat, especially as the barrel doesn't free-float, I fired a 10-shot group to simulate having a bigger magazine (aftermarket conversions are available). All 10 shots hit within a 2MOA group, a very good result for a hunting rifle, in my book.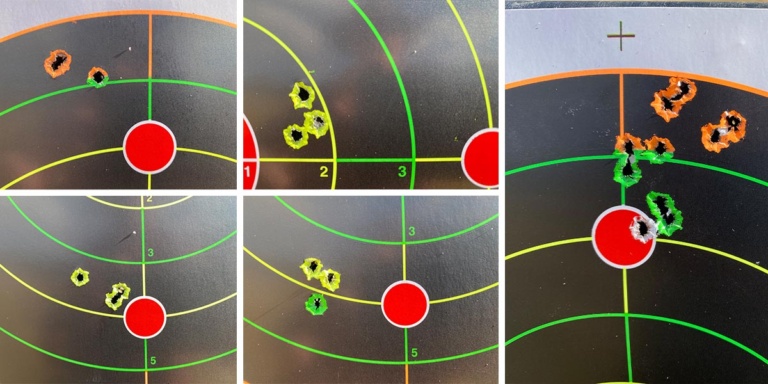 The barrel behaved beautifully during the entire test. A bore scope showed it was very well finished inside, and it was not only easy to keep clean, it did not collect and retain copper fouling. Whatever Weatherby is doing with these barrels, it's good.
The Vanguard weighs 3.4kg bare, not the lightest gun around but it's far from heavy. What you might call a pleasant weight for a hunting rifle. It's not as if the .223 cartridge needs weight to tame its recoil, but a little bit of mass does help you hold steadier as you aim and reduces the effects of flinching.
The Weatherby is right at home around the paddocks and bush. From what I've seen of them, the bead-blasted finish on the action lasts very well, and the stock stands up to abuse. It's a comfortable rifle to shoulder and shoot, and being able to top-feed directly into the magazine enables rapid topping up after you've taken a shot or two. 
On the bench I would have liked the trigger to go a little lighter than it did, but in the field I didn't notice.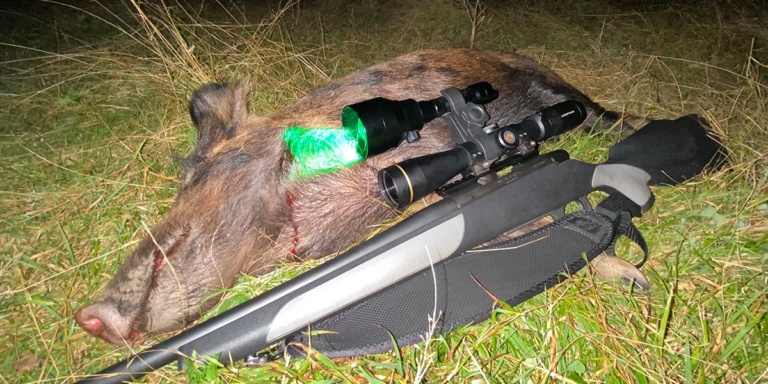 The three-position safety catch blocks the trigger in its middle position but allows the bolt to be worked, and it locks everything in place when in its rearmost position.  
There's a lot to like about the Weatherby Vanguard. While it's tempting to place it at the top of the charts as a budget rifle, as we did at the start of this review, it's also legitimate to compare it with the entry-level Tikkas and Sauers of this world. It's cheaper than those European rifles yet measures up exceptionally well. 
Look at it whichever way you like, but in a Vanguard you're getting an accurate rifle that looks good and delivers plenty of satisfaction. It's based on super-solid American design, underlined by Japanese build quality, and set off by hints of both tradition and pragmatism from Weatherby. You can't go wrong. 
WEATHERBY VANGUARD S2 SPECIFICATIONS
Calibre: .223 as tested (swags of others available)
Barrel: 61cm (24 inches), #2 sporter contour
Twist rate: 1:9 inches (no, not 1:12 any more)
Finish: Blued (stainless available)
Action: Bolt
Trigger: adjustable, 2-stage
Safety: 3 position
Magazine: 5 rounds, floor plate type
Stock: Synthetic (Griptonite)
Overall length:

 1118cm (44 inches)

Length of pull: 34cm (13.5 inches)
Weight:

 3.4kg (7.5lb)

Price: About $1000-$1100 (2022) but sometimes less, with occasional good discount in some of the slower-selling calibres
Importer: TSA Outdoors