This set of CENS ProFlex digital earplugs has had a thorough workout over more than five years so I'm very confident in saying they're a bloody good investment in hearing protection. 
The quality still lasts long after the price has been forgotten and that's saying something because they cost a lot back then — about the same as you'll pay for the current CENS plugs that are significantly improved.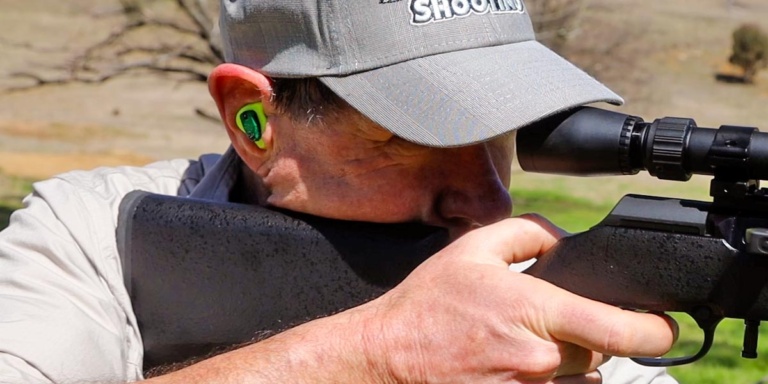 I think I paid around $1200 for them but I really can't remember exactly. It's the price you pay for being an early adopter but I do not regret forking out all that money because these are the most comfortable and practical hearing protection I've ever had.
And they work extremely well. 
They consist of a pair of custom-moulded ProFlex plugs with electronic noise control units inserted into them.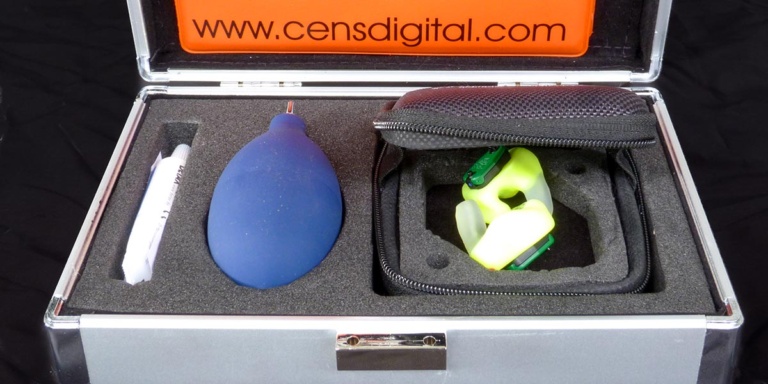 The plugs block income sound, protecting your ears. The electronic units have tiny microphones outside and speakers inside to let the sounds in again. The crucial part, though, is that the instant a gun goes off nearby, the electronics shut down, excluding the deafening report. 
An instant later they start transmitting sound again and you can hear normally. 
It's all tried and proven technology that allows you to spend time on the range or out hunting without compromising your hearing or your situational awareness. You can have a conversation, hear game coming and hear warnings while having gunshots filtered out. 
It's so seamless in effect you don't even notice it, even mid-chat.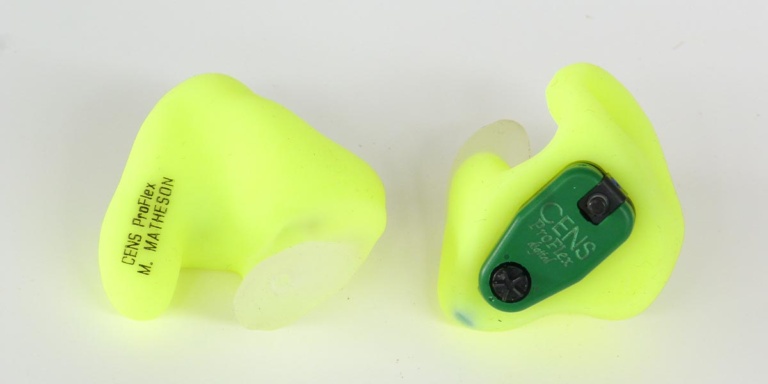 The actual noise reduction, or attenuation, of the CENS ProFlex units is an average of about 25dB, ranging from 28dB in the higher frequencies of sound, though 21dB in the middle to 19dB in the low frequencies. 
True, you can do a little better with high-end earmuffs, but this is still excellent hearing protection for shooters. 
And talk about comfortable. I've worn them from dawn till dusk on some stalks, with only brief intervals, and apart from getting slightly sweaty inside my ears I had no discomfort. They're a lot better than wearing muffs all day. And they don't get in the way of hats, rifle butts or anything else. 
This old set doesn't have quite the list of features of the latest equivalent, which is the CENS ProFlex DX3. The DX3 offers 10 volume levels changed by pushing a button (my older ones have a tiny dial that I believe could be unreliable, though mine still works).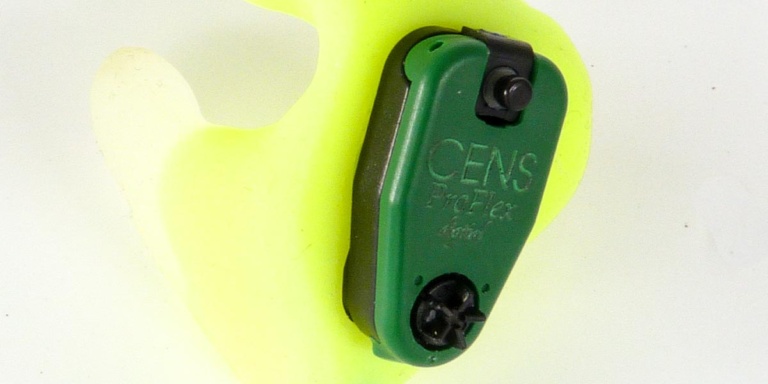 It also has three modes: one designed for hunting; another for clay target shooting when there are lots of shots going off regularly; and another for 'tactical' situations or busier ranges with constant shooting. 
There's a wind-reduction algorithm programmed in to reduce wind noise. In mine it is adequate but wind still ruffles through; I'm not sure if it is improved. 
The latest CENS claim up to 400 hours of battery life, which is more than I usually get from these older ones. 
The DX3 costs $1099 and sits between the $759 DX1 and $1299 DX5.
I don't use my CENS exclusively — sometimes muffs are the easier option — but I use them more than anything else. I must have used them hundreds of times now and they're still as good as ever, having outlasted some earmuffs along the way.   
So while the initial cost is high, the value is definitely there. 
CENS distributor Earmold Australia makes the custom moulds, assembles the units and sends them out, usually in less than a fortnight. All you have to do is send an impression from your ears, which can be done by a local audiologist or one of the 80 providers listed on the Earmold website; the impression can even be emailed as a 3D scan.