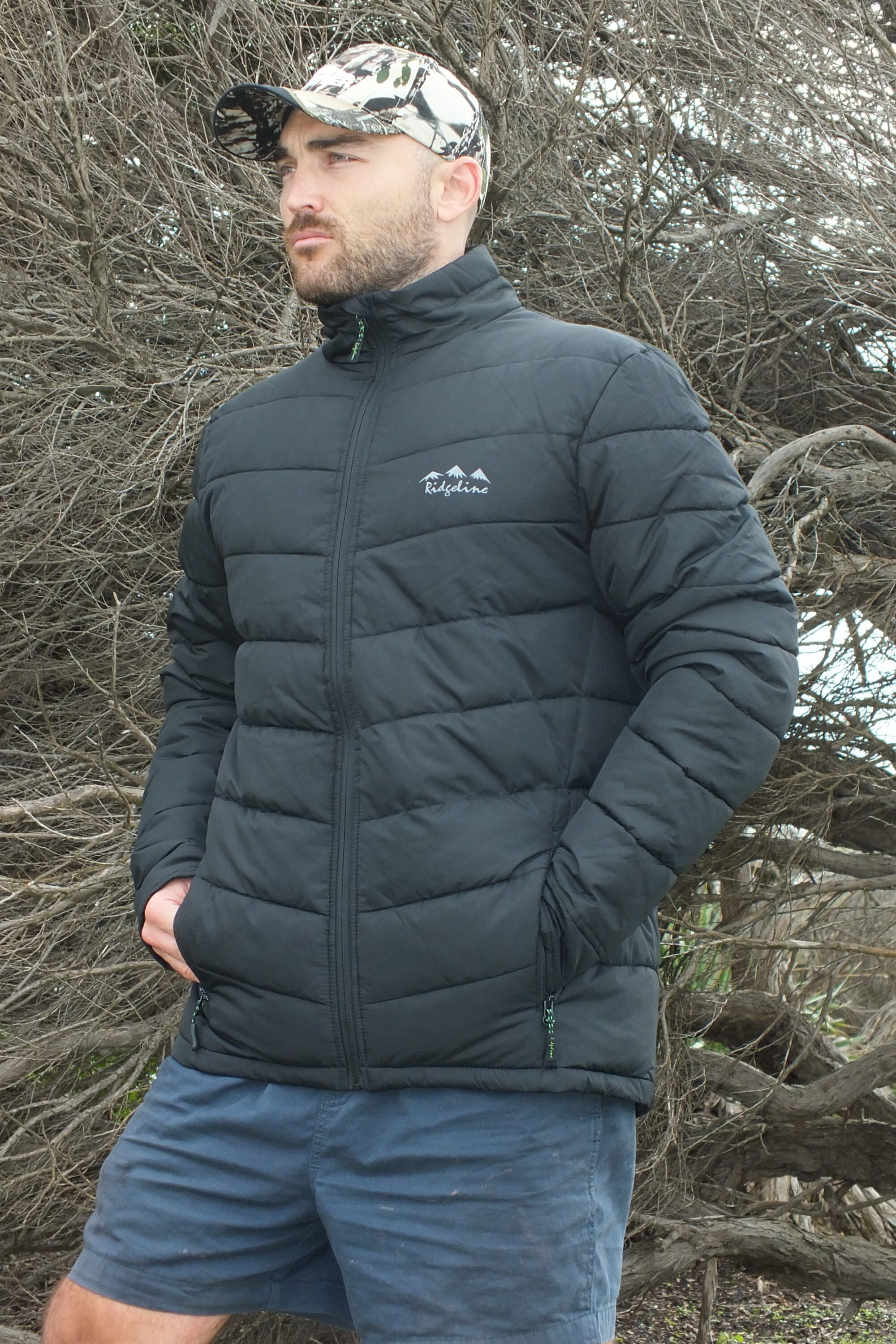 Marcus and Morgan O'Dean check out the new additions to the Ridgeline cool weather clothing line.
Now the Indian Summer we have been experiencing should be well and truly over, bringing crisp frosty mornings and days out bush where snow clouds and wind-driven sleet can definitely wet chill the unprepared hunter to the bone. Fear not though, because Ridgeline has brought two great new jackets out to keep you snug, dry and toasty and they are smart enough to wear into town to have Sunday morning brunch with the in-laws.
Ridgeline Tempest Padded Jacket
This is a no-nonsense polyester-lined jacket padded with high-loft Hollofill and there's nothing you don't need. Like the T-Model Ford, it comes in any colour you like, as long as it's black – now they come in khaki also. The fine-weave outer sheds light showers, but even in a drenching, this jacket will keep you warm because the fill is not down and will keep its loft and insulation. With a high collar, two fleece-lined standard zip pockets (with long tabs to assist frozen fingers) and a full-length front zip, the Tempest, like all Ridgeline products these days, uses only the best quality YKK zips for long, reliable smooth operation. To finish off, the cuffs are double snap closed to seal out moisture and draft and the Tempest weighs a paltry 680 grams in Size L.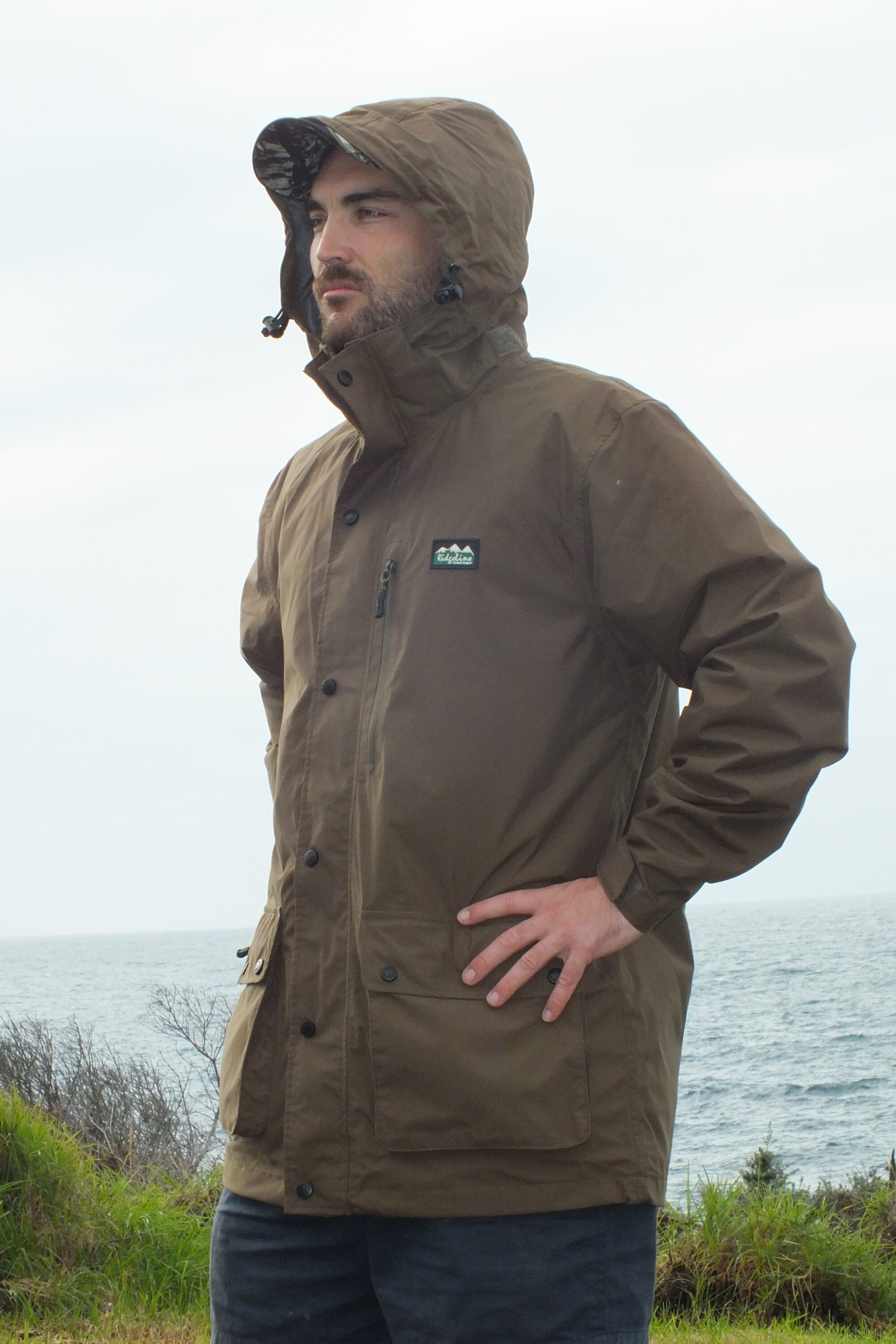 Ridgeline Seasons Jacket
This is a classy and eminently functional two layer wet weather jacket which seals out rain and wind, while transporting perspiration vapour effectively away from the body. For the technically minded, the 300 MVP membrane and RL HydroStretch fabric have a 10,000 rating ie a 10,000mm pressurised column of water held against the fabric will not cause leakage. This makes the Seasons Jacket the most advanced of its type on the market.
While stylishly at ease in a bustling city street, stalkers will appreciate the silent nature of the outer fabric. Other features that I particularly liked were:
Full-length YKK front zip protected by a quality press studded storm flap baffle.
Two generous snap-closure, inner-zipped front hip cargo pockets with thoughtful drain hole eyelets.
Hand warmer pockets slot in behind the cargo pockets.
A well-designed and executed fixed hood, which can be folded away inside the high collar and secured with three Velcro closure points.
Velcro cuff closures are infinitely adjustable for those with large or tiny wrists.
Now you can go to a fancy-pants bushwalking shop and pay well over $400 for this type of jacket, which at the end of the day will come up short of this great quality, well-designed garment made from state-of-the-art materials selling at a RRP of $300.00.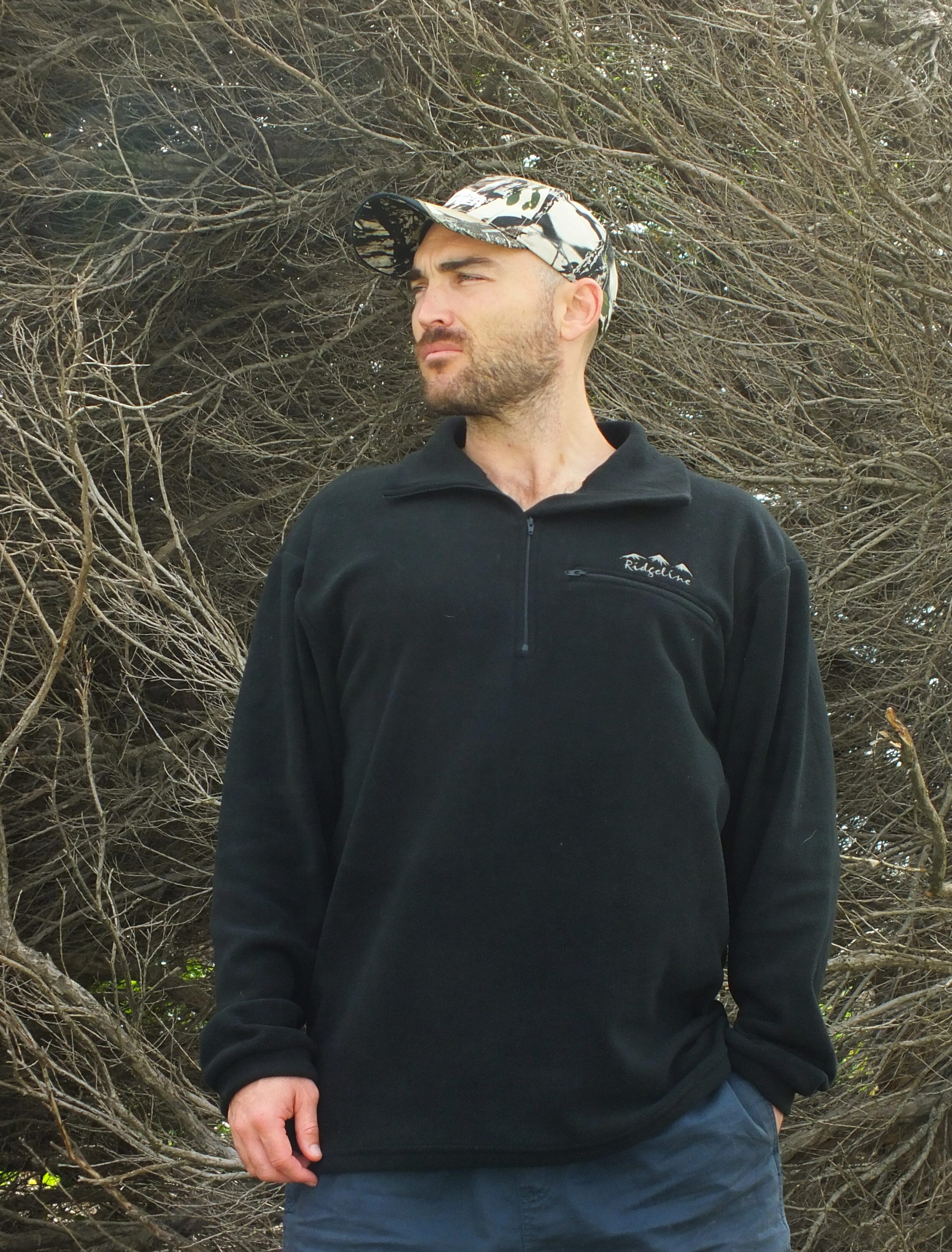 Best of all though, is that when you purchase a Seasons Jacket, Ridgeline are throwing in a snappy black Ridgeline Microfleece Shirt, the one we have all come to know and love as a really effective warm layer. I know the chest pockets on mine over the years have always held my spare handy ammo to quickly top up my rifle when the hunting gets thick and fast.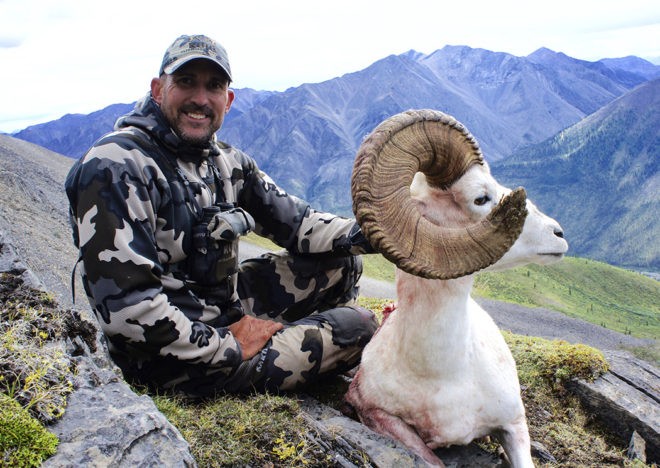 Look for Ridgeline products in your local gun shop or you can shop for them online. Ridgeline products are distributed in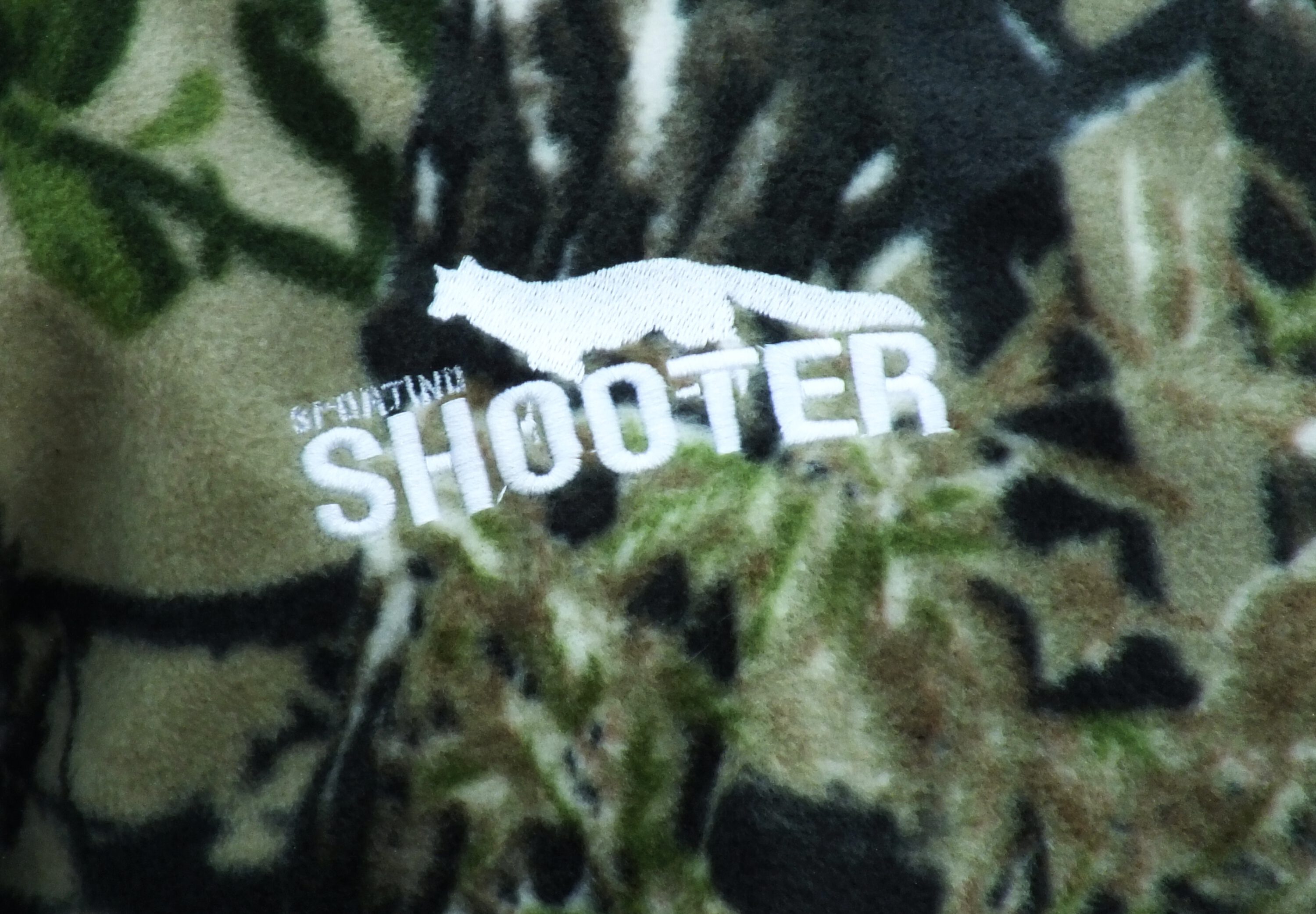 Australia by Ridgeline Australia. www.ridgelineclothing.com.au