Conjuring up a scottish broadsword, known as a Claymore and in common use in battle until the 18th century, the Highlander Jacket by Ridgeline occupies similar territory in the imagination. When I think about the Laird of the Scottish estate, striding with his ghillie through the sleet-sodden heather in pursuit of a magnificent red stag, I see an image of dated tweed thornproof. It is from this heritage that Ridgeline has designed the premier cold weather jacket in its lineup, but there is nothing dated in the Highlander 3 in 1.
 
Now your average Australian hunter would not be routinely stowing one of these substantial jackets in his pack. Its conceivable uses for outdoorsmen are manifold though. With the inner lightweight full zip fleece inside the Quiet-Tex¬Æ Waterproof Outer Shell this jacket makes an unsurpassed shield against nasty weather and deep biting cold. It is perfect for those nights in August spotlighting when you can see the frost laying down in front of your eyes or you get lashed by shrieking winds out of the south-west. A short amble to a stand before dusk, when you are waiting for that big stag to walk down the game trail or over his wallow. When you take your kids to play footy in winter on broad expanses of rural sports fields and stand on the sideline cheering as their boots crush the frost, you will value this jacket above all, particularly as its only colour selection is a tasteful 'Äúteak'Äù meaning you don't get taken as a camouflaged terrorist at junior rugby.
 
Once the sun melts the frost and it warms into the mid teens, you can separate the jackets, choosing to wear either the lightweight black polarfleece inner only if the wind is light or, if you need to cut out wind, stow the polarfleece and just wear the outer shell. The elasiticised cuffs on the outer shell are not overtight, but softly comfortable and can be tightened with a velcro tab.
 
 
 
The two garments are simplicity itself to attach or disengage with three nylon press-studded loops, at the neck and cuffs of the outer; theses loop through polyester double-sewn loops at corresponding locations on the polarfleece inner. Then there is an inner zip down the front of the outer shell, which corresponds with an outer zip on the inner. Zips run really smoothly and should give long trouble-free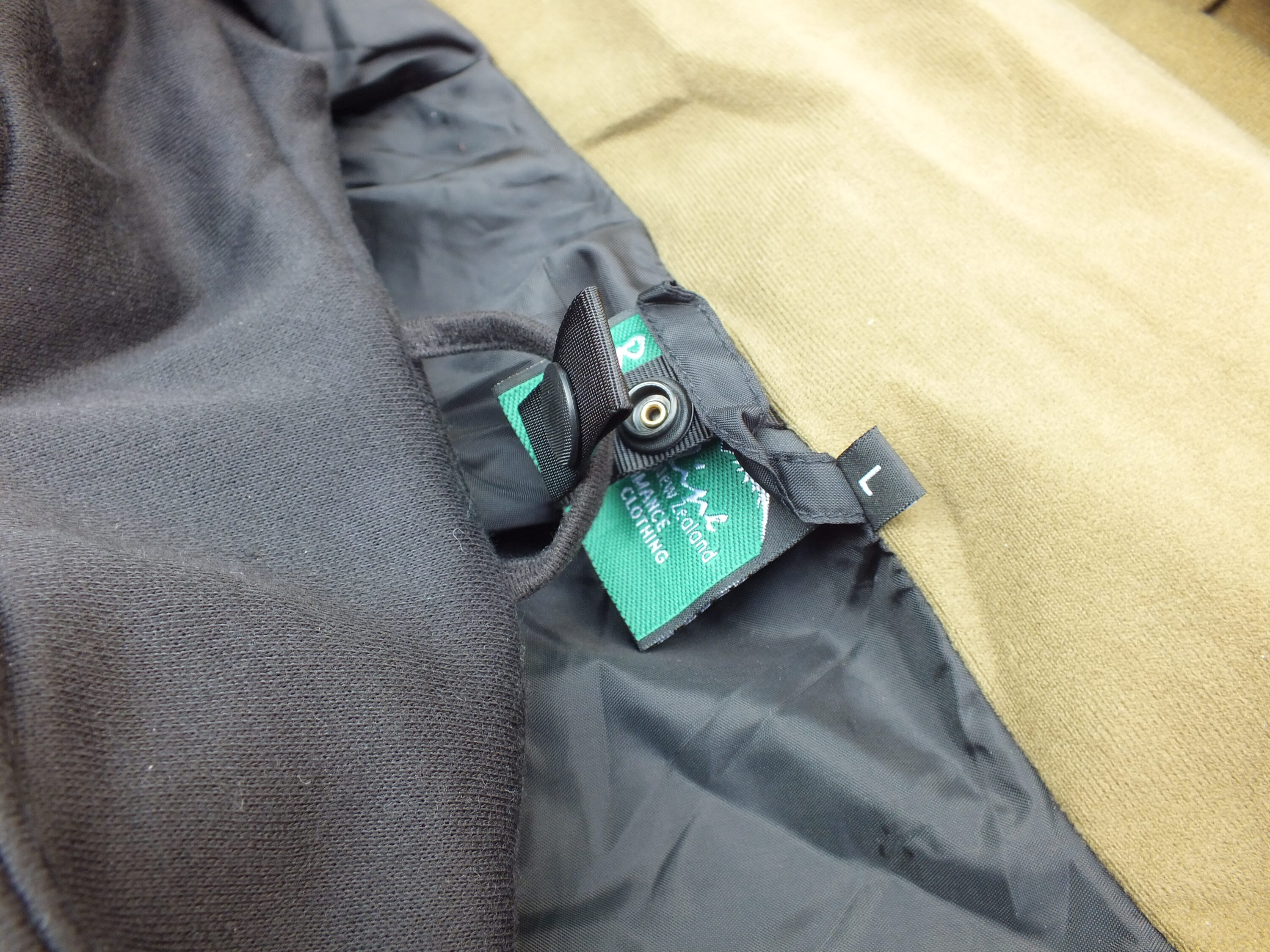 service. It all works very well and does not interfere at all with the line or feel of the Highlander in use, being unobtrusively functional.
 
Pockets. The inner has two external and two internal pockets in common with most similar individual pockets. The Outer Shell sports two masssive hip-level bellows pockets, on which the top opening can be restricted somewhat with snap closures, while the flap closes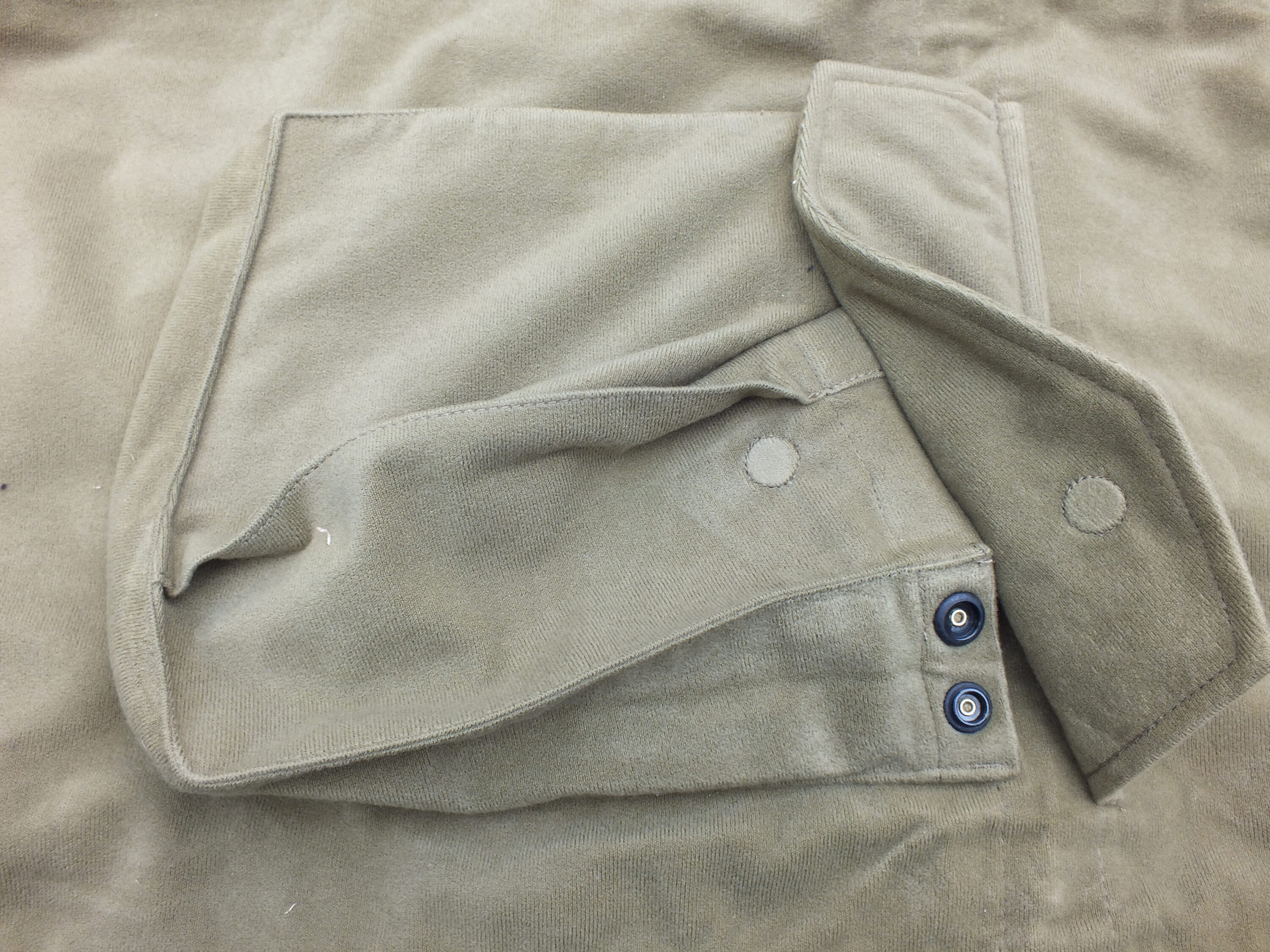 by way of two points where magnets are sewn in – silent and effective.
In addition, there are two vertical-access chest pockets, suitable for a binocular in the 8×30 class and these are closed via waterproof zips. Again, the zips are noiseless and reliable. You may choose to use these for maps, phones or other electronic devices needing protection from rain.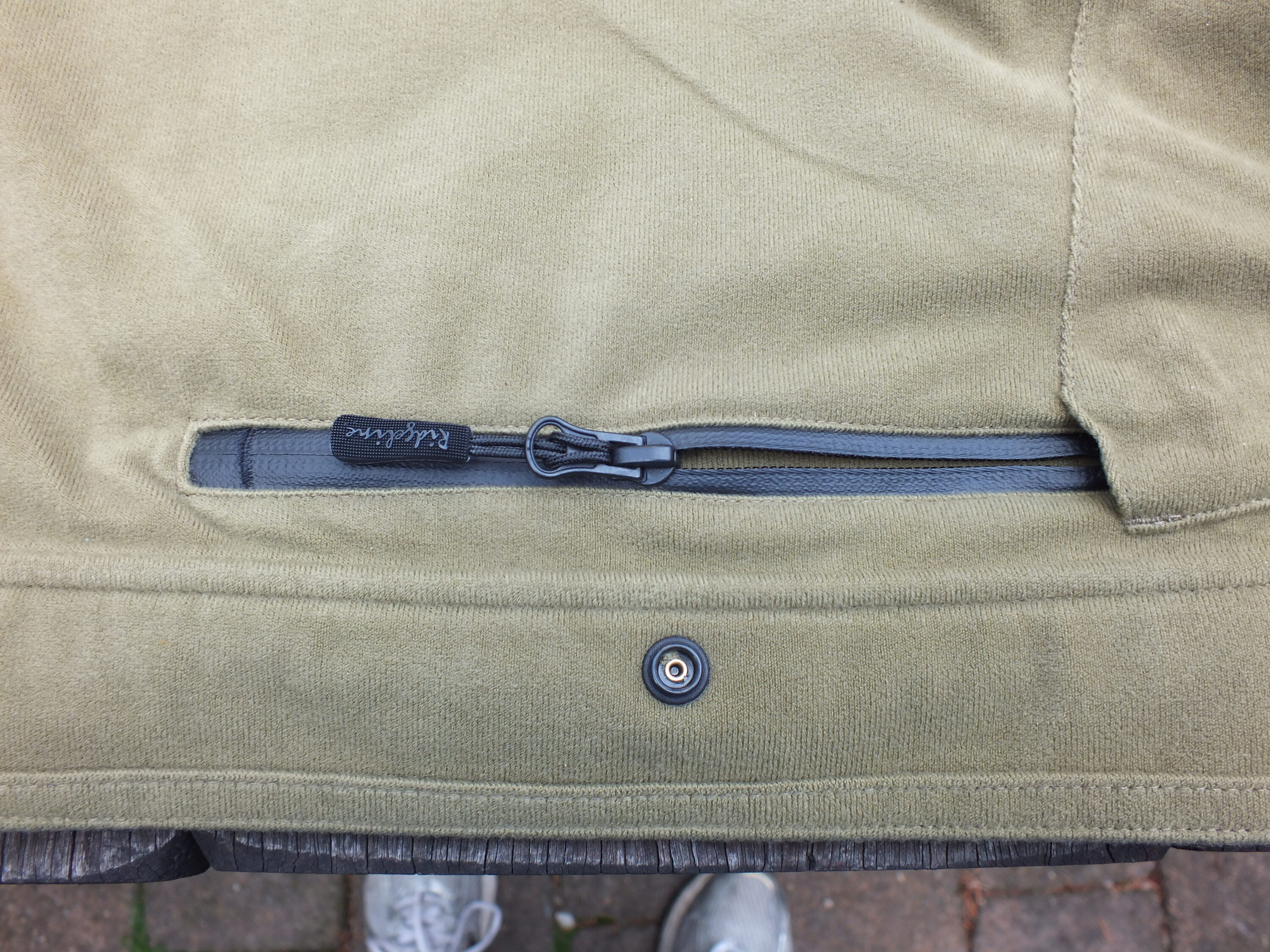 The Hood. This massive hood shrouds the wearer's head very well from the elements, while being very roomy and comfortable. It can however be constricted by use of a toggled cord. Again, it is detachable via a waterproof zip.
 
The Wrap Up. I have some experience over many decades of using outdoor clothing in everything from high altitude mountaineering through to summer canoeing and I'd venture that once in every five years I come across something exceptional. This Highlander 3 in 1 jacket fits that category. When you pull this garment on, it's like going back into the womb (in my imagination). All the surfaces are soft to touch, inside and outside, every feature is well thought out and executed and you know that you are getting foul weather protection up there with the very best modern garments can provide. The Highlander 3 in 1 comes in sizes XS to 5XL.
Ridgeline products are distributed in Australia by Outdoor Sporting Agencies and you can purchase Ridgeline at your local gun shop. Check out their product range at www.ridgelineclothing.com.au