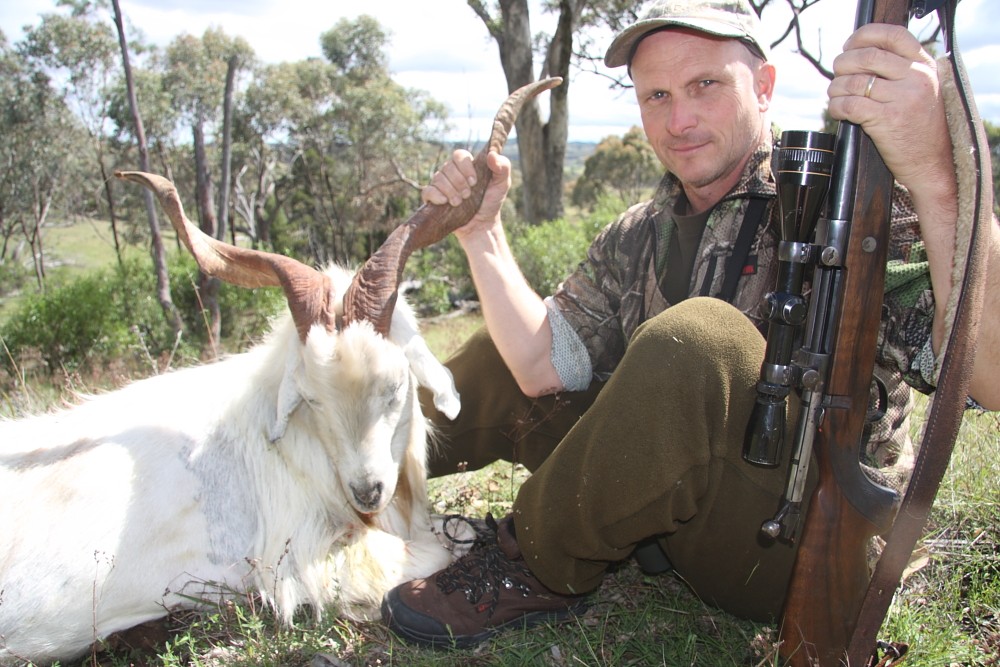 Through a combination of stupidity and sheer bad luck I recently dropped a hunting boot out of my 4WD door while in the process of winching the vehicle up a hill in the dark.  I didn't realise until I got home, so as a consequence I found myself in the market for a new set of boots. Knowing that Sporting Shooter Editor Marcus O'Dean would have the good oil on what was available, I contacted him for advice.
What I was after was a pair of light weight and comfortable boots that would be suitable for walk-about hunting and stalking.  I needed them to allow me to be as quiet as possible in the bush, so heavy, leather hiking boots were out of the question.  Marcus suggested I have a look at the range of La Cacchia hunting boots, and on the strength of my experience wearing them so far I'd have to say it was a mighty fine recommendation.
The boots I ended up with were a pair of brown ankle high boots that weigh a combined total of 1 kg. That's only 500 g per boot  – perfect! There are also camouflage versions available that come with higher ankle support. The synthetic upper section of La Cacchia boots is constructed from cordura and lined with waterproof Kingtex, so they keep water out as long as you don't get too deep. The double stitching around the joins should see them hanging together for a good while, while the padded tongue and ankle collar are designed with comfort in mind. The soles, meanwhile, are made from rubber and have a pronounced lip up over the toe.  The tread is aggressive and should see hunters staying upright more often than not.
Over several months I have worn these boots on a number of hunts after sambar, red deer, goats, pigs and even ducks.  Right from the start I found them to be extremely comfortable, and so light you'll hardly notice you're wearing them.  This enables great control over where you put your feet, which helps reduce noise through breaking sticks and banging your feet against rocks and logs. They grip well, too, even on wet surfaces.  One small criticism is that the finger loops are a little on the small side, so it takes a little longer to pull the boots on – but that is a very small grizzle.  Overall they're just what I wanted and, at a price that won't break the bank, I highly recommend these boots as an option for other hunters. 
You can find further details about La Cacchia boots HERE, including information about how to order yourself a pair.