Stalking animals is an art, but you can't be an artist without knowing some of the science. Here's how to manage a successful stalk.
1. MOVE LESS, SEE MORE
The first fundamental thing to realise about stalking is that you must find your target before anything can happen. Looking should be your first priority. Use your eyes and use binoculars, even in close country; binoculars improve your vision way beyond the abilities of your bare eyes.
It's hard to look around when you're on the move, so the best technique is to slowly move about 10 or 20 paces, then prop and look for a few minutes. And I mean minutes, not just a few moments.
2. MOVEMENT IS VISIBILITY
One reason you should move as little as possible is because movement is easy to spot, even in peripheral vision. Both you and your quarry are ten times more likely to see something if it moves than if it's stationary.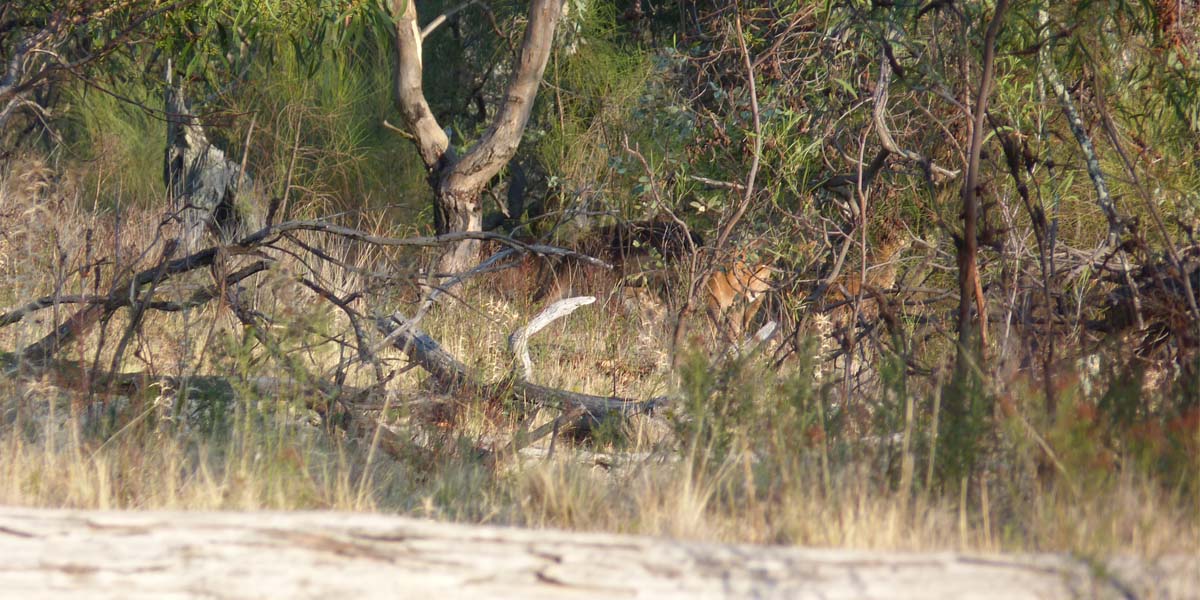 3. TRAIN YOUR EYES
The best hunters have trained their eyes to pick animals out of the background. More accurately, it's the brain that learns to do this, using the eyes. Experience and exposure are the best teachers of this, so you have to get out there if you want to be better at it. You should be consciously looking for partial shapes of animals in the scrub; for odd shadows; for the flick of a tail.
4. DRESS THE PART
Lightweight, quiet clothing is best for stalking, so you can move freely and without noise. Suitable camouflage is good, although it's only really any use when you're stationary because movement kills its effect instantly. Either way, dull tones that match the countryside are the go. 
5. USE COVER
Stalk from tree to tree, so you can use the trees to disguise your upright human shape. Blend into the sides of bushes. Sit into rocky outcrops. Stay in the shade. Just don't hang around out in the open, standing out like a hippy at Hillsong.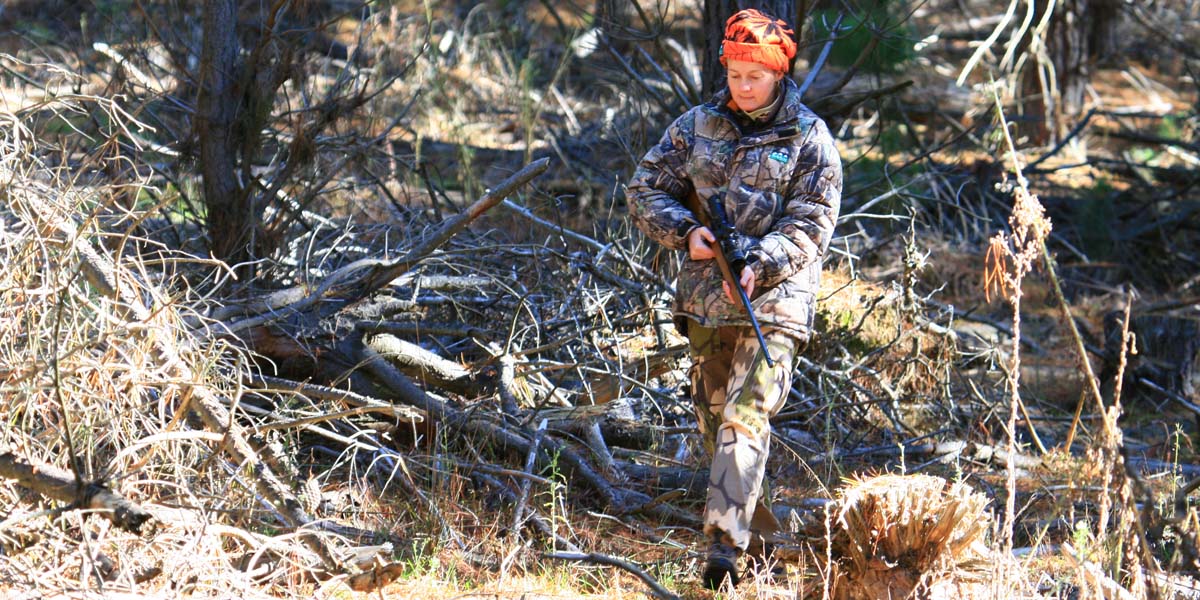 6. TREAD LIGHTLY
Take short, slow steps to avoid crunching the undergrowth. Glance down to ensure you're not about to step on a twig that will snap. When your foot lands, lay it down heal first, then bring the outside of your foot down before rolling onto the ball of your foot. The lighter and softer your footwear, the quieter you'll be; some tough buggers hunt barefoot.
7. HEADWINDS ARE GOOD
Animals generally have an excellent sense of smell — far more so than we can imagine. They will smell you a mile away, literally! The only remedy is to ensure the wind carries your scent away from them, so always hunt into the wind.
8. TRUST YOUR EARS AND NOSE
We humans rely most on our eyes when hunting, but all our senses are helpful. Tune your ears to the sounds of the bush and stay tuned in. Animals will give themselves away by calling to each other or making an alarm sound if they suspect you're nearby. They may be more or less noisy when moving in the bush. The alarm calls of birds can be a sign of prey close to where they're making a fuss.
Our noses aren't very good in the overall scheme of things — certainly compared with dogs, pigs, etc — but you'll still be able to pick up the faint scent of goats, deer, pigs and other game if you're paying attention. And hunt up-wind.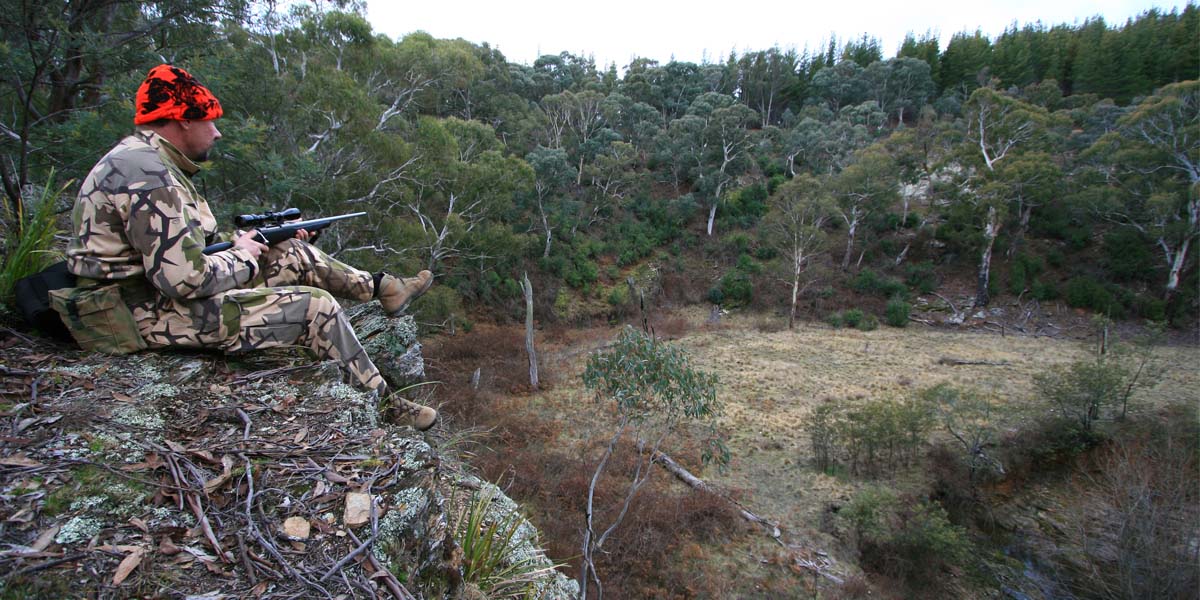 9. USE THE TERRAIN
Elevation is your friend. Find high ground and look down upon your prey. When you reach high ground, spend lots of time looking, so that when you decide the low ground is clear you can move relatively quickly and freely through it until you begin to approach the next elevated vantage point. This technique is the only way to cover ground quickly when you're stalking on foot.
10. SEE POINT 1
I can't stress enough how important it is to look a lot and move a little. Never forget this point if you want to be a successful stalker.