Keen to try hunting with dogs? Get started with this article.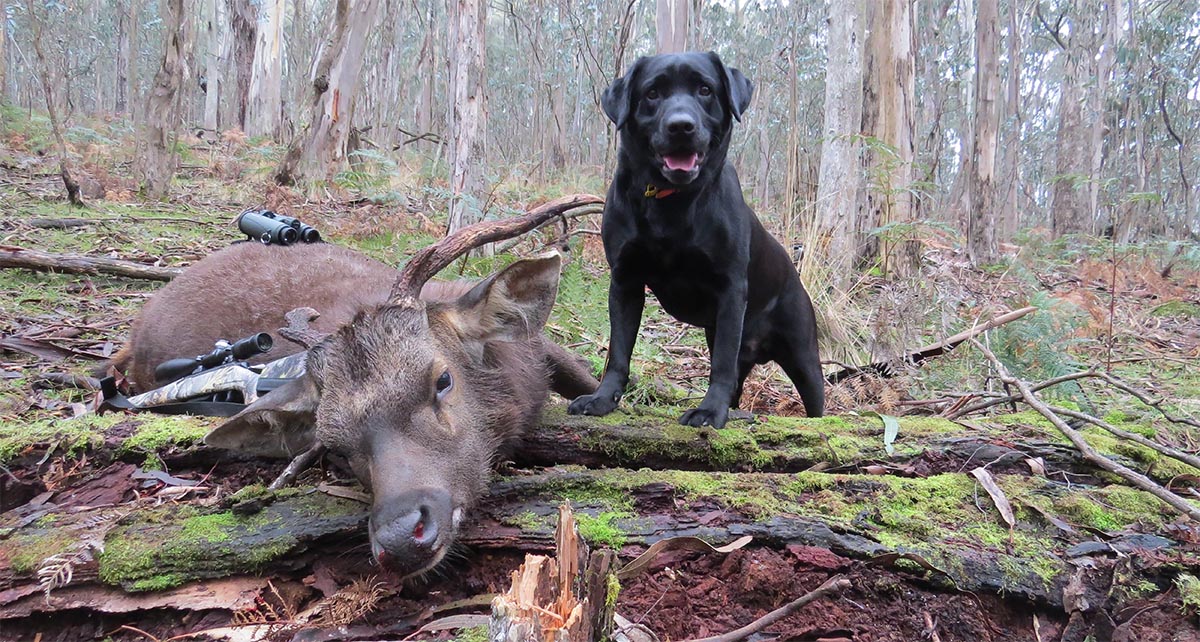 Around 2010 I first decided it was time to get my first hunting dog. I was hunting ducks throughout the Victorian duck season and then deer for the rest of the year so I really wanted a good retrieving dog that would also be of some assistance whilst hunting deer. I decided to buy a Black Labrador whose mother was a gun retriever and whose father was used on sambar deer; we named him Disco.
Disco was a quick learner on retrieving ducks and extremely keen. Just about every afternoon after work we would head out to the local swamp and Disco, a non-vocal dog, would start howling with excitement. While on the heavy-timbered swamp I could watch his head to see what direction ducks were winging in from then after the shot he would launch off the front of the boat that hard it would propel me backward.
I started his deer training using hocks from previous kills, along with bits of skin, hiding them around the back yard and making him find them. It didn't take him long to get the hang of it. He wasn't a pointer but his whole demeanour changed when we were close to deer.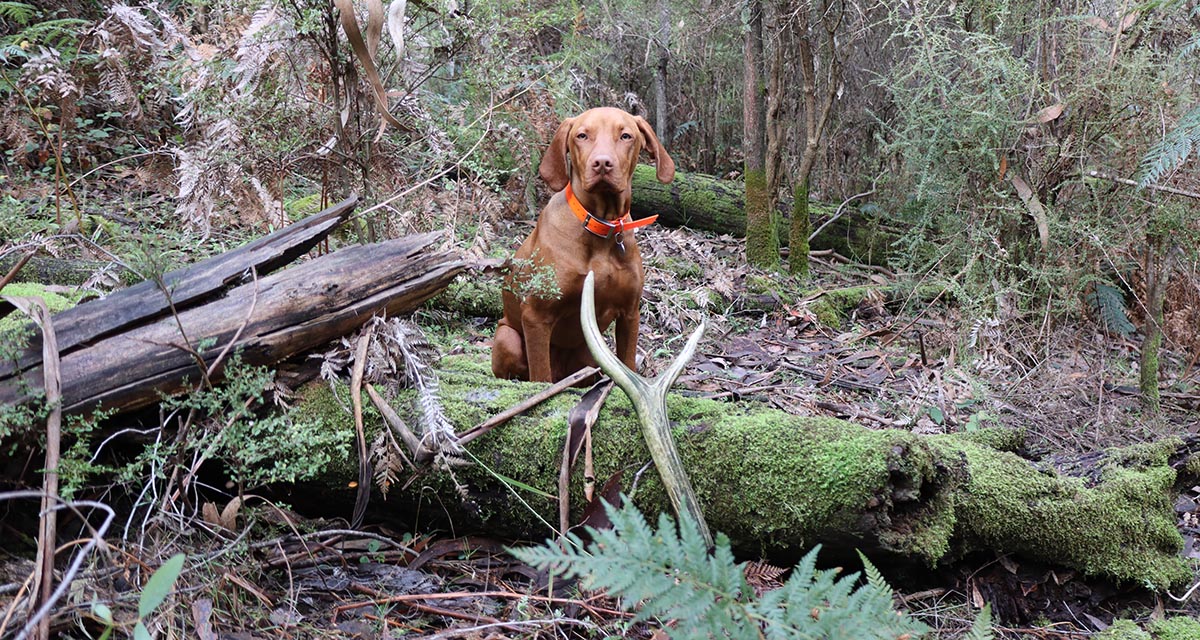 One hunt he made me climb a steep gully and into the next. We were on fresh marks and I could tell he was onto something as he slowly crept through the dogwood. We bumped a stag and I managed to get a quick shot into him, and Disco could not have been happier with himself.
I shot a few deer that he put me on to and he successfully followed up some that I had shot. He would often take off and pursue the deer if I decided not to take the shot and sometimes I'd lose him for an hour or so, which was less than ideal for a stalking dog. As time passed, he got a little too spoilt and out of shape, and now age has taken its toll and he has retired to the house yard. Labradors make a great all-round hunting dog, companion and household pet.
By then I didn't get out on the ducks as much as I once did. I started looking into pointers and good bloodlines etc. I didn't want a German short hair or wire hair due to the insane behaviour I had seen in mates' dogs. Chris Rudd an avid sambar hunter in North East Victoria, was using his vizslas on sambar with great results and I really liked to look of them. With the research I had done they sounded like great family dogs and keen deer hunters, so I decided to get on Chris's waiting list.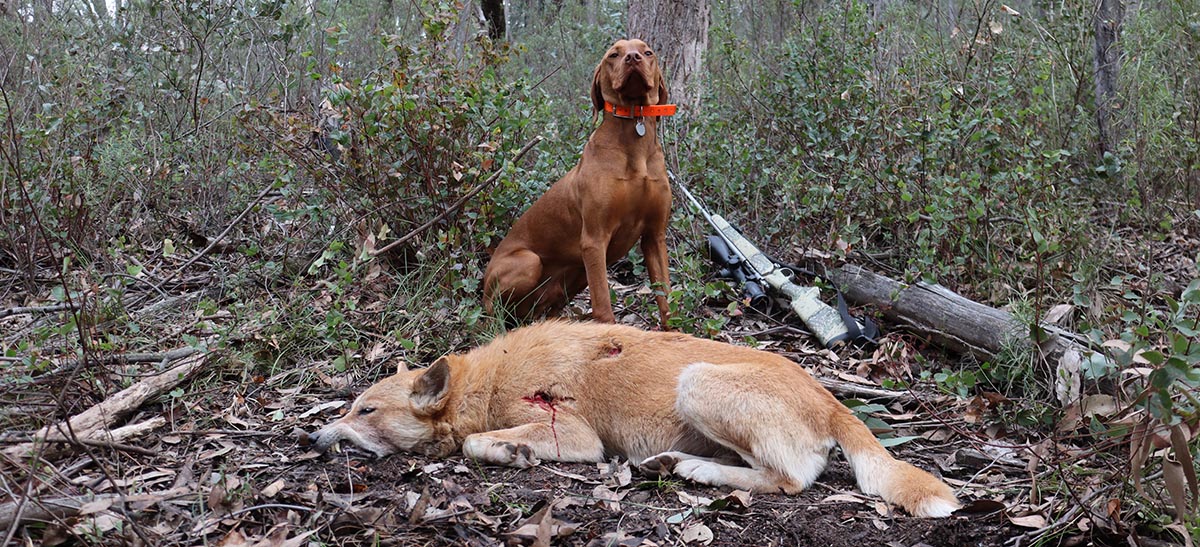 Twelve months on I got Moose. It was interesting to see him develop in his first few weeks of life to then when I got him home. He appeared very timid and I was worried how he'd take to a gunshot. I took him to the local gun club early on and parked a fair distance away, playing with him while we slowly made our way toward the benches. He wasn't at all concerned.
We did this on a few occasions before taking to the field. I also trained him in the yard with deer hocks and skin pieces. It was evident it was in his blood to hunt Sambar. He hit the ground running.
At first he was too keen and took off further than I like so I would hide from him until he found me. It didn't take long for him to realise he needed to keep me in sight, and he started working at a reasonable distance. I put a lot of time into training with hand signals, which make it easy and quiet when closing in on a deer.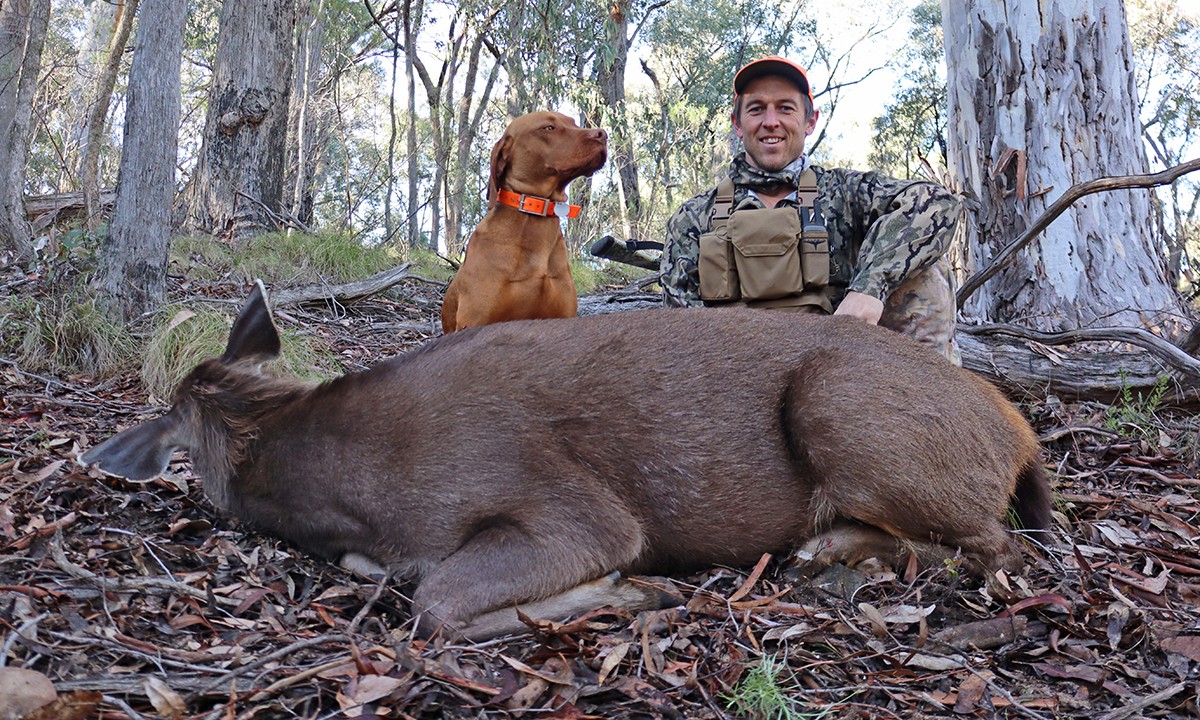 On our second outing we put a sambar hind on the ground. Moose had no idea it was there but his nose switched on after the shot and led us straight to the deer.
One of my favourite hunts was shooting a nice sambar stag over Moose. He was air scenting up hill and I really wanted to head down to a trail camera I had set. He kept running up and back down to me so I decided I would trust him. We walked straight uphill about 400 meters, then we started contouring on a game trail with really fresh marks. We cut a couple of gullies when I spotted a hind with calf on the opposite face.
It was late September and I knew the stags gave this area some attention that time of year, so I had the binoculars in overdrive. I spotted a stag coming in behind the hind, so quickly sat down to take a prone shot at the stag. He dropped instantly.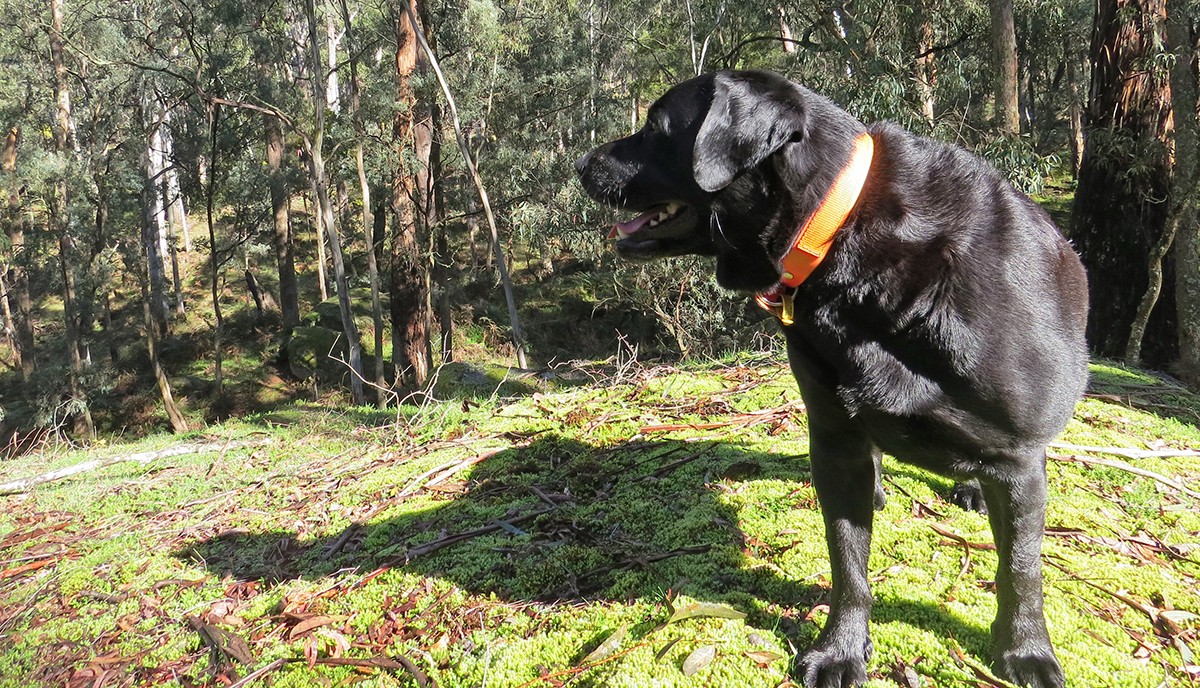 It was about a 200 metre shot so Moose had no idea where the deer was but he followed the marks and led us straight to the stag. He went up to the stag when it jumped to its feet and ran directly at me! I couldn't shoot as Moose was directly behind it, so I took a quick dive in to the blackberries and shot the stag off the end of my barrel. I wasn't sure if I should laugh or cry. An absolute heart-pumping moment!
I only ever really wanted each dog to be a companion to keep me company on hunts and if they helped or put me on to a deer it was a bonus. There are many hunting techniques when it comes to using dogs but I prefer to be "in the hunt" with the dog, finding the deer together.
My advice would be to always start with strong obedience before taking your dog into the field to hunt game. The biggest tip of all would be to always trust your dog. Chances are they know something you don't, no matter how big the climb is, and it might be the difference between shooting that trophy stag.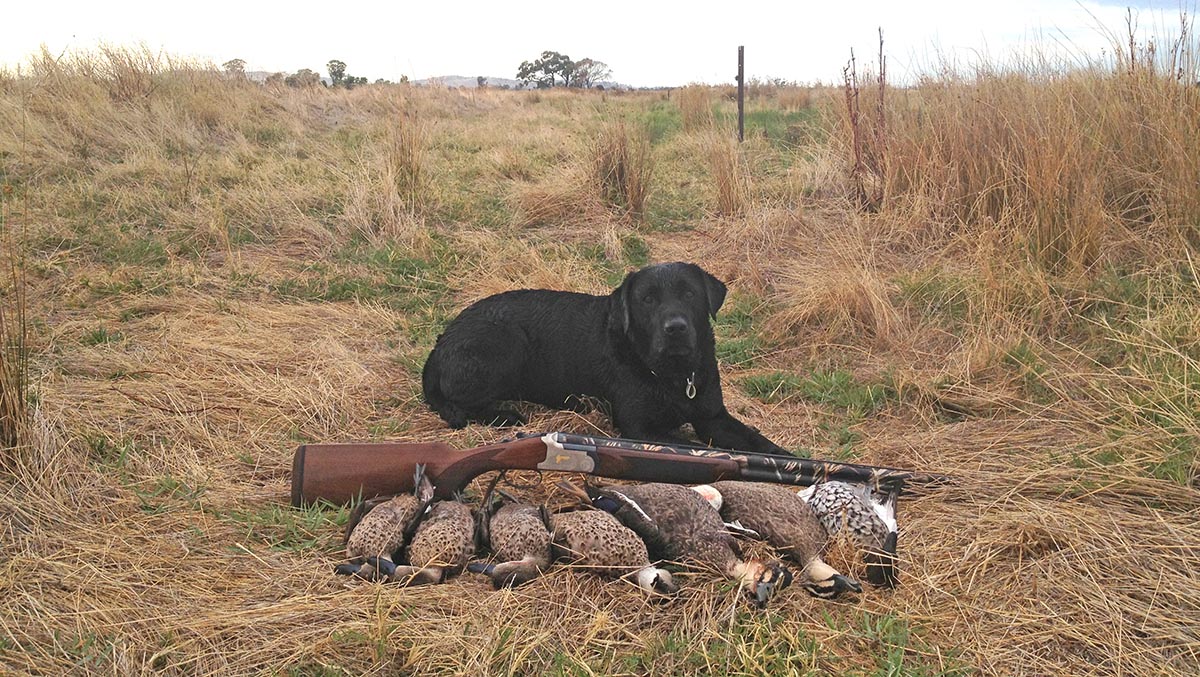 I believe in shooting all deer your dog puts you on to for a good portion of time so they know what they are doing is right. Once your dog has it mastered then it is time to start being a little more selective.
When choosing a gun dog, take into account how often you will use it for hunting and how much time it will spend with your family, then pick a breed that fits your day-to-day life. Trained well, just about any dog can be a good companion and find deer if you put the time in with them.
Nothing beats seeing a dog work putting it all together. I hope this helps a few people who might be looking to purchase their first hunting dog.