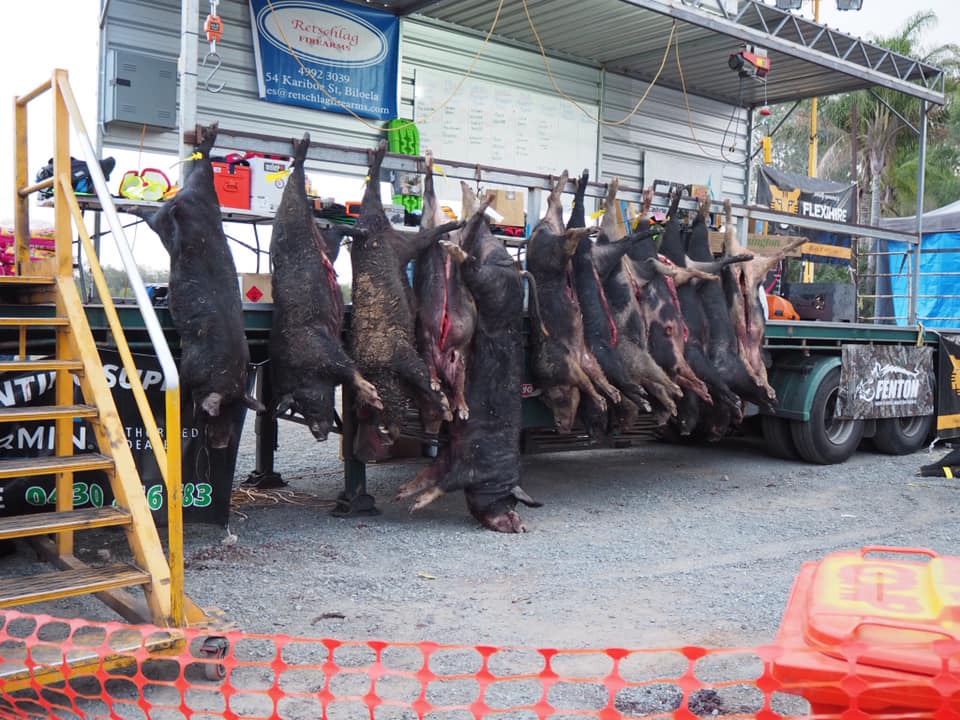 WOWSERS! What a day we had at Jambin yesterday. A massive 379 registrations, well over 200 pigs entered and weighed in all categories, 135 wild dog scalps and 1 cat recorded, plus we had a little rain. One's gotta be happy with that outcome!!!!
CONGRATULATIONS
Rod Fouracre who was crowned the 2019 KING with his colossal catch! A whopping 199.7kg fully dressed boar, well done mate!
And Imogen Walker was crowned the QUEEN for 2019 with a cracking 101.7kg fully dressed boar, awesome effort!
ALL CATEGORY RESULTS
JNR BIGGEST BOAR – Top 3
1 – Brodie McLellen 91.6kg
2 – Tate Neumann 86.1kg
3 – Mitch Brandt 83.5kg
BEST COLOUR
Jarrod Moore
BIGGEST TUSKS
Luke Taylor 167mm
LADIES BIGGEST BOAR – Top 3
1 – Imogen Walker 101.7kg
2 – Stacey Parker 93.4kg
3 – Katrina Gomeau 89.8kg
LADIES BIGGEST SOW
Tash Absolon 109.6kg
MENS BIGGEST BOAR – Top 5
1 – Rod Fouracre 199.7kg
2 – Josh Allan 121.4kg
3/4 – Robbie Boynton 93.2kg
3/4 – Rick Gibson 93.2kg
5 – Luke Smith 90.6kg
MENS BIGGEST SOW
Harry Prow 120.9kg
OVERALL BIGGEST BOAR
Rod Fouracre 199.7kg
MYSTERY WEIGHT – 47.5kg
Matty Briese – 47.4kg
MOST FRESH DOGS
Adrian Roots & Brad Minkin – 10 scalps each
MOST DOGS OVERALL
Aden Sullivan – 60 scalps
COLOURING-IN COMP
Avalea – grade 2 Hall SS WANDAL
Congratulations to all the prize winners and a massive SHOUT OUT to our wonderful sponsors, without your support and generosity we wouldn't be able to achieve what we do, so THANK YOU!
A big round of applause to the Boar comp committee, a dedicated bunch of people that volunteer their time and put in countless hours to bring this event to you year after year and this year was exceptional! Job well done guys.
And lastly to all those that registered and those that came along for the day and supported the event THANK YOU! This event would not happen without you.
We hope to see you all again next year!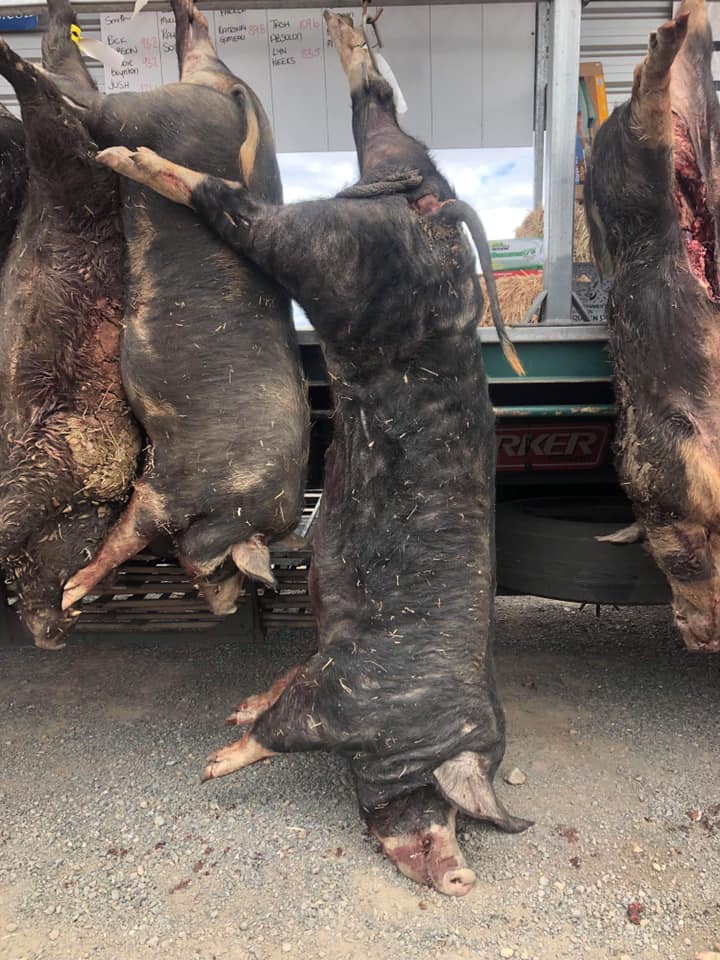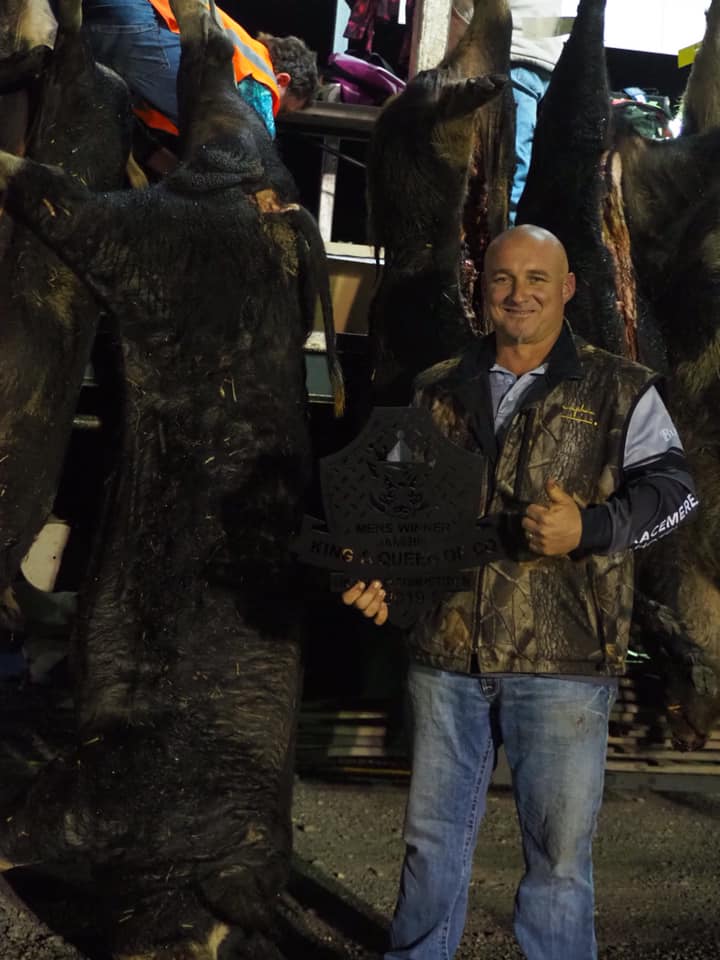 Not only do Comps like ours help with the eradication of these feral pests, they also create a platform for the local schools to fundraise much needed funds along with bringing business into the local area thus keeping these small communities ALIVE!
& It's equally fantastic to see the carcasses going to a great cause, check out the team fromKoorana Crocodile Farmputting them to good use!