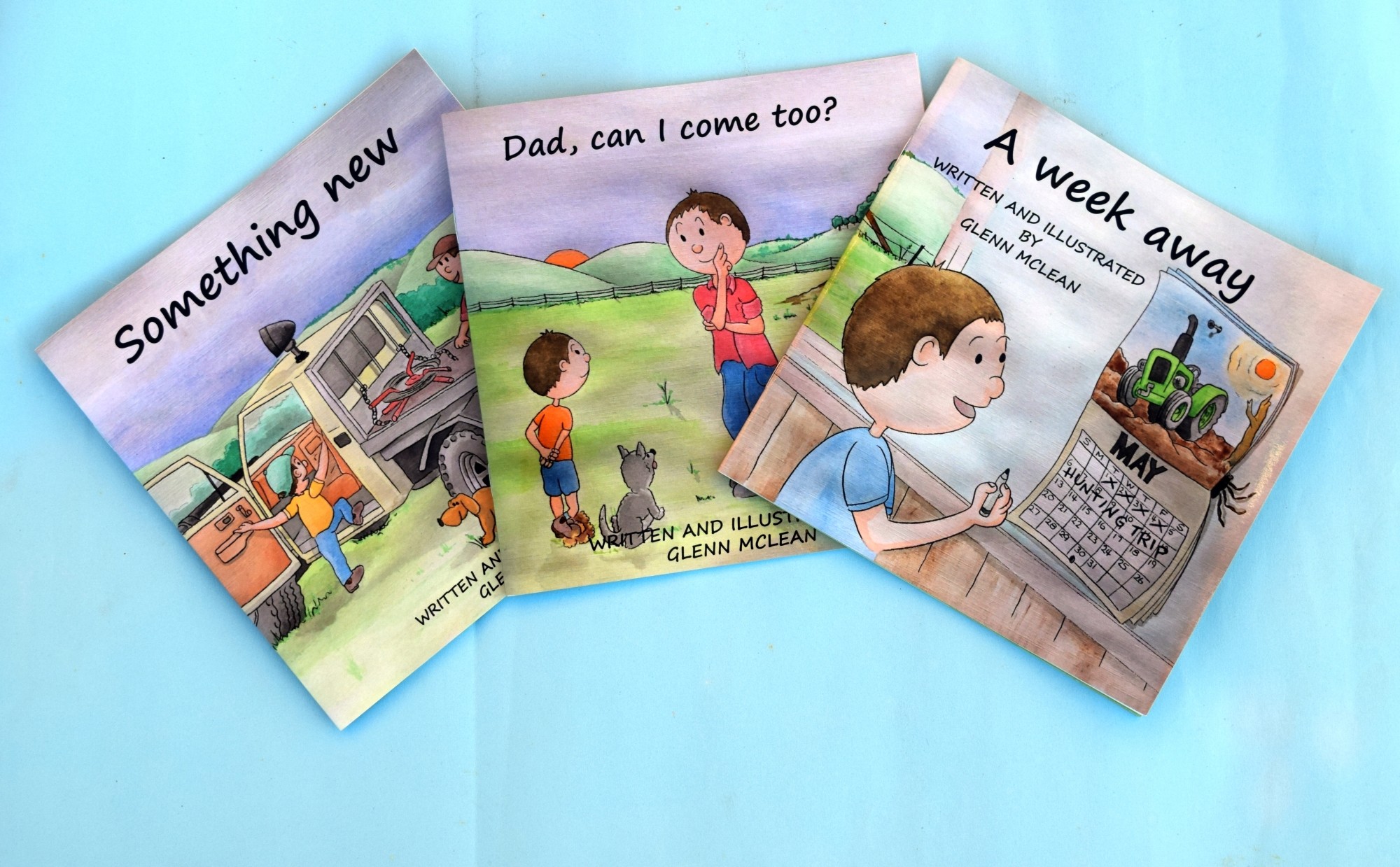 Reviewed By Morgan O'Dean
These three books by Victorian shooter and author Glenn McLean are a most worthwhile addition to the family library. As Glenn states inside his front covers, they are written for kids living in the country and those who are "country at heart". Nevertheless, I see their value on anyone's bookshelf who enjoys a charming story about a boy named Angus and his family. They contain central positive messages about personal responsibility and growth embedded in a rhyming narrative that offers literacy learning opportunities for children.
The books are based around hunting, target practice and safe gun handling but also depict very positive family and community relationships as well. Glen's illustrations are fun, engaging and skilfully rendered in watercolour. Children will particularly enjoy finding the fox on every page in the first book and the amusing personality displayed by Angus' two faithful mutts throughout the three book (so far) series.
The book trio is sequential, so you observe Angus growing up and his adventures and responsibilities maturing as the narrative progresses. Despite this, I believe that the stories can be appreciated regardless of the reading order (as I mistakenly read the latest book first and still thoroughly enjoyed them all).
Glenn has used his experience as a shooter and a father to create a series of children's books that are enjoyable, engaging and educational for people of all ages and from all backgrounds.
These books are avilable at very reasonable prices plus postage from Glenn at M: 0409 433 773.