Stone Country Justice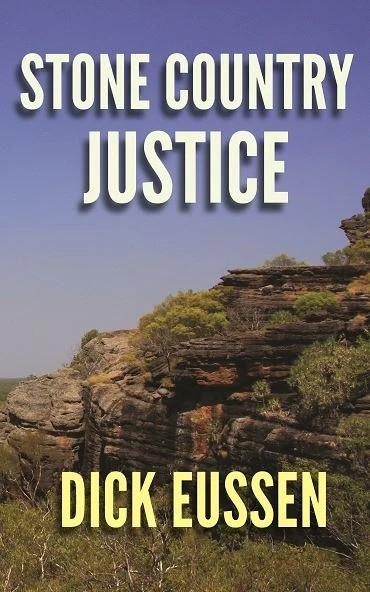 Author Dick Eussen
Published by Stories Of OZ 2020
Reviewed by Marcus O'Dean
I met Dick Eussen many years ago at a multi-day industry event in Queensland and The Territory and we took an instant liking to each other. He was generous with his time with me and a mine of practical information. With a huge compendium of outdoor experience encompassing hunting, fishing, four wheel driving and touring guides and bush survival, he has a deep and natural affinity with Australia's deep north and its people, both European and the Traditional Owners, whom he deeply respects.
This is Dick's first novel and it was a read I found hard to put down because it sings of his relationship to its land and people. It is clear that he holds the bush deep in his heart.
The story centres around a Traditional Owner who "goes off the reservation" on a merciless murder spree and the locals, both black and white, cooperate with the central character, NT Police Sergeant Ken Wilson to run him and his accomplices down in deserted and isloated dreamtime country. It is a rollicking tale, which involves a burgeoning love interest.
Of particular interest is the mysterious and powerful Aboriginal "medicine man", known in that part of the country as the Kurdaitchii Man, (his type famous for "pointing the bone" at evildoers). He floats in and out, assisting Ken at critical times, his tracking and intuition at a supernatural level.
Dick's writing style is concise, conveying great suspense with descriptive prose placing the reader right on the spot.
Any Australian outdoorsperson, particularly those who have been north of the Tropic Of Capricorn, will appreciate this book.