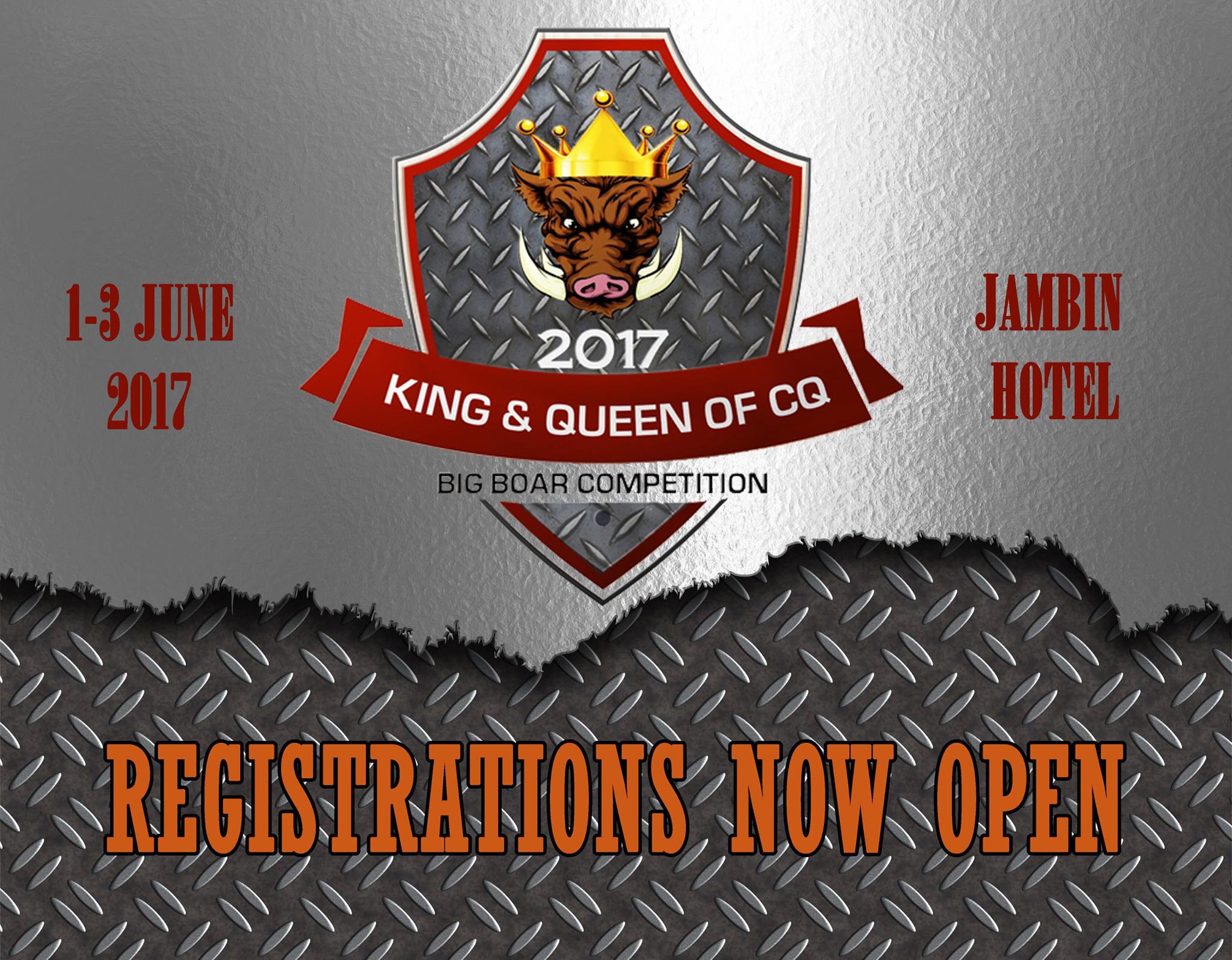 Registrations for the Inaugural King & Queen of CQ Big Boar Competition 2017 are Now Open.
What a weekend its shaping up to be with live music, sponsor & supplier stalls, events for the kids & adults, pig on the spit, gold coin donation camping, cold beer and great food.
The first time running the competition, event committee member, Allan Peters said interest has been strong.
"We have had a few registrations, about 30 odd so far," Allan said.
"We are expecting quite a few in the coming days."
The competition will be held in Jambin on June 1-3 and is open for hunters all over Central Queensland.
"It's more directed to get the whole of CQ involved, not just the locals," Allan said.
"We have had people from Springsure, Mackay, Bundaberg and Gladstone register and plenty of locals."
Money raised from the competition will be going to the P&C of the Jambin and Goovigen State Schools.
"We just want to put a bit of money back into the community," Allan said.
Competitors can also win up to $10,000 worth of prizes from businesses around Central Queensland.
"We have had excellent support from local businesses and even a hunting business in Brisbane," Allan said.
Allan hopes the event will be a success for everyone and become an ongoing event.
"It should be a family fun weekend hopefully, we have a few events for the kids during the day from face painting, a dog parade and a ute show," Allan said.
"Everyone seems to be excited."
While it is the King and Queen competitions, winners will have to settle for a trophy.
"They will get a trophy, not a crown," Allan laughed.
To register, King and Queen of CQ Big Boar Competition on Facebook.