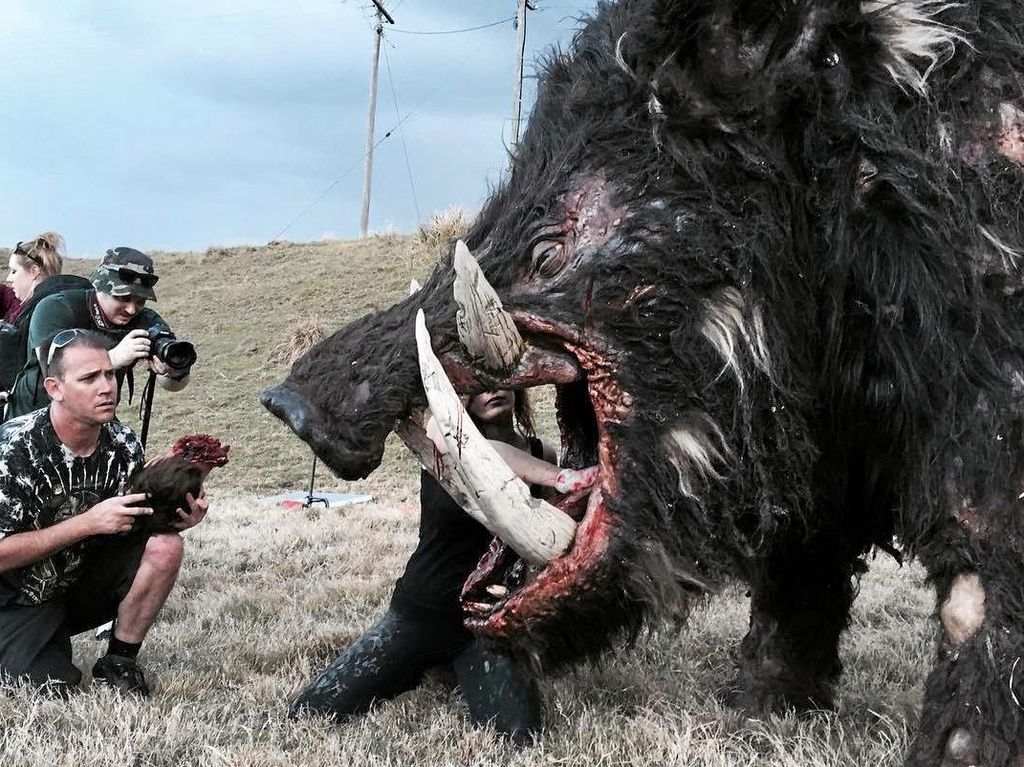 Director and former Gympie man Christopher Sun signed a deal with the movie studio over the weekend to distribute the film, which stars John Jarratt, Ernie Dingo and Hugh Sheridan and was shot in Kandanga in the Mary Valley.
Chris Sun said"To have them cheer and applaud at the end of the picture was a great feeling. All the years of indie film making paid off," he told Confidential.
While Universal will now decide when to release the movie, Sun said he would lobby to premiere the film on the Sunshine Coast.
"They are very open to supporting our ideas. There will be a Queensland premiere and I would like it to be the world premiere," he said, The film, about a 2.5m-high killer pig terrorising an outback town, hit hurdles after the first investors pulled out less than a week before cameras were to roll.
Then the Kandanga Hotel where it was filmed burned down last year.
"It's a case of what hasn't happened," Sun said. "But I've been privileged to see the footage since I shot it and I've been confident we filmed one heck of a beast."
Boar has cameo appearances by Real Housewives of Sydney's Melissa Tkautz and Australian Idol's Emily Williams.