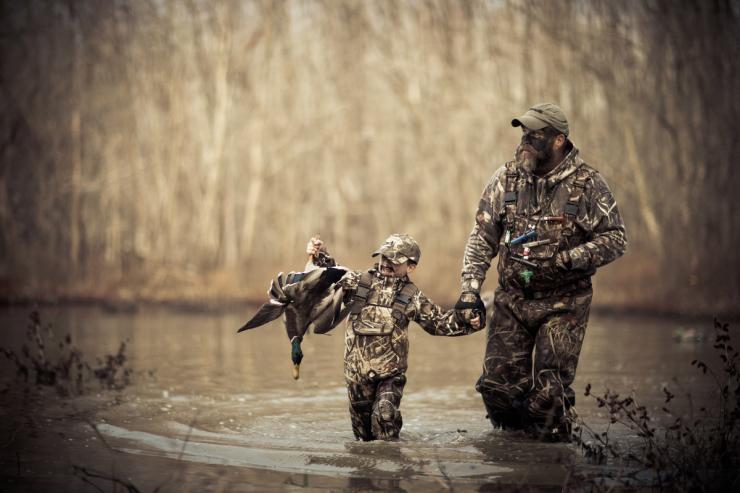 The GMA released the 2021 duck survey infomation to the public this week. The GMA are conducting helicopter surveys across Victoria to monitor the abundance of game duck populations, to help ensure duck hunting remains sustainable.
The aerial surveys are part of a trial to test the effectiveness of a new monitoring program design to count duck numbers on Victorian water bodies and beyond.
The trial survey will be evaluated to see if any improvements are required to ensure the counts are accurate. The survey will be used in future to inform adaptive harvest management to set sustainable duck season arrangements.
The pilot survey will be conducted by helicopter, with experienced wildlife biologists recording the presence and number of game ducks on wetlands, sewerage ponds and farm dams.
The surveys will take place from 6 November 2020 to 15 November 2020 and cover much of the state where ducks are found.
A map of the flight paths is available athttps://bit.ly/32aQlhc. The flight schedule may change from day to day, depending on weather conditions or other factors.
Residents in the areas where the surveys will take place may see a helicopter flying at low levels for a short time and for no longer than is necessary.
For more information visit (Link to information on GMA website).
Media contact:Nick Foster T: 03 8392 2237 | M: 0417 293 365
FAQ's
What is happening, why are there helicopters in my area?

The GMA is conducting a pilot project to test the design of a monitoring program for game ducks. Helicopters will be used to count the species and number of ducks on farm dams, natural wetlands and sewerage ponds across regional Victoria.

Satellite imaging will then be used to determine how much water is in the landscape, which will inform an estimate of the total abundance of each game duck species in the state.

The monitoring program will be used to support adaptive harvest management (AHM) for setting sustainable duck hunting arrangements each year.

When are the surveys taking place?

The surveys are taking place from 6 November 2020 to ~15 November 2020 at selected wetlands throughout regional Victoria. A map of the flight paths is available at [insert link]. The flight schedule may change from day to day, depending on weather conditions or other factors.

Why is the GMA conducting game duck monitoring surveys / What are the benefits of this pilot project / the monitoring program?

The information and understanding gained by this monitoring program will benefit wildlife conservation by improving our understanding of what drives waterfowl populations and by providing information on the health of our waterfowl populations. It will ensure that duck hunting remains sustainable and will also provide important indicators about the health of our waterways and the broader environment.

Why are farm dams included in the survey?

Farms dams provide important habitat for Wood Duck, which is an important game duck, that typically makes up about one-third of the total annual harvest. Other important game ducks, including Black Duck and Grey Teal, also use farm dams.

Helicopters will allow these areas to be counted and improve our estimates of the total abundance of game ducks across the state.

I am concerned about helicopters flying low over my property and potentially disturbing my livestock – what will be the impact / timeframe / height of helicopters flying over my property?

Farm dams on private land need to be surveyed to ensure an accurate estimate of game duck populations. This will involve helicopters flying at low levels, at approximately 30-50 metres, over the farm dam for a very short time and for no longer than is necessary.

For a typical sized farm dam, it will take no longer than a couple of minutes to survey. The survey team will only record data on the number of ducks and the species present and wetland characteristics, such as how full the dam is and whether any vegetation is present.

What will be done to protect stock on my property?

An experienced wildlife survey company and helicopter operator have been contracted to undertake the aerial survey. Minimising disturbance to stock, protecting assets and ensuring public safety are the highest priorities.

Each water body will be individually assessed via satellite imagery and the helicopter at high altitude before being surveyed at a lower altitude.Cattle will not be cornered in paddocks and any dams with horses, calves or lambs will not be surveyed to avoid stress or injury to stock.

Low-flying helicopters will not be flying within 300 metres of residences, as per the Civil Aviation Safety Authority (CASA) regulations.
Government has committed to introducing adaptive harvest management (AHM) for game duck hunting in Victoria.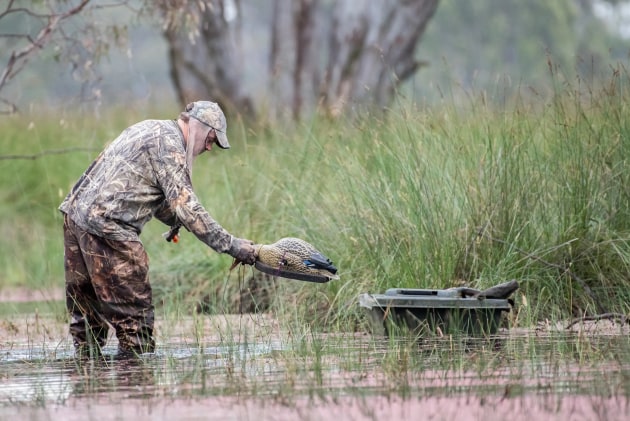 An important part of implementing AHM is a robust monitoring program to estimate game duck abundance. The GMA has commissioned an expert quantitative ecologist to design a state-wide monitoring program. Government has funded a pilot survey project for 2020 to test the theoretical monitoring program design and evaluate its performance by collecting real data in the field. Data will be gathered by counting duck numbers from helicopter surveys during spring at approximately 500–600 wetlands, dams and sewerage ponds throughout the state.
This approach was adapted from similar surveys conducted in the Riverina of New South Wales each year. Other research necessary for AHM, such as estimating harvest levels, breeding success and hunter effort, are already in place, although further studies (e.g. satellite tracking of duck movements) may be required in subsequent years to refine the model.
GMA Game Duck Aerial Survey – Aircraft Operations Plan, 2020