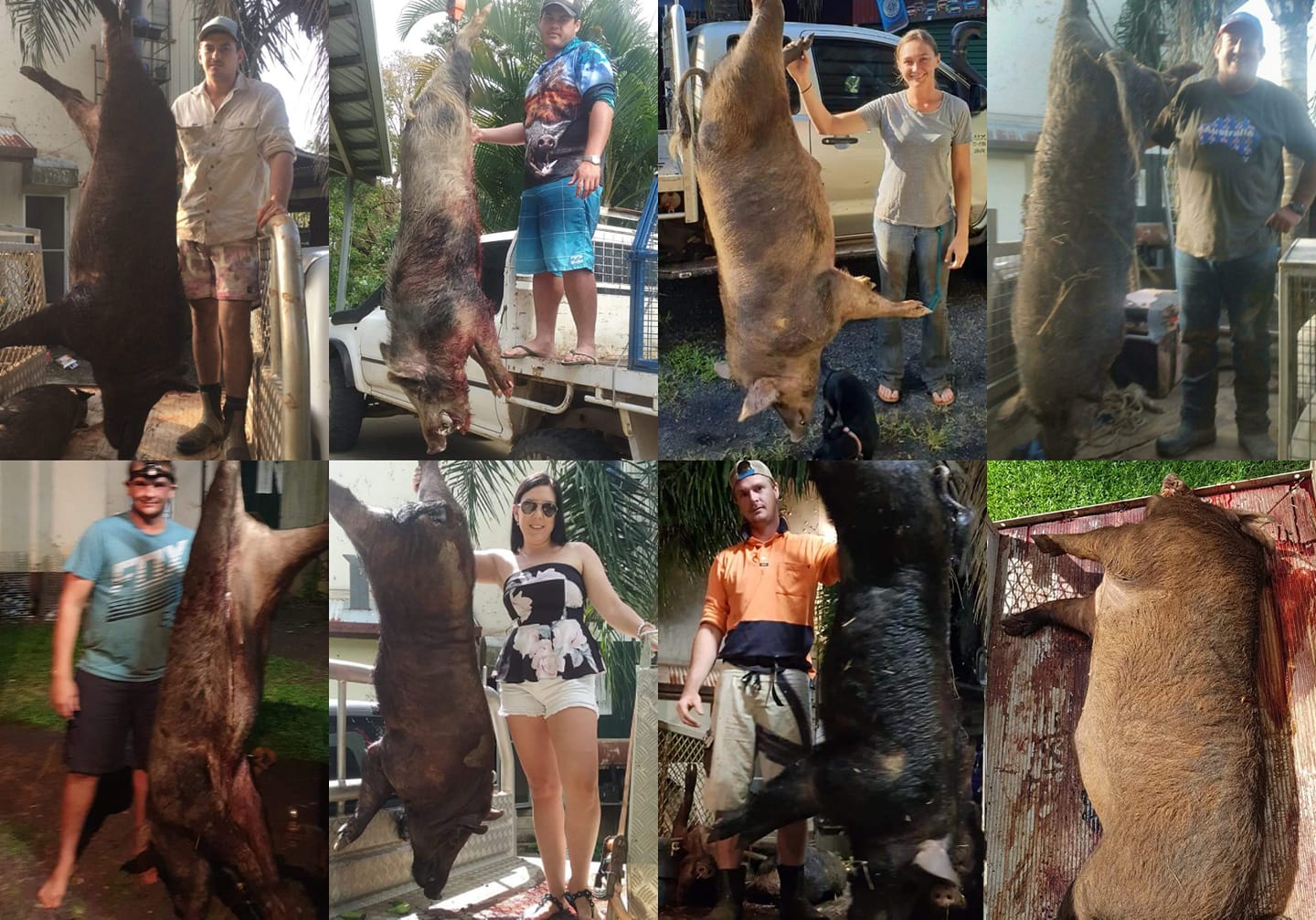 The Cassowary Coast Regional Hunters Association is a small committed group of hunting environmentalists doing their best to protect Australian Flora and Fauna against all introduced species.
Their registered Incorporated Association commenced in 2018 to acknowledge the individual efforts of local hunters. Only Cassowary Coast pigs are weighed by the Association and in the competitions. The members and competitors cover an expansive area from the Gulf, Cape York, to Central Queensland.
Our Association prides itself on the recognition given by Landowner to our trained, professional and dedicated hunters. We work together with the Landowners to uphold a high standard that is respected by all.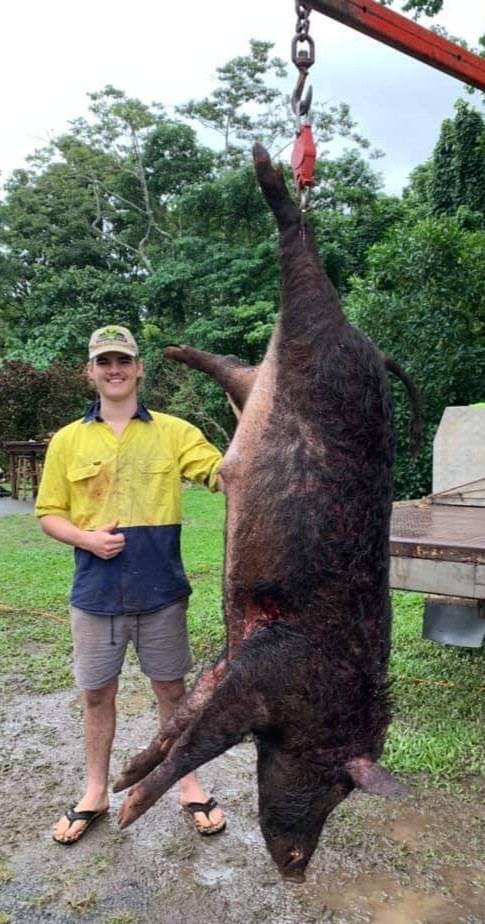 On the 30th – 31st October, we are holding our 2nd overnight pig hunt for the year at the Marine Hotel Cardwell, covering the bottom area of the Cassowary Coast. Again, we encourage best practices and support our junior competitor junior category prizes.
Sign-on is available by emailingccrhai2018@gmail.com. Competition sign-on is available via email from Wednesday 27th – noon to Saturday 30th October.
There will be a sign on is person available from Saturday 30th October from 8 am to 12noon at the Criterion Hotel 48 Hynes St South Johnstone QLD.
Cost $15.00 per CCRHAI Member $50.00 All other participants
Payment must be received by 12noon Saturday 30th October 2021.
For further details, follow us onthe Cassowary Coast Regional Hunters Association Facebookpage or contact Cath Lucas 0434 302 912 or Braidon Lacaze 0476 130 663.