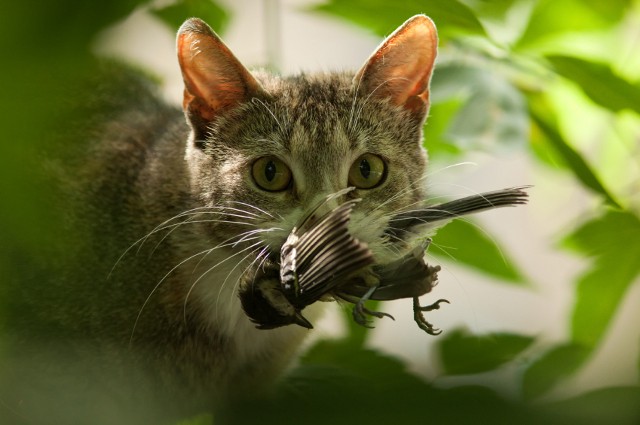 Cats have become a huge problem across Australia. As more studies are undertaken the true extent of the damage these natural born killers are inflicting is alarming.
Professor Woinarski in an interview with the ABC says more needs to be done to keep native species safe from cats. The Professor estimates that cats kill more than a million birds every day across Australia. Thisestimate comes after the first robust attempt to quantify the problem on a nationwide scale.
By combining data on the cat population, hunting rates and spatial distribution, we calculate that they kill 377 million birds a year.
Rates are highest in Australia's dry interior, suggesting that feral cats pose a serious and largely unseen threat to native bird species.
The study provided thefirst national assessment of the toll taken by cats on Australian birds, we have compiled almost 100 studies detailing the diets of Australia's feral cats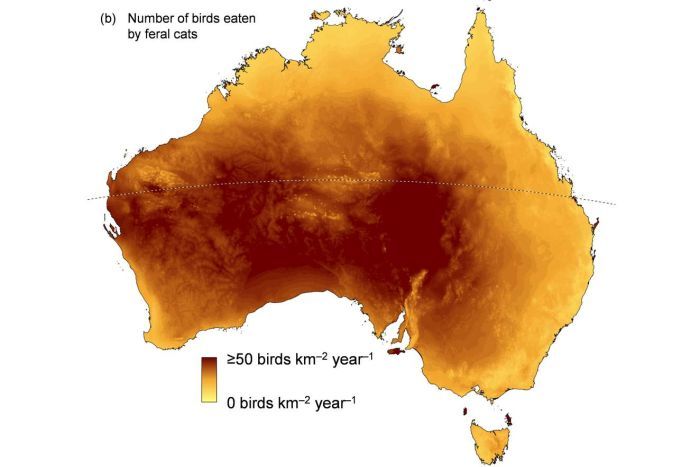 The results show that the average feral cat eats about two birds every five days. The study concluded that, on average, feral cats in Australia's largely natural landscapes kill 272 million birds per year.
"In natural and remote landscapes, 99 per cent of the cat-killed birds are native species. Our results also show that cats are known to kill 71 of Australia's 117 threatened bird species"
Assessment from many published estimates of local bird density suggests that there are about 11 billion land birds in Australia, suggesting that cats kill about 3-4 per cent of Australia's birds each year.
So what next?
The ABC reported the Federal Government's Threatened Species Strategy recognises the threat posed by feral cats, albeit mainly on the basis of their role in mammal extinctions.
The threatened species strategy also prioritised efforts to control feral cats more intensively, eradicate them from islands with important biodiversity values, and to expand a national network of fenced areas that excludes feral cats and foxes.
But while fences can create important havens for many threatened mammals, they are much less effective for protecting birds. To save birds, cats will need to be controlled on a much broader scale.
We should also remember that this is not just a remote bush problem.
Roughly half of Australia's cats are pets, and they also take a considerable toll on wildlife.
While recognising the many benefits of pet ownership, we should also work to reduce the detrimental impacts. Fortunately, there is increasing public awareness of the benefits of not letting pet cats roam freely.
With such measures, cat owners can help to look after the birds in their own backyards, and hence contribute to conserving Australia's unique wildlife.