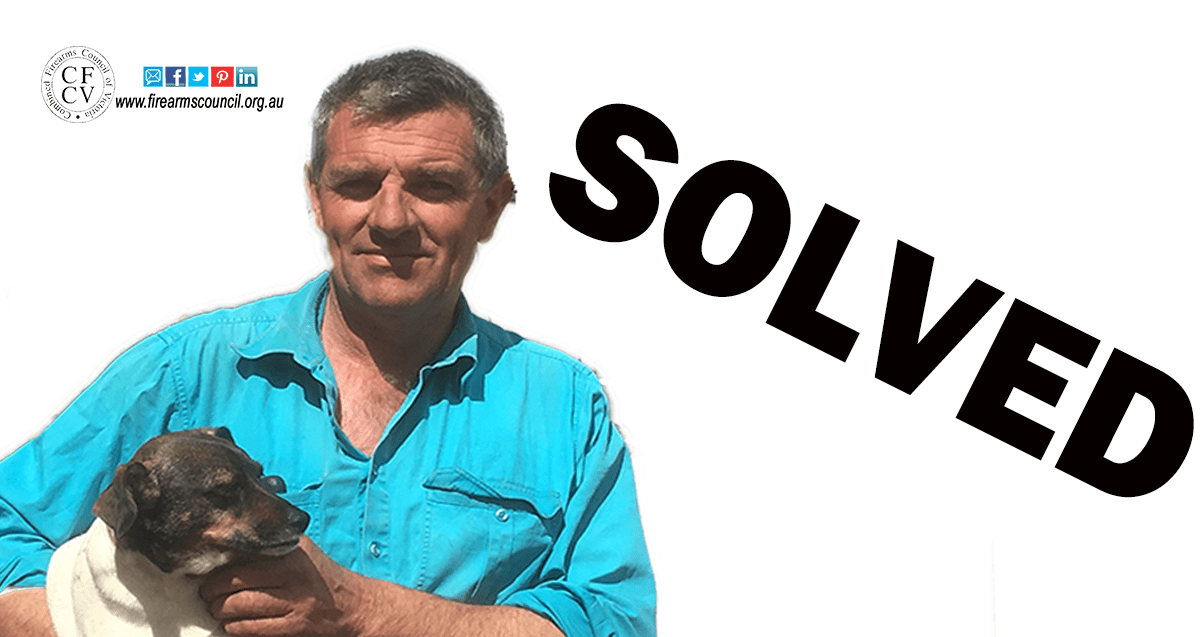 The Combined Firearms Council of Victoria have just advised thatNSW farmer, David Dunstan, has been advised by the NSW Police that he is now free to collect his firearms licence after nearly 6 weeks of procrastination over his situation.
Mr Dunstan had his firearms seized by NSW Police after he apprehended an armed intruder at his Bungowannah home with his unloaded 22 calibre rifle at3amonSeptember 14. The story quickly went national, with many commentators bewildered over what happened.
The Combined Firearms Council of Victoria has been supporting David and his wife through this over the past month and a half and is pleased to see this matter has finally been resolved. We will be raising our concerns about that state's firearms legislation with the NSW government in coming weeks.
Five and a half weeks ago David Dunstan he had been cleared of criminal wrong doing after thefather-of-three was confronted by a man armed with a knife and a long piece of timber at the back door of his family home.
Mr Dunstan grabbed an unloaded firearm from a safe, but did not point it at the man.
Police seized his three guns later that day for contravention of the firearms act.
Mr Dunstan's wife, Andrea, also had restrictions placed on her gun licence on Tuesday, banning her from having a firearm at the family's home.
Mr Dunstan said his family had been traumatised by the incident, and he felt he had to prove he had done nothing wrong.