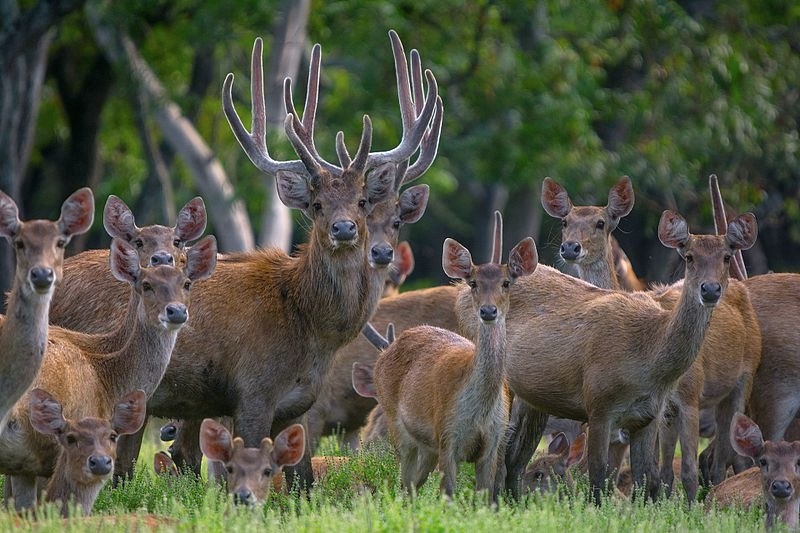 Earlier the week, NSW mainstream media featured a story more fitting to grace the pages of the NT News, due to its mildly comical side.
It was reported (here by 9 News and others) that two adult males broke Sydney Covid travel restrictions by choosing to enter Royal National Park to do a bit of nude sunbathing at one of its unpatrolled beaches.
It was a particularly bad time to wander here as now is the rusa rut when stags lose their shyness and inhibition. While it is unclear what, if any interaction with deer took place, the pair apparently panicked, losing their bearings and becoming disoriented in the bush hinterland in an effort to escape the deer.
The men were duly rescued by police and fined $1000 each for their disregard of the public health orders currently in place.
The story hit news services around the world like this report from New Zealand service 1 News.
Hmmm …