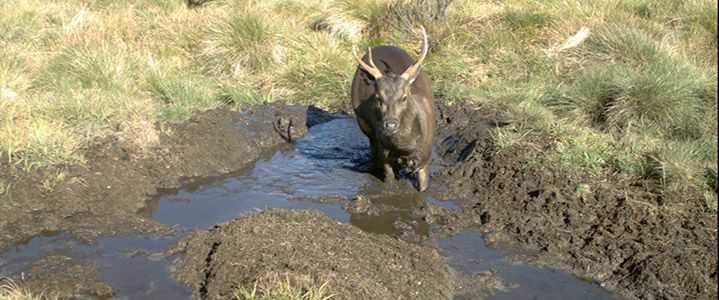 This week the ABC reported on the push from Victorian hunters for more access to public land. The push has been driven by the increasing population of sambar deer and their spread to park areas that have been void of deer in the past.
Victorian's already have large areas of public land for hunting. The Victorian hunting community believe they play a vital role in controlling the numbers. However, to be effective they would require access to parks that are currently closed to hunting.
A government survey estimated that hunters removed over 58,000 deer from the state in 2013-2014. Many hunters believe the true figure could be almost double that.
Conservationists believe hunting will not put a dent in the populations. They want to see biological controls and professional culls to curb the deer population. Requiring a significant financial investment from the Government.
Barry Howlett from Australian Deer Association gave the ABC his take on the current situation.
"There's a lot of National Park estate that's closed to hunting without any logical reason," said Barry Howlett.
"Anywhere where there's large areas of public land, [with] small visitation and deer it just make sense to allow us in there," he said.
Mr Howlett argued that opening up more public land to hunting would help control deer numbers, which have exploded in recent decades.
"The fact that hunting is not completely addressing the deer issues now doesn't mean that it can't play a really big role in it," he said.
The Wilson Prom area has been put in the spotlight. This time from a conservation perspective. The pristine national park had never seen sambar deer damage in the past. In July, this year, sambar had been sighted and trail camera footage confirmed that deer were now resident in the park.
This has created a current trial partnerships between Parks Victoria and volunteer hunters being run in Wilsons Promontory National Park and Yellingbo Nature Conservation Reserve. If successful this program will be expanded to target further areas.
Last year the economic impact hunting brought to country Victoria was highlighted. Victorian country towns that had public land hunting in close proximity saw hunting expenditure in the millions of dollars.
It's a no brainer that hunters are going to play a key role in tackling these climbing deer numbers. Let's hope that common sense prevails.
Read the full article here.