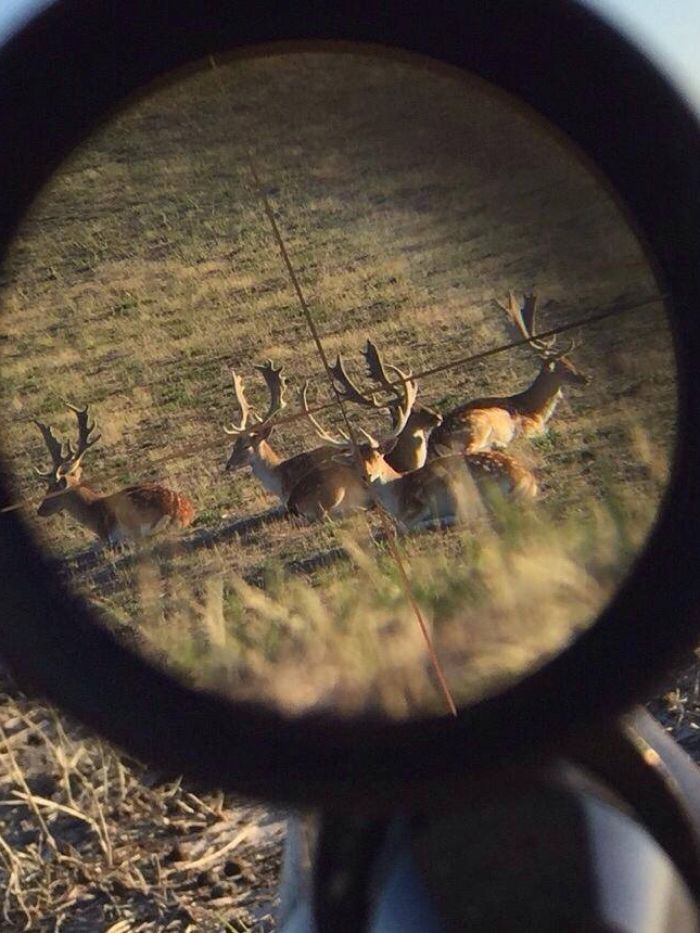 All over the globe, the wild game processing is looked at as an opportunity to utilise a resource that requires control. It functions perfectly, and game meat is enjoyed by all. Unfortunately, Australia has so much red tape; game meat processing is just another wasted opportunity.
In Tasmania an alliance has formed with farmers, processors, chefs and shooters joining forces to lobby the Tasmanian Government to allow commercial processing of wild deer.
The group has highlighted the Governments refusal to allow commercial processing of wild costs the state.
The Weekly Times reported the group says not allowing commercial harvesting of deer means more than 15,000 deer carcasses are being left to rot on farms each year.
Farmer Amy Grubb from Strathroy says a different approach is needed.
"There doesn't have to be a loser here," she said.
"The way the debate is pitched is on the one hand there are recreational shooters who have a culture of having venison in the freezer for personal use pitted against commercial processing.
"Meanwhile farmers need to manage their crops and their profitability. The numbers are now of such quantity that farmers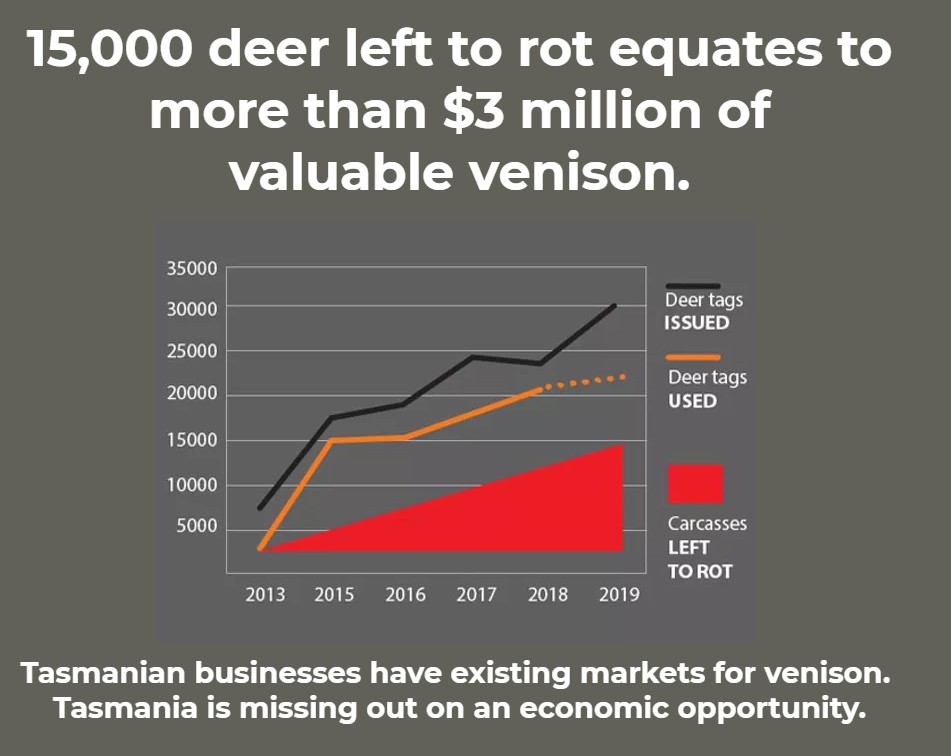 need the option of a more professional approach."
Recreational hunter Brian Brett says the deer population is out of control.
"Years ago I would never see the numbers I see now in one mob" he said.
"These days it's nothing to see hundreds of deer on some properties. We are never going to shoot them all now. There are just too many."
The group says as wild deer can only be used privately a big portion of deer killed under the permit system goes to waste.
In October the Government extended crop-protection permits for landowners to five years, removed quotas and tags for antlerless deer and extended the season for antlerless deer.
Katrina Kelly, of processor Lenah Game Meats, is frustrated with the Government's approach.
"The current situation produces waste of resource andmarket opportunities," she said.
"Large numbers of deer are left on the ground to rot every year in Tasmania, and we're buying hundreds of tonnes of venison from interstate. It's a lost economic opportunity on a vast scale." See the link for We Can Do Better at the end of this article.
Mrs Kelly said lifting the bag limits was not enough.
"Producers like us would be willing to pay hunters to assist farmers protect their crops from devastation," she said.
"This would not be a win-lose. This would be a win-win for everyone."
Mr Barnett acknowledged there was interest and potential in value-added wild deer products. He said the Government was consulting with the Tasmanian Game Council on a limited trial for deer farmers and landholders to supply wild deer products for the regulated food or restaurant trade.
Chef Craig Will from Stillwater in Launceston says the state is missing out on providing a sought-after delicacy.
He said wild-shot deer was "up there with the best of the best" in terms of food quality.
The campaign is online at www.wecandobetter.com.au.