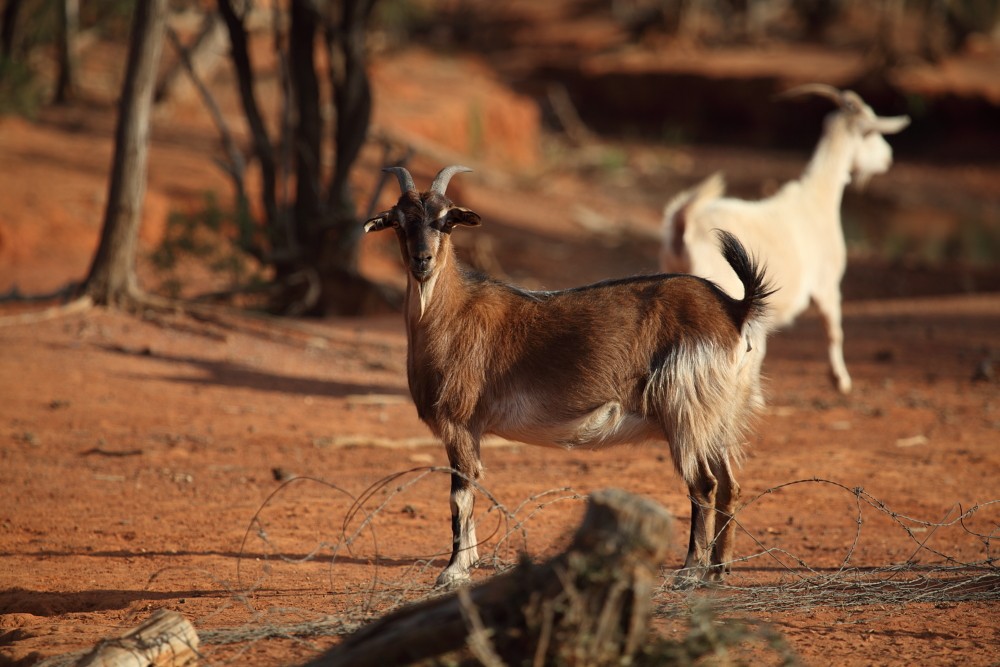 The NSW Government wants to give police on-the-spot powers to confiscate and impound equipment belonging to suspected feral goat poachers.
According to an article in The Land, Barwon MP Kevin Humphries said there had been a marked rise in stock thefts in his giant western electorate on the back of soaring meat prices. He said the burgeoning feral goat industry had been particularly targeted in the state's west, though cattle and sheep thefts across the state remained a problem.
Mr Humphries said plans were afoot to clamp down on would-be duffers by allowing NSW police to confiscate and impound any assets believed to be used in poaching.
"We want to go down a line where it is much easier for Police to impound assets, trailers, crates of people who are somewhere they shouldn't be and don't have a good enough reason to be there," Mr Humphries said
"If you're in the wrong place at the wrong time without a legitimate reason, then you could lose your gear," he said.
"It's letting Police act on suspicious behaviour without jumping through a whole lot of hoops. 
"We want a system that is easy to operate and allow landholders to interface more easily with the police."
University of New England rural crime expert Associate Professor Elaine Barclay backed the strategy. "The problems of poaching trespassing, illegal hunting in rural areas have gone through the roof," she said. 
"It's a concern for farmers and they don't know how to prevent it. 
"I don't think these powers will be misused – they are going to help Police prosecute people in the wrong." 
Goat prices have risen from $2 to $5 per kilo in the space of two years, with the sales of rangeland goats supporting many livelihoods out west. 
Tim Walmsley of Ascot Meats at Cobar welcomed the increased effort from Government and Police. 
"You hear (thefts) happening two or three times a week out here at the moment," Mr Walmsley said. 
"You've also got a lot of people cutting fences. Because it's mainly the wild goats nobody knows how many they're losing Рcould be 10 or 100 at a time." 
Mr Humphries' announcement comes on the back of the Darling River Local Area Command launch of Operation High Ground. 
The aim of the 12-month operation is to provide specific rural crime training to frontline police, targeting rural crime suspects, conducting proactive patrols of remote areas and bringing the rural community together.
People can contact officers with information at highground@police.nsw.gov.au.