Ridgeline have exactly what you need for last minute Christmas gifts this year. With stylish, functional and innovative outdoor gear they have the perfect gift for any active and adventure seeking members of the family.
Ridgline's philosophy is to ensure comfortable, durable performance outdooe clothing at affordable prices. Ridgeline Australia supplies over 300 retailers nationally including the likes of Aussie Disposals, All Goods, Camping World and Mensland. The online website has a full range of products to be viewed and purchased: www.ridgelineclothing.com.au
FOR HIM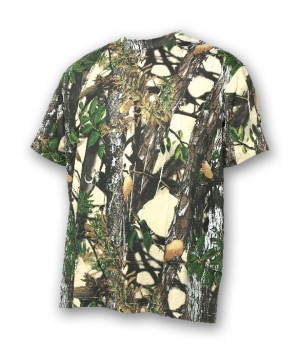 Spring Buck Shirt $34.95
The stylish Spring Buck shirt in Buffalo Camo design is the ideal top for those hot Australian summer stalks. With a generous fit, you are sure to remain comfortable in even the hottest hunting weather.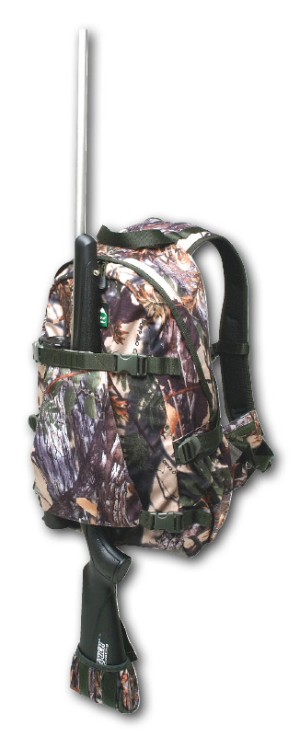 Back Pack Fun Slinga, Buffalo Camo $119.95
For the Man who does everything this is the do-anything, go anywhere bag. Made from Ridgeline's unique Quiet-Tex outer and PVC internal fabric it holds 35 litres, enough water for an entire day out. It is the ultimate pack of versatility with two Velcro straps and a pouch for rifle storage. Two compression straps to reduce volume or allow storage space to stow larger items such as a tent when needed.  The back and shoulder straps are heavily padded and ventilated ensuring you remain comfortable and the hip belt has two generous zippered pockets to stash anything you might want to access to while on the move.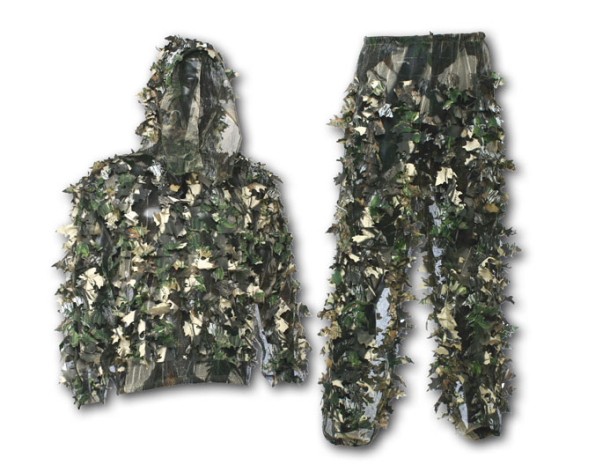 3D Leaf Suit Buffalo Camo $129.95
For the ultimate man of mystery this Durable, lightweight and easy to pack 3D Buffalo Camo is versatile and easy to carry. It goes on quietly in just seconds, allowing you to instantly disappear the surroundings. Perfect for warmer weather conditions and can be worn over any colour garment for instant camouflage. Crafted of lightweight 100% polyester 3D laser cut fabric for the ultimate in concealment. You will disappear into almost any terrain. At only $129.95 this two-piece with hood and pullover pants is a steal!
FOR THE FAMILY
Womens Top To Toe Pack $99.
For the active lady in your life this is the pack just for her. With Premium black Fleece Track Pant, two-tone Premium Fleece Long Sleeve Zip Top, 2 Micro Fleece T-shirts, a pair of high quality black Cotton Socks and black Fleece Beanie, she will look and feel sleek, agile and ready for anything.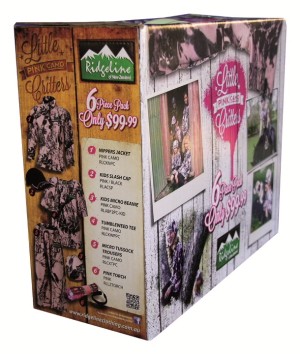 Little Critters Pink or Blue Camo December Special: $89.95  – Normally $99.95     
For any energy fueled kid, the extremely popular Little Critters Pack is now available in pink camo as well as blue.  The pack includes fleece top, short sleeve top, trousers, cap, beanie and torch. $10 OFF for December only!