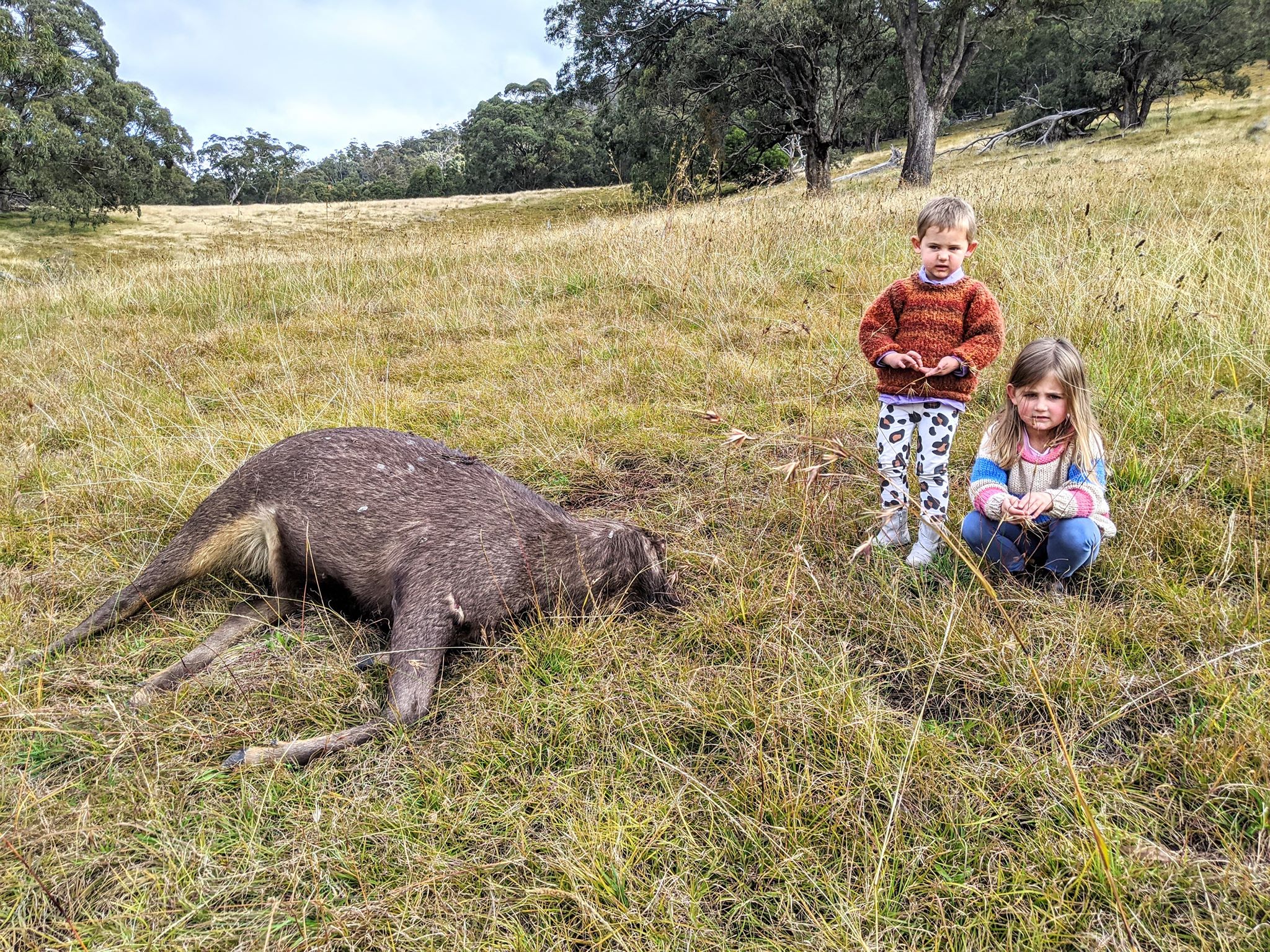 Emile Theodore is a respected Dargo resident that enjoys his hunting and outdoors like the next person. Emile was recently interviewed by the Bairnsdale Advertiser describing just how bad the poaching has got around his town of Castleburn, 20 minutes south of Dargo.
For LAFO's the photo above is why access and respect can be hard to come by in rural areas experiences these nightly raids from thermal and spotlight poachers. Emile Theodore, believes it's only a matter of time before livestock or horses kept in paddocks along the roadside will be mistakenly shot.
Emile told Sporting Shooter Magazine "There are 2 very distinct issues that most landholders are experiencing up here. Poaching at night off the road and illegal trespass by hound hunters".
"The vast majority of deer hunters whether stalkers or hound hunters do the right thing but unfortunately there's a small cohort that don't deserve that title".
"Everyone who's ever had experience with hounds knows that when the dogs are on an animal, 6+km is not an unusual distance for the dogs to move with the deer ahead of them and hunts don't always go to plan but unfortunately that's not what we're talking about here".
"What a lot of local landholders have been experiencing is crews finding starts pretty well on their fenceline or in short systems above private property boundaries. It's no surprise the dogs bail the deer on private".
He told theBairnsdale Advertiserhe had been woken at least three times a week after which it had become normal to find a carcass missing a head.
"Thermal scopes have become popular with poachers so we're not seeing spotlights being shone off the road like we once were, which allows these guys to slip under the radar.
"There's been a steady increase in activity recently, when the first lockdown came in to affect it became really obvious how many were getting about up here and up to no good."
"I'd like to see them treated like the criminals they are," Mr Theodore said.
"Throw the book at them. Take their vehicles and equipment and cancel their firearms licences.
"Hit them with the full suite of firearms offences as well as trespass and biosecurity offences."
Mr Theodore's daughters, Ivy, 4, and Blaire, 3, have been brought up on game meats and deer hunting and "look over each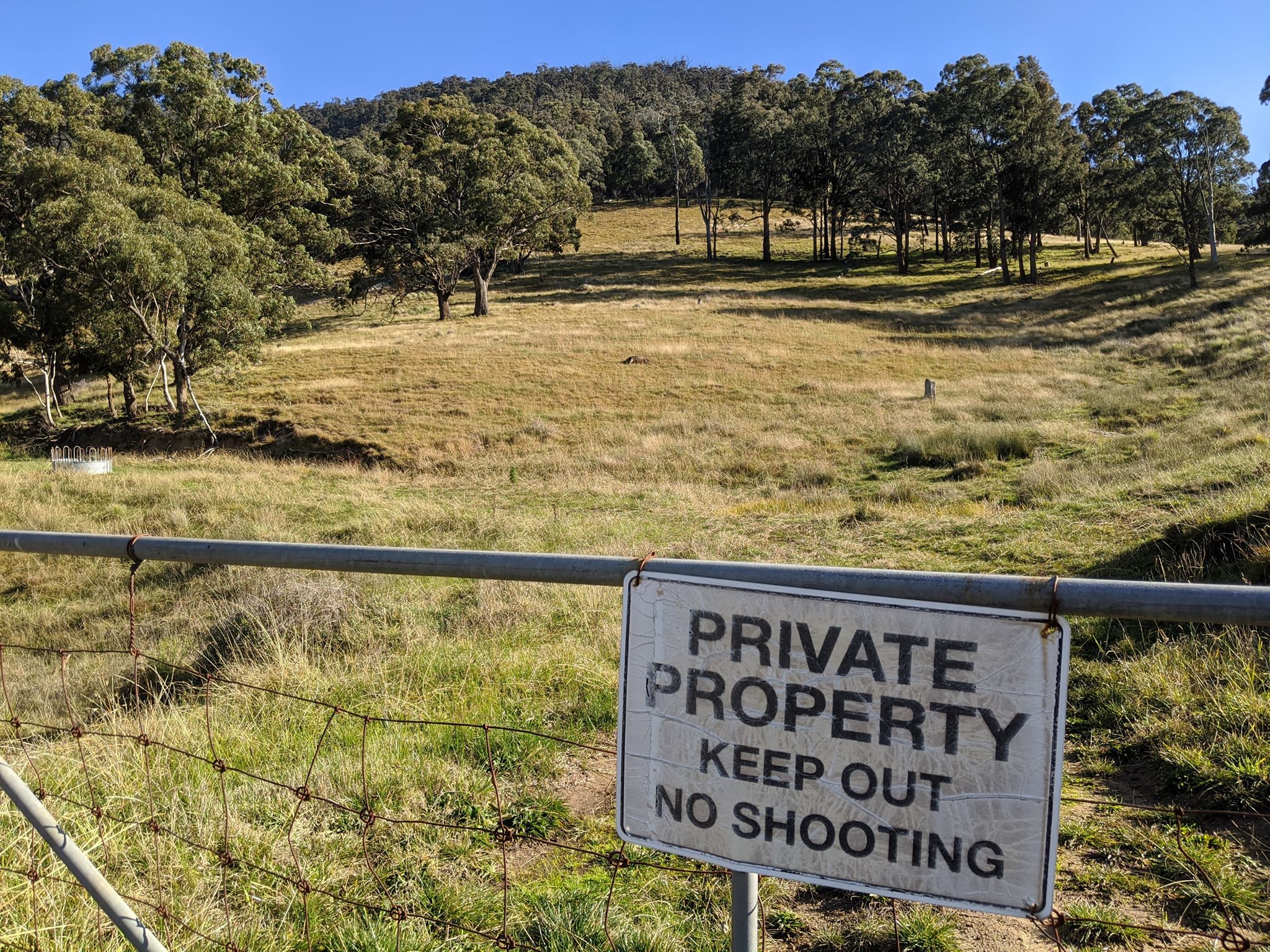 carcass they come across with disgust at the waste of meat".
"They've been present when quite a few deer have been taken so can appreciate the effort that goes in to legally harvesting a Sambar during daylight hours," he said.
Mr Theodore said hound hunters often had hounds chasing deer in through the fences of private land and down the valley towards Dargo without permission from landholders.
"The problem characters will brazenly trespass to shoot the deer and retrieve their dogs," he said.
"If that means they need to cut locks or push through gates in the process, they'll do it. There aren't many landholders around here that don't have a story like that and the really sad thing is it's only a small percentage tarnishing everyone else's reputation.
"To get on top of it once and for all I think we need a combination of approaches.
"Things like permanent traffic monitoring cameras to establish night time traffic patterns then an unannounced increase in police presence during the hours of the night that traffic spikes."
Damien Ellis, who lives at Waterford, 10 minutes up the road towards Dargo, is in constant contact with the Theodores at Castleburn and also deals with poachers.
"Eighty per cent of deer hunters are good," Mr Ellis said.
"It's the ones who aren't that cause the trouble for everyone else."
He said he had seen four carcasses in the past few weeks without heads left in the paddocks.
"With the number of deer around the hunters should be doing it the right way by getting permission to be on a farmer's land, or in the State Forest."
Mr Ellis is also a keen hunter and a butcher who has run butchering workshops in Dargo to try and encourage people to learn how to take the meat home with them.
"As a local community we've tried to build a relationship with hunters," he said.
"The affect includes the mess in the paddock, particularly those left by waterways – we all get our water from there.
"And there's also the uncertainty of what's going to happen, what they're going to shoot next."
For Mr Ellis, the possible human cost is worrying.
"Every second bloke has a thermal scope," he said.
"It's what's behind the deer that they can't see that's the issue, what if it's a horse or a cow or even worse a human?
"That's a new issue in all this and it's only a matter of time."