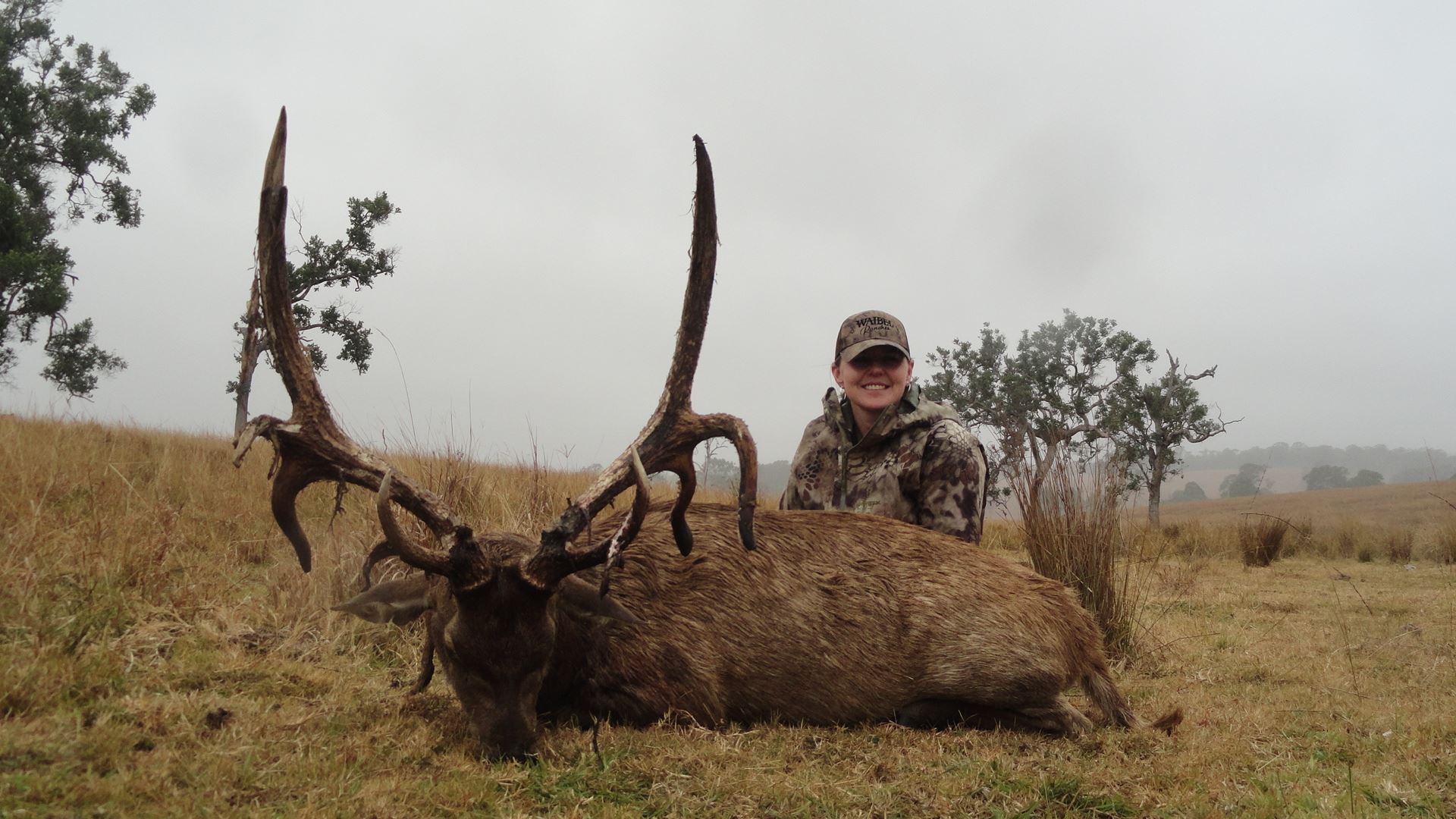 An Australian hunting safari company, High Country Hunting Safaris, has scored a publicity bonus, thanks to complaints from the anti-hunters whose Instagram feed their sponsored ad appeared on.
The ad has angered Instagram users, with many calling on the photo-sharing app to have the "distressing" image taken down. So many complained that the company was featured in this story on the News.com.au website. Bonus!
The post reportedly shows "a man holding a rifle while kneeling beside a dead dear (sic)". Oh dear.
The caption reads, "Justin our latest client with his free range Javan Rusa. Shot in the last few hours of a 5 day hunt. The new world record, shot with a muzzle loader. There are many more of these trophies out there. Congratulations Justin!"
Instagram users have expressed disgust over the hunting photo in the comments section.
For example:
"I'm very disappointed that this ad has appeared on my feed. In no way is this 'relevant' to anything I have liked previously," one user wrote.
"How come there is no 'report' option on sponsored ads? This ad is horrible and upsetting."
Another commented: 'ÄúDo NOT post this on my feed I have no interest at all. Get it off …'Äù
You can read the full News.com.au report HERE, including more comments from the permanently outraged and some irrelevant references to Cecil the Lion and canned hunting.
If you'd like to book a hunt with High Country Hunting Safaris, you can do so HERE.