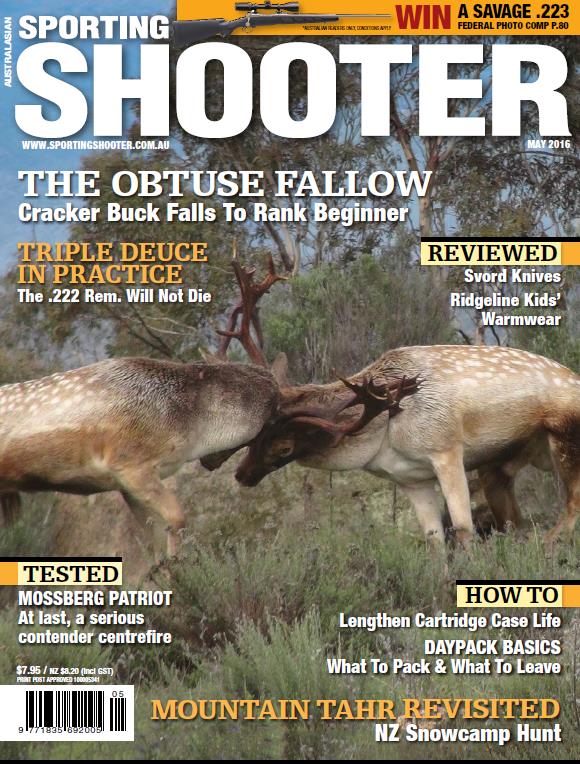 The May issue of Sporting Shooter is on the stands now and Editor O'Dean has excelled himself once again. The lead article tells the story of a cracking fallow buck taken by a first time hunter.  Amazing! In other hunting stories Brian Boyle returns to hunt tahr in the New Zealand Alps 35 years after he first visited.  Meanwhile Brad Hook and mates stake out some big boars at a sheep feedlot, while Chris Thomas extols the virtues of hunting deer in power-line paddocks.
In a great 'how to' article, Zach Spark lists what he considers to be essential items in his hunting daypack. Then, in product news, I have a good look at the Spiker hunting jackets for kids from Ridgeline, and Nick Harvey checks out the amazing range of quality knives from New Zealand knifemaker Svord. Nick also puts Mossberg's new Patriot bolt-action rifles through their paces for anyone in the market for a quality centrefire.
All this in addition to our usual columns, departments, industry news, product info, photo competitions and technical tips makes this another cracking read, so head down to your local newsagent or favourite gun shop and grab your copy.