Name and birthplace?
Michael Cleary, Parramatta
When did you first start hunting?
When I was 8 years old, with my father.
What are your three favourite species to hunt?
Pigs, goats, deer and African plains game (whoops that is four)
What's your favourite hunting technique?
Hunting pigs from motorbikes on the vast northern stations.
What's your favourite hunting destination?
The Queensland Gulf country for wild boar.
Tell us about the top three favourite firearms that you own (or bows).
1. Brno Model 1  .22 LR. My father bought this new in 1952 and passed it on to me.  I learnt to shoot with this rifle.  It has fired tens of thousands of shots and is still superbly accurate.
2. Tikka M55 in 22/250.  For many years this was my only centrefire. I bought it when I was 17 and it is still going strong. I have shot everything with it from rabbits to buffalo (I don't recommend a 22/250 for buffalo). It has been recently rebarrelled.
3. Winchester M70 Featherweight in .300 WSM. This my main deer rifle and has also accompanied me on two trips to Africa.  It is a phenominal hard- hitting, long- range calibre.
When did you start writing/working for Sporting Shooter?
2012
What do you enjoy about writing/working for a hunting magazine?
It forces you to re-live your hunting trips and locks them in your memory bank forever. Secondly you get to know a lot of like-minded hunters and forge long term friendships.
What is the best or most satisfying article you have written for Sporting Shooter?
My first article for Sporting Shooter "Forty Inch Goat (plus the GST)" will always be special. For years I said to my hunting mates that if I ever shoot a 40 + inch goat I would write an article (and I did). The article I wrote "Lords of Limpopo"  was also a favourite as it told the story of six hunting mates sharing their successes and hardships on the "dark continent".
What advice can you give anyone wanting to get in to hunting writing?
Just do it! If you have an interesting story – tell it!
Please supply three of your favourite hunting photos from past or present.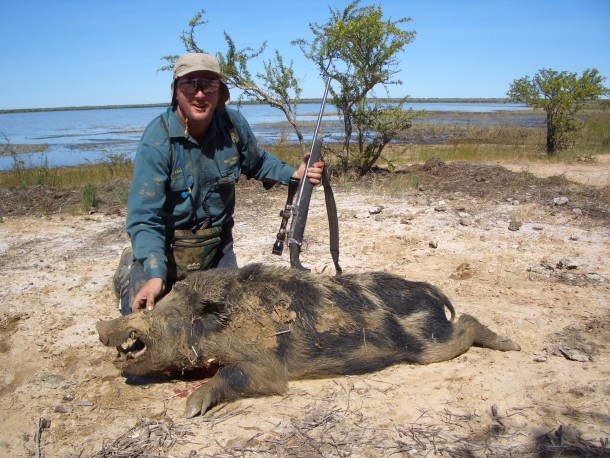 Mike took this boar in the Queensland Gulf country with a 308 Win.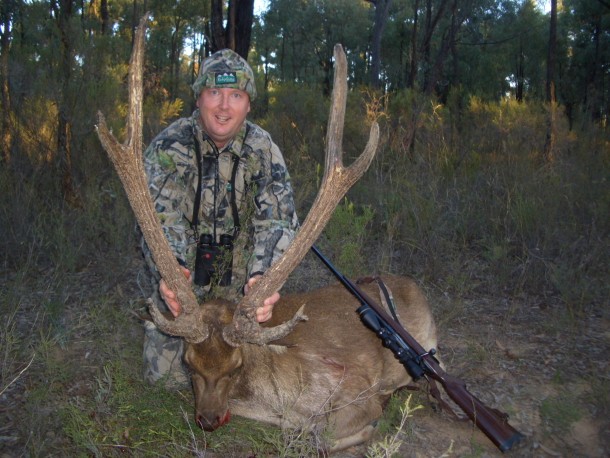 This rusa stag with 35 inch antlers was decked with a 300 WSM.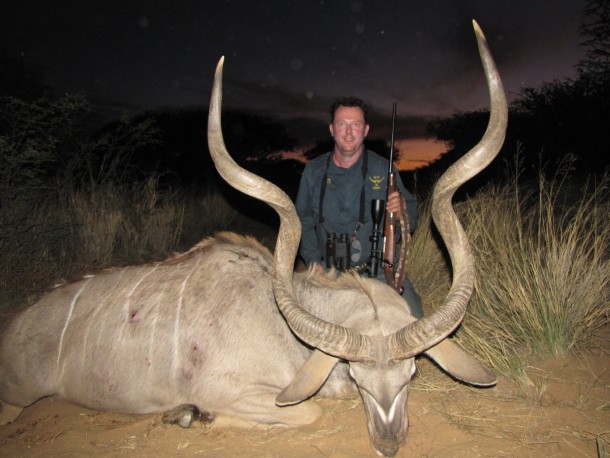 Mike is keen on hunting African plains game, like this lovely kudu he took with a 300 WSM.