Report by Marcus O'Dean
Well, the boys at Nioa pulled out all stops to make their Blockbuster Trade Show a reality on a recent September weekend.
In attendance were gun shop owners from all corners of Australia, journos from the gun media including yours truly, and high-powered industry reps from ATK/Federal from the USA, Lapua of Finland, Akkar of Turkey and all of Nioa's staff to make it all run smoothly.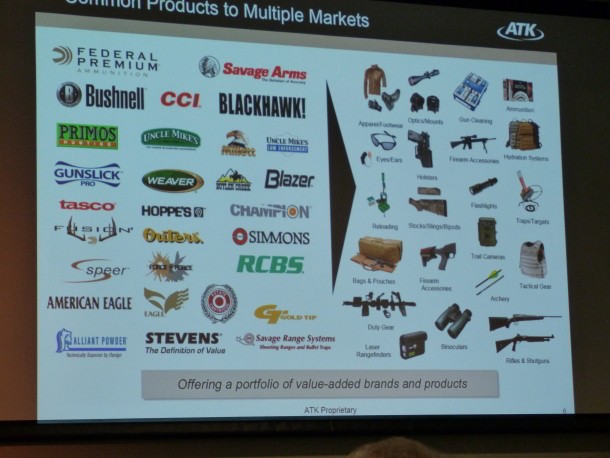 We were treated to illuminating video presentations in the 200 seat auditorium in the brand new, enormous Nioa Office-Warehouse-Service facility at Eagle Farm. Their absolute professionalism and logistic expertise came to the fore in their seamless relocation from their old Banyo facility to this magnificent testament to the future of the gun and shooting industry in Australia.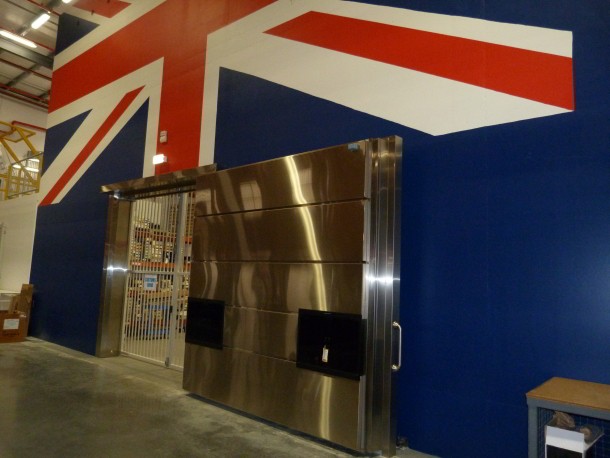 Other features of the facility were two strongrooms with 6.8 ton doors that could be opened and closed by one person. I lost count of the number of 50-foot high warehouse aisles at ten, but I stand to be corrected there.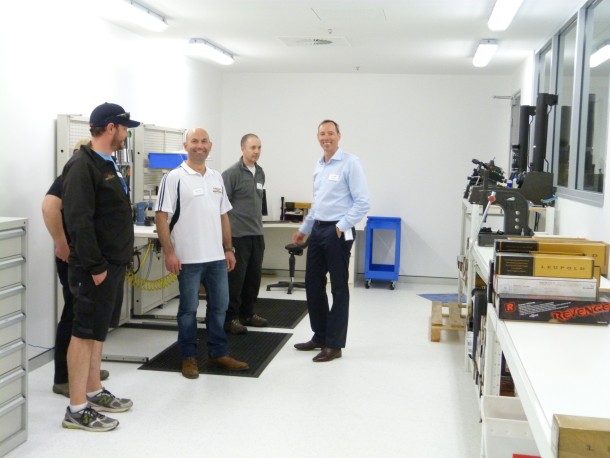 Big news for Leupold owners is that Nioa have opened a licensed Leupold Service and Warranty Repair Centre and Custom Shop, with very advantageous conditions for Aussie shooters WRT freight and turnaround times. If you want your scopes engraved with your logos, custom elevation turrets for your specific loads, as well as other great services, these guys are happy to oblige.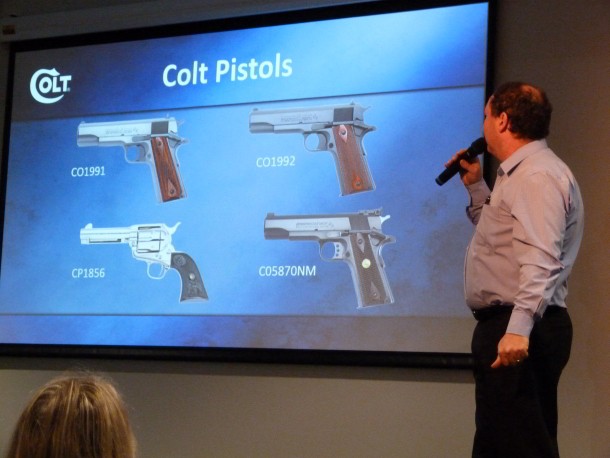 In a Product Newsflash showcased by Paul Brent AKA "Bushy", Colt is now to be distributed in Australia by Nioa. He waxed lyrical about the good old days as a competitive pistol shooter using bombproof 1911s that just performed as they should.
Attendees were royally entertained by James Blundell on Saturday evening and well fed and "watered" throughout. All in all, the Nioa 2014 Trade Show showed the way for the Australian gun industry's future and from what this correspondent can see, it's looking pretty good.
If you'd like to find out anything about the huge range of quality products distributed by Nioa, hop onto their website at www.nioa.com.au
Check out the attached image gallery below for additional pictures.