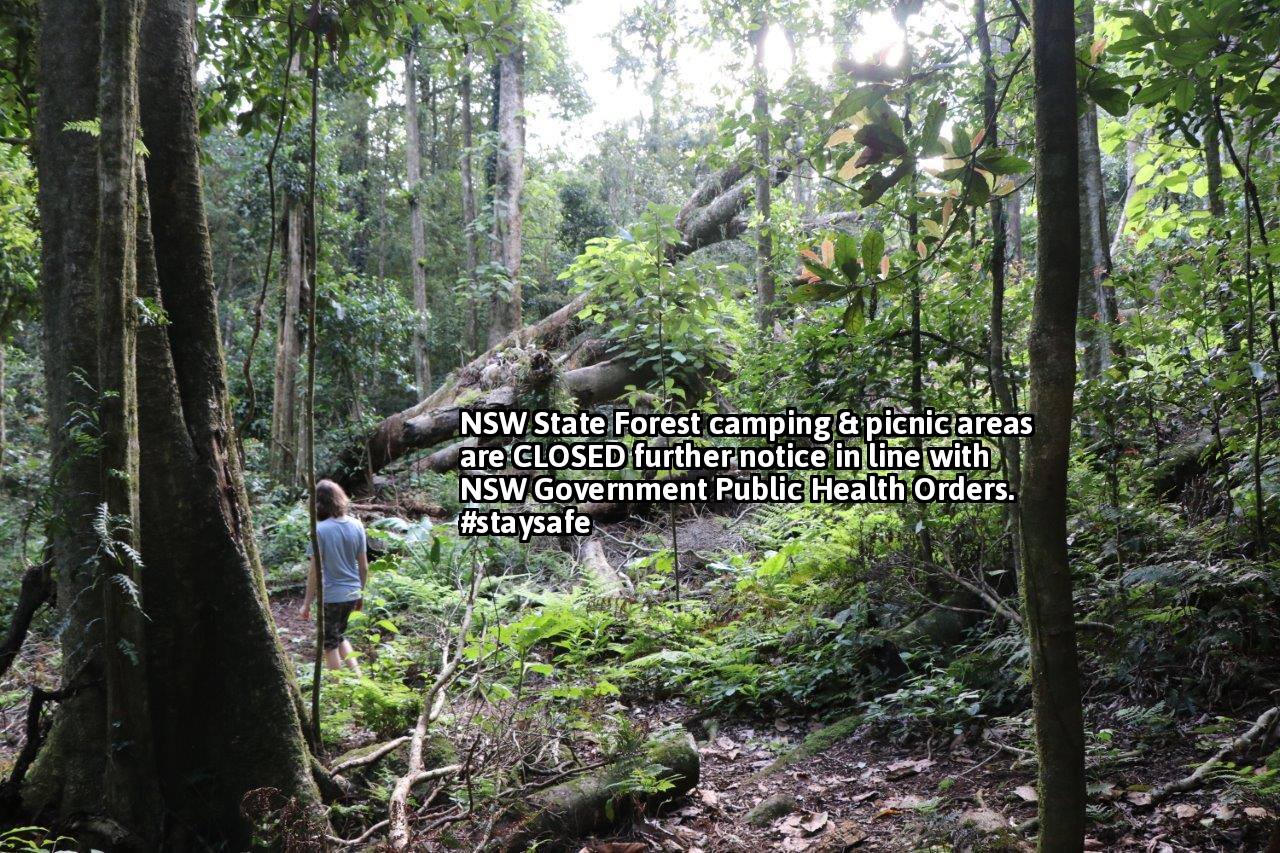 With the announcement of NSW and Victorian Forest camp ground closures – public land hunting is going to be off the table for many in the coming months.
Closure of camping and picnic areas
Areas that will close
From Friday 27 March, camping will not be permitted in State forests until further notice, and picnic areas where large groups can congregate will close. These closures are in place indefinitely.
Area that will remain open
Walking tracks and low-traffic open spaces will remain open for where possible to accommodate people exercising.
Frequently asked questions
On what authority was this decision made?
This is a decision made by the NSW Government, which is enforceable by law. There is acompulsory public health orderwhich we are required to follow.
Does this mean I can't go to any State forests now?
State forests are not closing, but we are closing areas where there is a higher risk of large groups of people sharing facilities. Activities like walking can still be undertaken while still practicing social distancing.
Can I camp in the bush?
No. All camping on State forests is banned until further notice.
Can I leave some of my belongings here and come back later?
No. You must take all of your belongings (including any rubbish) with you.
How will I know when the situation goes back to normal (or becomes more restrictive)?
The best source of information will be the website. You can alsocheck our facebook page.
I want to see the public health order. Where can I find it?
If you google "Government Gazette Number 57 2020" you will find it.
What is happening on other public land?
In response to COVID-19, the National Parks and Wildlife Service is closing all campgrounds and more visitor centres, cafes and high visitation areas as at 26 March 2020.More detail is here.
Victorian Announcement
Coronavirus (COVID-19) update
As directed by the Chief Health Officer all campsites, camping grounds and caravan parks will be closed from midnight tonight.
People can continue to live on a closed caravan park or camping ground if it is registered as their primary place of residence or if they are staying in caravan parks as interim accommodation where their primary residence is not available.
We will update this page as more information becomes available.
The safety of visitors and staff is Parks Victoria's highest priority
Following advice from Victoria's Chief Health Officer about public gatherings of over 500 people outdoor and 100 people indoors, Parks Victoria has closed a number of high visitation sites for public safety.
Due to the rapidly changing nature of the situation, Parks Victoria staff will monitor visitation rates with the possibility of further changes to park closures, pending advice from health authorities.